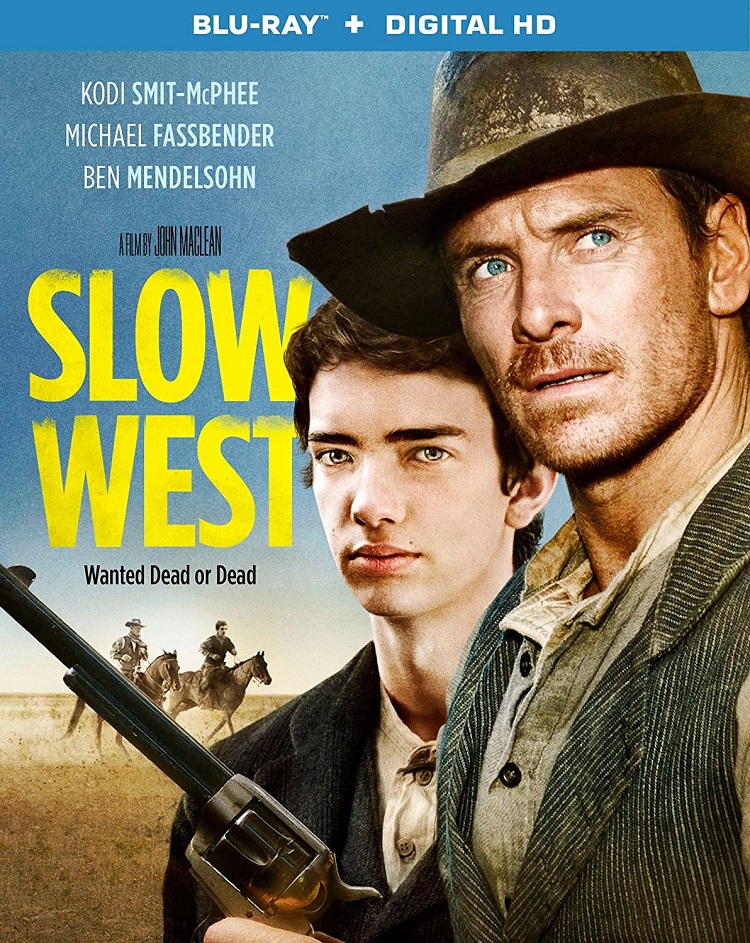 With the American western genre all but dead, this is as good of a time as any for filmmakers from other corners of the globe to try their hand at something the Italians once perfected in the 1960s: revamping it. In 2005, Australian musician Nick Cave (our deepest of condolences to you and yours, good sir) penned a screenplay for The Proposition. In 2010, the Aussies brought us a great contemporary western entitled Red Hill. Sadly, neither film really garnered enough attention stateside in order to reignite the flame of passion for the cowboy movie. Well, here we are in the year 2015, and the folks from New Zealand have decided it is their turn to show us how to do it with their modest offering Slow West.
Just as The Proposition had been written by a Australian musician, Slow West is written and directed by Scotsman John Maclean, formerly of the group The Beta Band. Here, Australian actor Kodi Smit-McPhee, playing a Scotsman (I am so confused right now), is Jay – a privileged lad of the Highland who has traveled to America to be with the woman he believes to be his true love (Caren Pistorius). As to how he makes it as far as he does on his own is unknown, because, as our story opens, Jay's joyful journey suddenly becomes perilous, beginning with a few highwaymen disguised as soldiers. Thankfully for Jay, a bounty killer named Silas (Michael Fassbender, who also co-produced) comes along at the right time.
But is it all coincidence? Not in this part of the wild, untamed country, no. For here, everyone is essentially after the same thing, though most of the parties involved are pursuing this twisted American dream in the name of some good ol' Yankee dollars. And, as our unknowing, unwitting lovelorn lad treks across the land beneath the blazing Western desert sun to the object of his affection, he picks up a number of human vultures intent on claiming their own prize. There's a large reward out there, and nobody is about to let anyone else get away with it. Ben Mendelsohn, clad in a large brim hat and the furriest fur coat ever seen on film (and looking a lot like John Holmes in the process), plays the leader of a vicious gang; Rory McCann also stars, and Andrew Robertt has a bit part as a character right out of Red Dead Redemption.
Lionsgate Films releases Slow West to Blu-ray in a 1.66:1 presentation with an AVC-encoded 1080p transfer. As it is a new film and was shot entirely digitally, the release is as close to flawless as it can possibly be. Likewise, the often low-key soundtrack – presented here in a DTS-HD MA 5.1 soundtrack – delivers admirably. English, English (SDH), and Spanish subtitles are provided with this release, while the disc's special features (an EPK featurette, two aptly deleted scenes, and a fistful of trailers for other Lionsgate releases that play automatically when the disc boots up) leave a great deal to be desired.
Likewise, Slow West may come across as too "Slow" for the average American viewer who has been hypnotized by flashy CGI-laden visuals, pounding 7.1 soundtracks, and an overall lack of sincere dramatics in general. While it earned its fair share of recognition in the US, the well-made feature film still probably isn't enough to warrant the rebirth of the western genre, but it's definitely worth the time to check out.
Recommended.