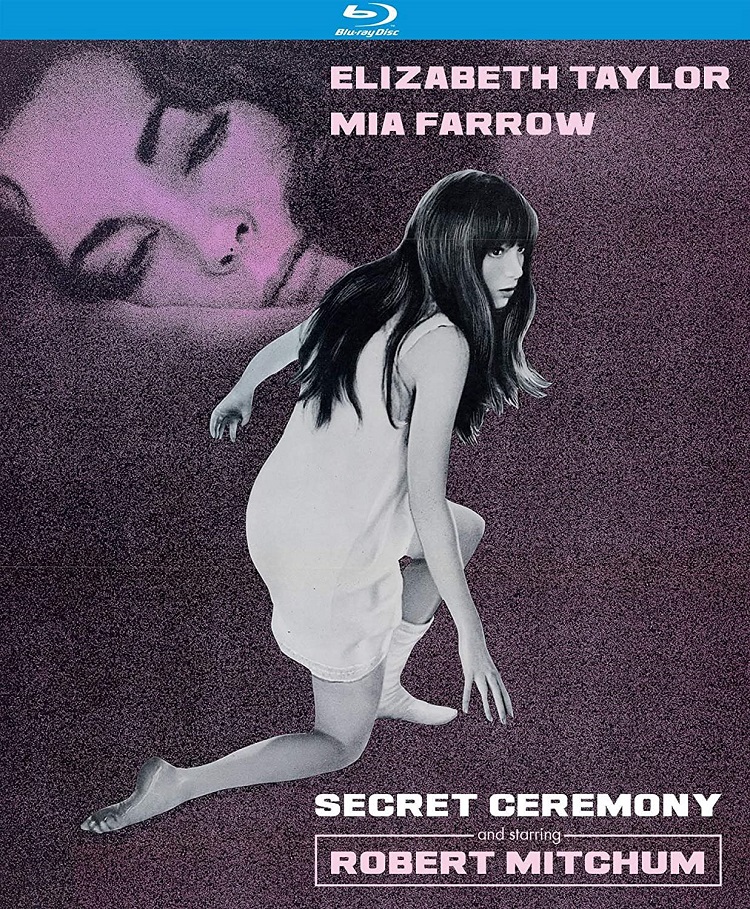 In our modern cinematic world of superheroes, Jedis, and super-sized monsters, it sometimes feels like there is no more room for simple, intimate character dramas. Much has been made over the last several years about how the bigger-than-life cinematic universes that fill the cineplexes have all but wiped out the mid-budget movies. It seems the only type of film any movie theatres have room for are the blockbusters and the low-budget, art-house affairs. Certainly, studios like A24 are finding creative ways to make interesting movies that don't involve destroying entire city blocks or end credit scenes to hype the next movie in the franchise. But more and more, these smaller films are finding their footing with streaming services like Netflix and Amazon.
This wasn't always the case as big-named directors and A-list stars could be found making these sorts of films regularly. As can be seen in these titles from Kino Lorber Studio Classics coming out on April 21. These two films, made six years apart, are very different sorts of dramas, but both have very small casts, take place in but a few sets, and explore a wide range of human emotions. They rely not on effects or action but on the spoken word and actors that make the most of them.
Secret Ceremony is an odd little psychological drama. It is also an interesting mix of the old and the new made in 1968 when Hollywood was transitioning from the old way of doing things to the new school. This is the same year in which the Hays Code was finally done away with in exchange for the rating system we know today. This allowed more mature films with more adult content to be made. It also ushered in new talent. Suddenly, the classic film stars were seen as out of touch while the new, younger actors and actresses were hip and oh-so-cool. The film stars Elizabeth Taylor, one of the biggest A-list actors for more than a decade, but whose career was already in decline. Alongside her is Mia Farrow, one of the biggest up-and-comers just off her big win in Rosemary's Baby. It is a wonderful centerpiece for both actress's styles and talent.
Taylor plays Leonora, an aging prostitute who is in deep mourning for the daughter she lost some years prior. On a city bus, she is spied by Cenci, a young woman heiress who has recently lost her mother. Leonora looks exactly like Cenci's mother and Cenci follows her for a time until convincing Leonora to come home with her. She lives along in a huge, beautiful mansion that is decked out in an art-deco style but somehow feels very gothic. Cenci resorts to a childlike state and acts as if Leonora is her mother. Leonora sees this as an opportunity to live as an aristocrat and happily obliges the fantasy.
Over time, both seem to fall into the fantasy. Each has suffered a huge loss and is quite lonely and so pretending they have a familial relationship soothes their pain. But there are alternative motives and lies upon lies as well. When two aunts show up early on, Leonora hides from them and spies on them from a distance stealing from the house. Later on, when she's feeling more confident, she confronts the aunts in their shop demanding they never return to the house. A demand she can really not make as she is grifting herself.
When Albert, Cenci's stepfather (Robert Mitchum), shows up, she wrecks the house and cuts herself, making it looks as though he assaulted her all intended to gain sympathy from Leonora. Making this even stranger is the very real possibility that Albert did sexually assault her when she was younger. He more or less admits this, or at least his proclivity towards the very young while making Cenci trim his beard in one of the films' strangest and most disturbing scenes.
The story is quite weird and confusing. Writers George Tabori and Marco Denevi along with director Joseph Losey have done their very best to create an obscure and obfuscating film. Rarely do characters say what they mean. Rarer still does the film indicate what is going on in clear terms. In the first scenes, we see Leonora laying on a bed, then brushing her hair while a man leaves her home without a goodbye. We see a picture of her daughter and sadness in Leonora's eyes. From this, we must deduce that she is a prostitute and that her daughter is dead.
While watching the film, I kept thinking I didn't care for it and wondered how I'd ever make it through the end. I kept telling myself to turn it off and come back to it later. Yet I never did. I couldn't turn away from it. It is mesmerizing in its way. I've been thinking about it every sense. The story is still very strange and difficult but it is the performances that make it worthwhile. Elizabeth Taylor lays herself bare. Several times characters comment on her age or her weight gain (both of which were surely a sore spot for the actress) but she never lets us see any shame in her performance. Mia Farrow plays the 22-year-old character, a child slowly reverting to a younger and younger age. She is completely mesmerizing.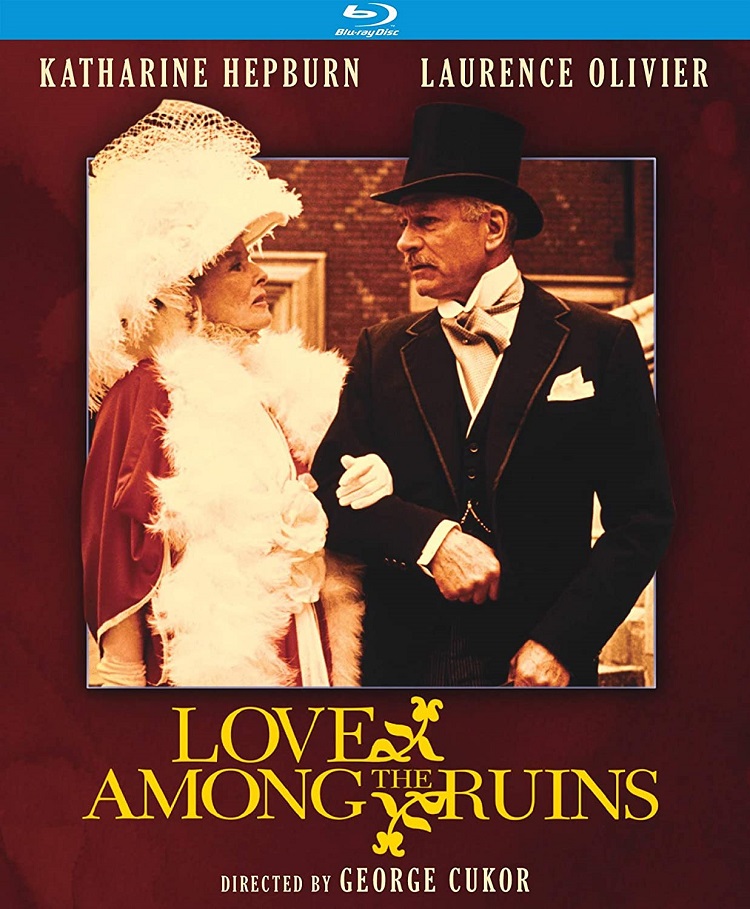 Made in 1975 for ABC television, Love Among the Ruins is a completely different type of film. It stars Katharine Hepburn as Jessica Medlicott, a former actress who married rich but is now being sued by a young man for breach of promise. He says after she became a widow she courted and agreed to marry him. Laurence Olivier is Sir Arthur Granville-Jones, the barrister she hires to defend her. What she doesn't know, or says she doesn't remember, is that the two had a brief but intense affair 40 years earlier. He is still very much in love with her.
It begins rather slow, with the two meeting in his office to discuss the case. He keeps finding himself distracted by her and her lack of memory of their affair while she finds him quite strange. There is much verbal sparring and the two actors kept my attention, but the story itself was a bit on the dull side.
When they are not together, we spend our time with Granville-Jones, who is angry and despairing that she seems to not remember him at all. His memories of their time together are of bliss and his recollection of their departing is that she left for Europe and never bothered with him again.
Things don't really get interesting until the last act when they go to court. Granville-Jone's plan is to dress her plainly and make her behave demurely so that she will appear to be the proper lady and not some stingy rich old lady (emphasis on the "old") toying with a man very much her junior but refusing to give him any money for his effort. She refuses and shows up at court dressed to the nines and ready to fight with everyone including the judge, jury, and any other man who gets in her way. Hepburn chews the scenery like it was her last meal while Olivier matches her with outrage. It is an absolute delight to watch.
It this cinematic world filled with superheroes, non-stop CGI, and a never-ending battle to save the universe, it is nice to sit down with a couple of films with small casts, limited sets, and nothing more on display than master acting. Secret Ceremony and Love Among The Ruins are very different films in terms of story and subject matter but are wonderfully intimate and marvelous distractions from our current situation. Both films come with new HD transfers and audio commentaries by film historians.