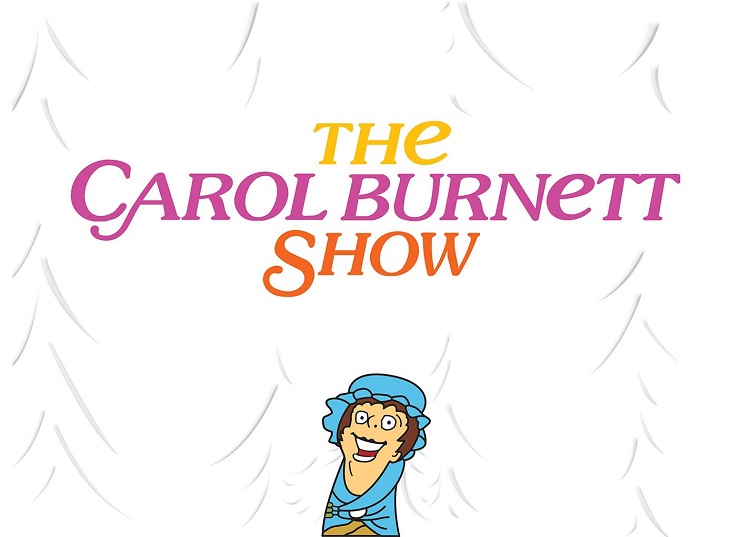 There is no question that The Carol Burnett Show is iconic and arguably one of the best variety shows in the history of television. With Time Life unveiling The Ultimate Collection featuring 50 episodes, which were apparently hand-picked by Burnett herself, on 22 DVDs packed with bonus material, now would seem to be a good time to look back, and Time Life was kind enough to provide the first disc in the set for review to facilitate said trip down memory lane.
The disc contains three episodes with rare and funny moments from this wonderful series. The problem is that what is rare is not funny and what is funny is not rare. There is certainly genius blowing in from every direction in "Went With the Wind", from the dialogue to the performances, and from the costumes to the set, but is this really that rare anymore? The classic dentist scene with Harvey Korman and Tim Conway is brilliant and indicative of the comedy these two talented and versatile performers would create over there many years on the show and beyond, but again, are there really that many people who have not seen it? The appearance of Steve Martin and Betty White in show #1121, Original Air Date: March 5, 1978, is pleasant, but the absence of Harvey Korman, who had left the show at that point, was obvious and disappointing.
There are also installments of recurring sketches "As the Stomach Turns," "The Family," "Mr. Tudball and Mrs. Wiggins," and Conway as the Oldest Man, none of which are strong representations of the level of comedy we have experienced from these characters. The musical finales are pleasant and Dinah Shore singing "50 Ways to Leave Your Lover" is unintentionally amusing.
The two bonus features are mildly enjoyable. "Let's Bump Up the Lights": a cast reunion with Burnett, Conway, Vicki Lawrence, and Lyle Waggoner, which was filmed after the passing of Korman, is awkwardly staged. "I Want to Push That Button…" on the history of The Carol Burnett Show, is actually the most enjoyable aspect of this offering.
The disc as a whole seems thrown together, is missing certain pieces of material such as the Q&A from show #1121, which is listed on the menu, and some of the operations on the disc do not function correctly. So, is this reflective of the release as a whole? It's certainly hard to believe that Burnett would have selected two of the three episodes on Disc One as part of her favorite 50, but on the other hand, this series is certainly one of the greatest of all times, and this new release is quite full.
Time Life materials tend to be a bit pricey, but 22 DVD with 50 episodes and over 12 hours of bonus material for $199.95 is not bad considering that is just a little over $9.00 per DVD.
Recommendation: Though it does not appear that the bonus material includes any type of interview with Burnett on the subject of why she chose these particular 50 episodes, it's simply hard to go wrong with that much of the chemistry that existed between Carol, Harvey, Tim, Vicki, Lyle, and the legendary guests who always simply looked like they were having a ball. With Time Life offering free shipping, an installment payment plan, and a 30-day money back guarantee, one should probably let them slide on Disc One, and check out a time when television was simply at its best.