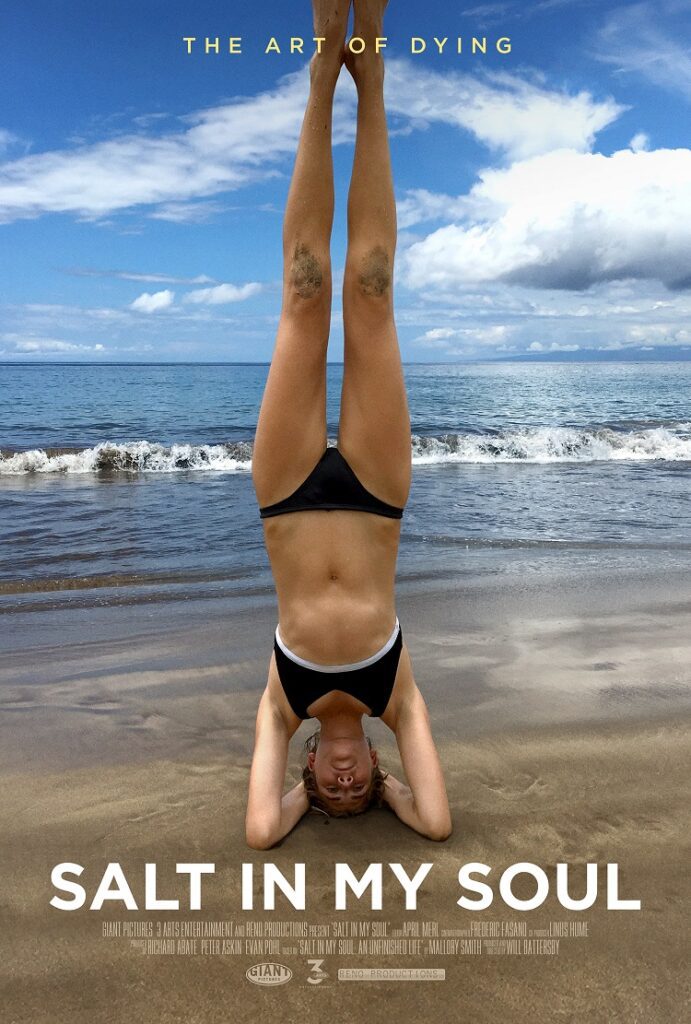 Most of us don't consider our own mortality as children. But children who live with chronic diseases are forced to confront their mortality very early on. For Mallory Smith, this realization came when she was just nine years old. By this time, she had already been living with Cystic Fibrosis for six years after being diagnosed with the disease at the age of three. From that moment of realization, Smith began chronicling her thoughts and fears in her secret diary, one that would come to light only after she died at the age of 25. The new documentary Salt in My Soul is pulled from the over 2,500 pages of Smith's diary and based on the posthumously published book of the same name. Director Will Battersby takes Smith's words and innermost thoughts and combines them with hours of footage from her incredible life, photos of her struggles and victories, and interviews with her as well as the friends and family who love and miss her in this powerful documentary. 
Salt in My Soul has a number of layers to it. It serves as an educational piece about Cystic Fibrosis as a disease and the complexities and complications that accompany a diagnosis for not just the patient but for their friends, family, and care team as well. It also explores what it means to truly live and make the most out of life no matter how many years we are given. But Salt In My Soul is also a documentary about what it means to search for hope and answers not only for yourself but for others as well. Even if those answers and that hope come too late for you and your family.
While I knew going into this that Mallory Smith had died, I found myself so caught up in her journey and her continued perseverance, that I kept hoping that some way, somehow, Mallory Smith would show up in the end, healthy and talking about all the amazing places life had taken her.  But that is a testament to the power that this story has and a reminder of the legacies we can leave for others to discover and be inspired by.
Salt In My Soul is out now and available on VOD and TVOD and will be available on DVD on March 15, 2022.