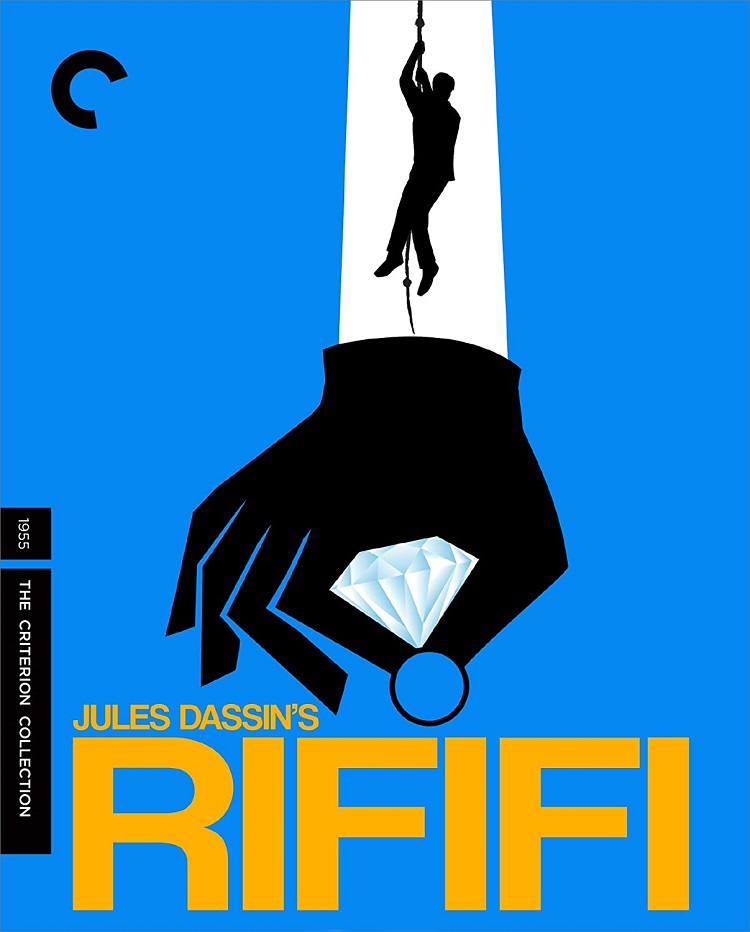 In the middle of Jules Dassin's 1954 film noir Rififi, which is the father of all heist movies, lies a 28-minute, safe-cracking sequence. It is so spectacular in its execution I am surprised anyone has ever tried anything similar since. But of course many others have tried, but none have come even remotely close. This robbery takes up nearly a fourth of the films running time, is shot without a bit of dialog or background music, and yet is one of the most tense, carefully crafted scenes in all of cinema.
The fact that the rest of the film is almost equally wondrous is just icing on that cake. The fact that Criterion is releasing it on Blu-ray with a new 2K digital restoration makes it my Pick of the Week. Sadly the extras are a little lacking – an old interview with the director, set design drawings, production stills, and and an essay by critic J. Hoberman – but the film itself is so great it deserves your purchase anyway.
Also out this week that looks interesting:
Enough Said: James Gandolfini left us way to soon but this; one of his very last films, is getting a lot of critical acclaim. It's a romantic comedy with Julia Louis-Dreyfus, which likely will surprise fans of The Sopranos, but Gandolfini was a gifted actor who was so much more than that mobster persona. Read Mat Brewster's review.
Fruitvale Station: The Wire's Michael B. Jordan is receiving massive amounts of critical praise for this small movie based upon the true story and tragic shooting of Oscar Grant. Read Kristen Lopez's review.
Lee Daniel's The Butler: The premise – our nation's dramatic changes are seen from the White House through the eyes of its butler – sounds interesting but there's something about the film (which admittedly I haven't seen) annoys me. I can't put my finger on it, and I will see it, but my expectations aren't real high.
Carrie (2013): A modern take on the classic Stephen King novel (which was also a terrific Brian DePalma film.) This one has Chloe Grace Moretz and Julianne Moore.
Thief (Criterion Blu-ray): An early Michael Mann film starring James Caan gets the full Criterion treatment.
Dashiell Hammett's The Dain Curse: A mini-series starring James Coburn based upon my least favorite Hammett novel. But even bad Hammett has some seriously interesting moments and I'm interested to see what they can do with it.
Riddick: Vin Diesel is back as the best character he ever thought of. I loved me some Pitch Black but skipped the the sequel.