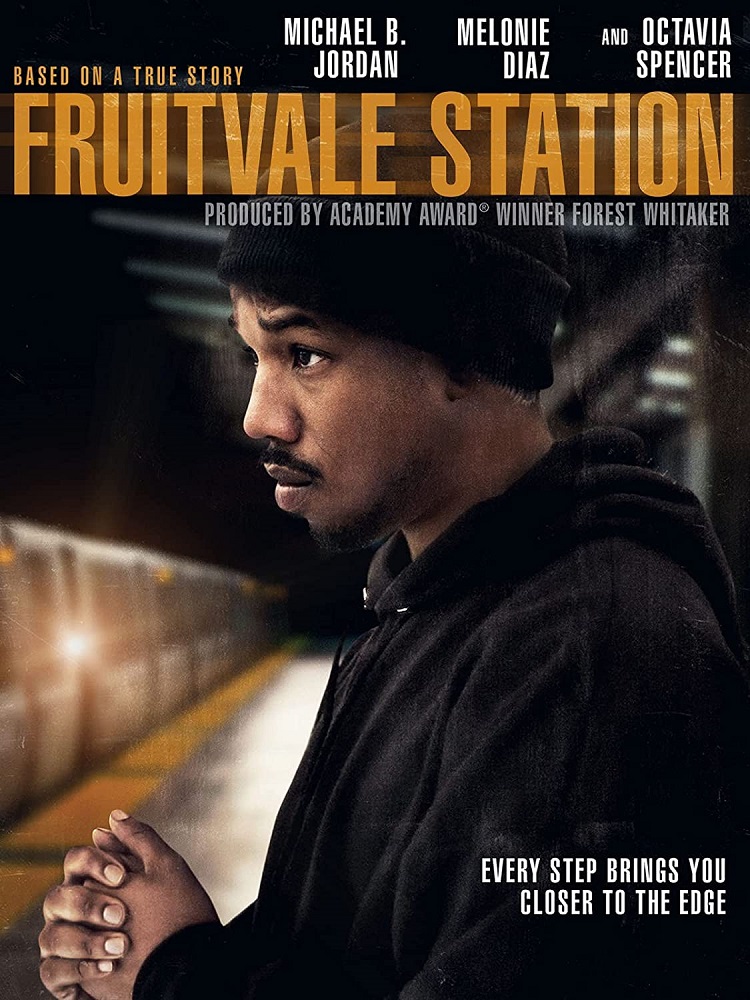 Written by Kristen Lopez
As a California resident, specifically living near San Francisco, Fruitvale Station produced a slew of emotions before I sat down to watch it. I vividly remember the death of Oscar Grant and the ensuing trial and rioting following the verdict. It's enough to color my perspective of how first-time director Ryan Coogler chooses to depict events. Regardless, as a film, Fruitvale Station is a moving tribute to Grant's memory, as well as an exploration on the notion of race, personal history, and seizing the moment.
On New Year's Eve, 2008, 22-year-old Oscar Grant (Michael B. Jordan) and a group of friends were detained by San Francisco BART police. An ensuing scuffle culminated with Grant's death and questions of police brutality. The film details the 24-hours leading up to Grant's death.
By keeping events contained to a 24-hour period Coogler prodces maximum impact in barely 90-minutes. Opening with the infamous footage of Grant's death, the film pulls no punches whether you know how the story ends or not. The script explores the multitude of gray areas which cropped up during the trial: Grant's troubled past involving prison and drug dealing, his contentious relationship with his girlfriend (played with heart wrenching emotion by Melonie Diaz), and his various attempts to get back on track. To Coogler, these elements are irrelevant; Grant was a human being with flaws like everyone else. He fell down, but hoped to get back up again. When Oscar's past intrudes in on him, culminating in him being pulled off the train to his death, the audience wishes things could be different; desiring an outcome where his past didn't dictate his future. Certain elements are heavy-handed – a scene of Oscar staying with a dying dog mercilessly hit by a car tells the audience how Coogler feels about Grant's death – but is part of the strong emotions the case brings up.
The emphasis on race is apparent throughout Coogler's narrative, expected considering the firestorm the case brought in regards to it. At various points African-American characters interact with white characters for good and bad. Coogler's picture makes the events about race while simultaneously saying they're irrelevant. Oscar's interactions with a white woman in a supermarket have just as much bearing, as well as no bearing, as the events leading up to his death. They act in conjunction and independently with each other. It's an intriguing element, the unity of events as well as marking their independence, presenting a fully fleshed out story, as well as the strength of Coogler's script.
The strong emotional connection is a testament to the acting of Michael B. Jordan as Grant. Jordan plays the role playful in tender-hearted scenes with his daughter and girlfriend, but has an underlying darkness you witness during a flashback of Grant in jail. Jordan projects the various facets of Grant's life: father, son, brother, friend and is a marvel at all of them. He's complimented by Diaz and Octavia Spencer as Grant's girlfriend and mother, respectively. Grant is the soul of the movie, but the characters played by Diaz and Spencer are the arms which lift his character up, acting as a grail for him to turn his life around. Their reactions are the hardest to take as they provide proof of a life half-lived.
The bonus features feel incidental but the presentation of the film is better than the packaging it comes in. There's the requisite real-life featurette focused on Grant's life, death, and the subsequent trial. It's great for those who don't recall the original events, but if you live in the area and/or recall everything there's really nothing there for you. There's also a Q&A with Ryan Coogler which is great, discussing the movie and its impact. Coogler is a Sac State alum (Go Hornets!) so it was great to hear a fellow alumnus talk about his project. The Blu-ray/DVD combo pack also includes the film on digital via Ultraviolet.
Ryan Coogler is a promising director and Fruitvale Station is an amazing debut! Michael B. Jordan, Melonie Diaz, and Octavia Spencer are a trio of consummate professionals who take this story and make it about life. At the end of it all, Grant's life ended in tragedy, but the characters alert you to seize the moment, take nothing for granted, and maybe look closer at the world around you.