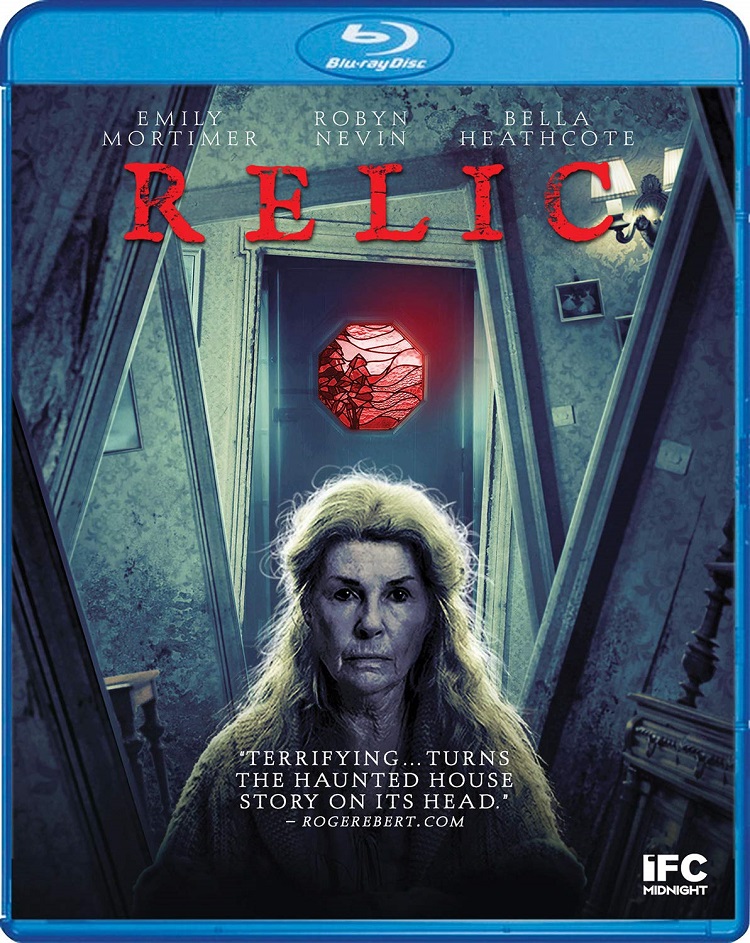 Relic is a rare example of an atmospheric horror film that opts for sadness rather than scares. While it does present usual haunted house conventions, Relic mainly thrives due to its emphasis on putting the past away and how we make our loved ones indeed feel like artifacts of the past. One could even say it's an exaggerated telling as to why a nursing home might not be a good place for our grandparents.
Once the illness-stricken Edna (Robyn Nevin) returns home after being missing, both her daughter Kay (Emily Mortimer) and granddaughter Sam (Bella Heathcote) decide to take care of her with Kay contemplating sending her to an assisted living home. But after Edna's arrival, both Kay and Sam end up at odds with one another since Sam suggests caring for Edna at home rather than sending her away. Additionally, the three women become haunted by a possible entity in Edna's family home.
A decrepit household that reflects Edna's mental deterioration while furthering the picture's aforementioned theme of trying to suppress rough memories. Because the house lingers over Kay and Sam, acting as its own character, it ends up being more terrifying than the demonic force that may be taking a hold of Edna. As Edna slips further away from her loved ones, it isn't too far from the way elderly people become slowly detached in real life. The lack of origin surrounding this entity only creates more parallels to Edna's dementia. While the force haunting Edna may be sinister, the house proves to be more ominous as its darkness makes Kay and Sam feel trapped, forcing them to witness Edna's ailment.
Along with the hefty screenwriting from co-writer/director Natalie Erika James, the trio of actresses do their part in making the gritty drama feel genuine. Emily Mortimer and Bella Heathcote offer verity as the central mother-daughter duo while Robyn Nevin emerges the standout as Edna. Nevin is all fury and force as a woman on the verge of being a hollow shell, giving the picture that's often drained of blaring sound its loud volume.
Even if the film initially relies too much on sound effects to amp up its creep factor, simple sounds like doors creaking do tend to get under one's skin whenever the gut-wrenching family drama doesn't. Either way, Relic is bound to be an insidious experience. Especially for anyone who has had to deal with an elderly family member, the lifeblood holding the family together, succumbing to terrible sickness. It's easy to cast them away by simply putting them in special care homes just to avoid witnessing their suffering. Yet, Relic resorts to the horrors of the supernatural to stress the importance of facing these types of horrors head-on.