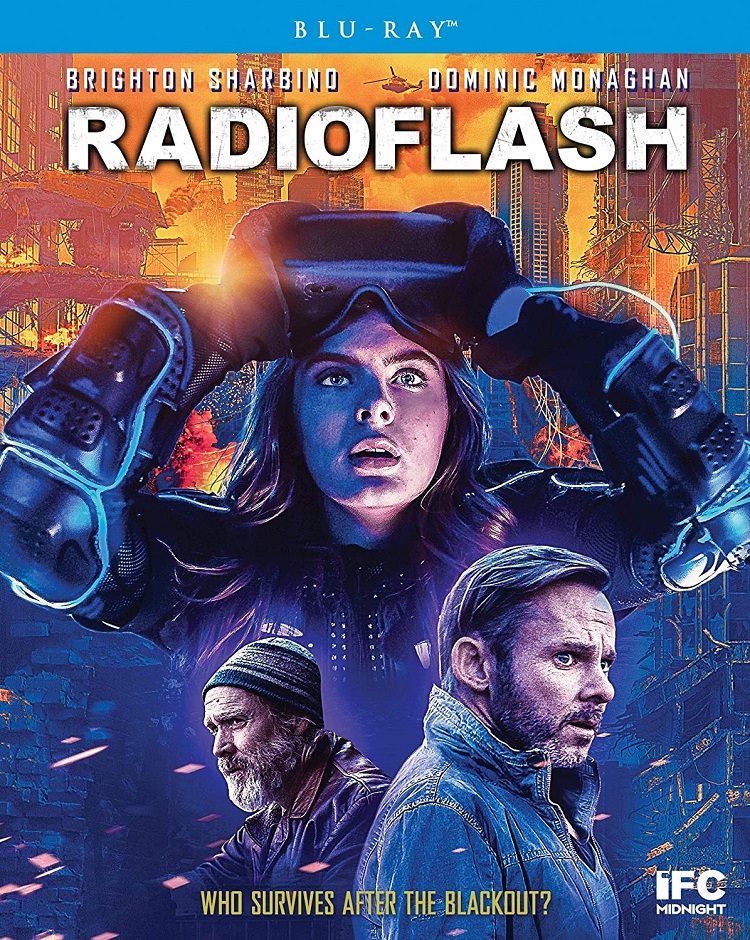 In today's techno-driven environment, Radioflash feels rather timely. In fact, it opens with our main character Reese (Brighton Sharbino) playing a virtual-reality game. But the film begs the question of what happened if we were suddenly stripped of our technology. How would we survive if we couldn't update our Twitter feed or watch television on our Fire Stick? We'd like end up in the dire place like the post-apocalyptic world shown in Radioflash.
After a nuclear strike causes an electromagnetic pulse, known as a "radio flash," that cuts off all power on Earth, both Reese and her father Chris (Dominic Monaghan) find themselves on the run. As they go on their journey, running into strangers in need of a car or supplies becomes a matter of life and death. They must also reunite with Reese's distant grandfather Frank (Will Patton), the one person they know who was equipped for this cataclysmic event.
It's a meditative story that attempts to provide societal commentary while acting as an intimate story about family. However, its approach becomes both a strength and a detriment. It admirably avoids the action-fueled machinations within the post-apocalyptic genre to emphasize on plot, yet it becomes rather aimless in its execution while depicting story clichés one might expect in a picture like this.
One particular cliché involves a family living in the wilderness that is predictably welcoming before they turn out to be sinister. At the head of the family is the matriarch known simply as Maw played wonderfully by Fionnula Flanagan. Flanagan is a saving grace as the insidious Maw even if it's a stock character. Dominic Monaghan also is in fine form as Chris, offering genuine paternal warmth.
As for Brighton Sharbino, she attempts to make the most of her underwritten material. While her character may be the central protagonist, she isn't given much to do besides meander. Up until the big climax, Reese does little besides hiding and running which is another hindrance because since she's the main character, her role is supposed to be far more substantial.
In conclusion, Radioflash thrives on its simple concept and not much else. It is admirable that writer/director Ben McPherson makes the attempt to ask what happens if we were deprived of the one thing that has become so ingrained in our daily lives. However, the film is still little more than an attempt as it only scratches the surfaces of the issue it wants to dive into.