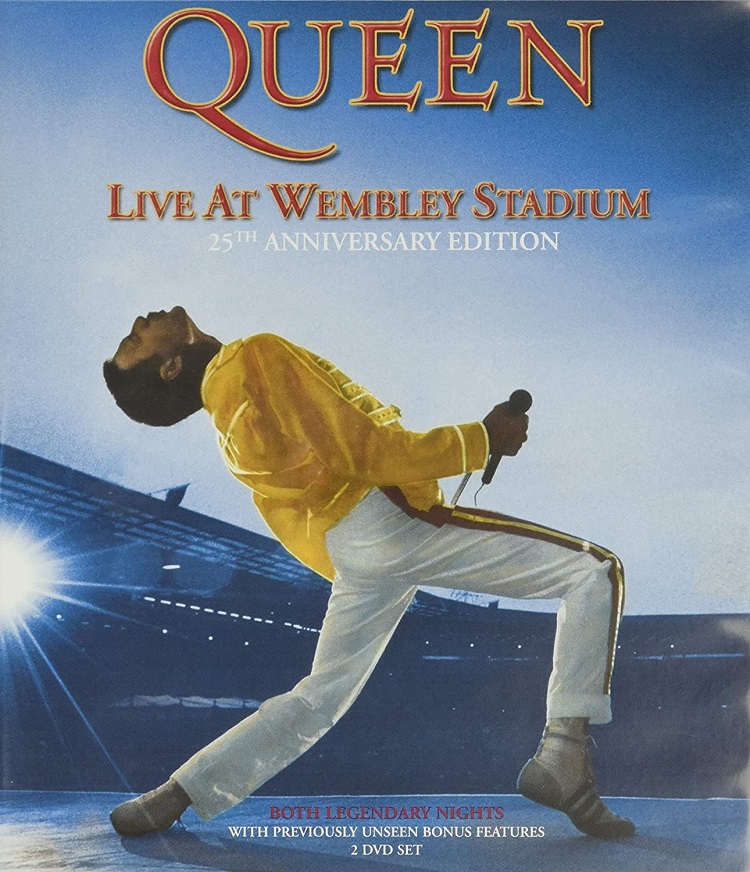 This two-disc DVD set from Eagle Rock Entertainment, commemorates the 25th anniversary of Queen's iconic concerts at London's Wembley Stadium in 1986. The DVD features the complete July 12, 1986 show at and the rain-soaked July 11th show in its entirety. The "Magic Tour," designed to promote the album A Kind of Magic, was the original band's last sojourn. Freddie Mercury passed away five years later.
The Wembley shows highlighted the band at the top of their game- fresh off Live Aid and firmly ensconced as one of the world's most iconic groups. "We Are the Champions" and "Bohemian Rhapsody," ingrained in the public consciousness for about a decade by this time, had achieved legendary status among both fans and casual listeners.
The Wembley set eschews flashy numbers like "Fat Bottomed Girls" and "Sheer Heart Attack" and instead concentrates on a combination of '80s hits and lush, early material including "Crazy Little Thing Called Love," "I Want to Break Free," "In the Lap of the Gods," and "Seven Seas of Rhye." The iconic hits are all here – Freddie at the piano for "Bohemian Rhapsody," "Under Pressure," "Another One Bites the Dust," and the spectacular "Radio Gaga" with 72,000 pairs of upraised hands out in the audience clapping in unison. The band performs an acoustic set featuring "Love of My Life" and "Is This the World We Created?" followed by a 1950s medley.
This nostalgic interlude has the band reliving their musical roots – the songs they jammed on in the early days – "You're So Square (Baby I Don't Care)," "Tutti-Frutti,' "Hello, Mary Lou," with the addition of the '60s "Gimme Some Lovin" on the July 12th show.
Director Gavin Taylor (no relation to Roger) used 15 cameras to capture all the action. In contrast, he only used 7 cameras for U2 at Red Rocks. The Queen Cam highlights Roger, Brian, and John Deacon during their solos. The rest of the time, the camera lingers on Freddie, who is in complete command of his voice and the crowd. The fans do an admirable job of keeping up with Freddie's vocal scales during some impromptu audience participation. Director Taylor's cameras captures every second of Freddie's exuberant performance with remarkable clarity; you almost feel like you're on the stage with him.
The extras include rehearsal footage and interviews with Brian May and Roger Taylor, Gavin Taylor, and Queen: Live at Wembley Stadium is a wonderful keepsake for anyone who appreciates Queen, classic rock of the '70s and '80s, and the heyday of stadium concerts.