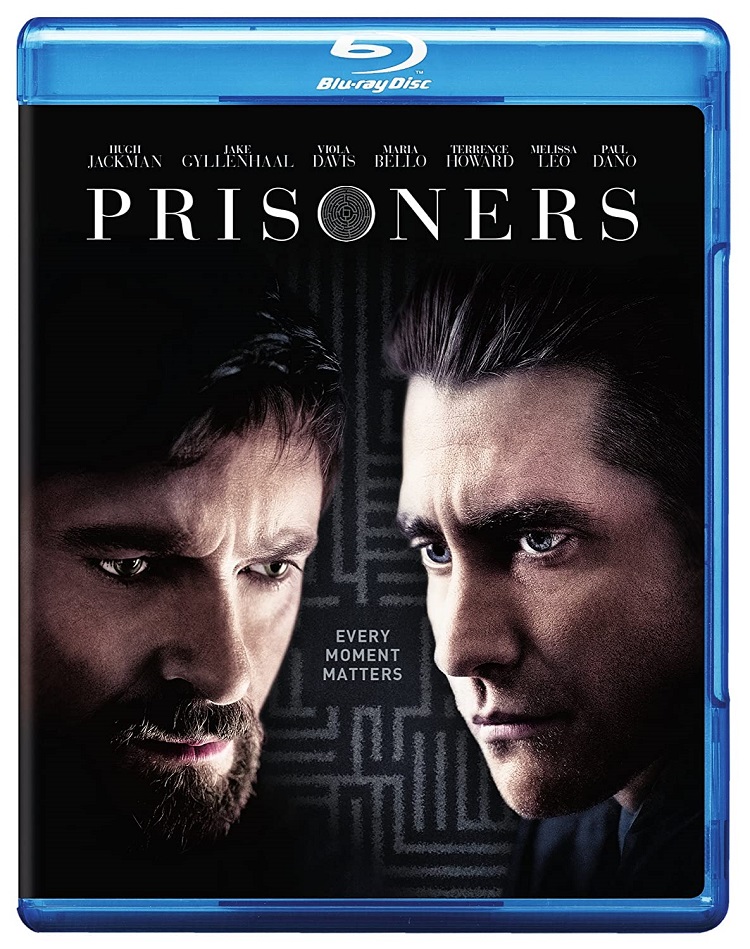 Child-abduction movies aren't ranked high on the must-see lists of most viewers, making the stellar cast assembled for this project all the more remarkable. That cast should be a hint that this isn't your average hostage flick, but is instead a twisty and surprising tale that quite literally put me on the edge of my seat. That's not to say the plot is without holes, and it's best not to think about the details too hard, but viewers willing to let the story take them for a ride will be in for a delightfully suspenseful trip.
Hugh Jackman stars as Keller Dover, the father of a young girl who disappears from home . He's a blue-collar hunter type, with strong convictions and an even stronger backbone. His daughter's abduction brings him into the orbit of Jake Gyllenhaal's detective character, a dedicated if somewhat bland cop who remains a cipher for the whole film, wholly devoted to solving the case but offering no personal back story.
The prime suspect is a mentally disabled young man (Paul Dano in full creeper mode) who was parked in a ramshackle RV near the site of the disappearance. When police questioning fails to yield any clues, the desperate Dover decides to take matters into his own hands, abducting the perp and torturing and imprisoning him in an abandoned house. It's here where the film really starts getting interesting. What at first appears to be a setup for a by-the-numbers case of vigilante justice instead spirals into a deepening mystery involving another potential shady suspect still at large, other child abductions dating back decades, and recurring maze imagery that somehow ties it all together.
Jackman is a force of nature in the film, channeling Wolverine's intensity into the desperate father's rage. He's ably abetted by not only Gyllenhaal, but strong supporting turns from Dano and Melissa Leo as the mother of Dano's character. Terrence Howard and Viola Davis play Dover's neighborhood friends and parents of another girl abducted at the same time, but are largely inconsequential in the long run, as is Maria Bello as Dover's wife. Director Denis Villeneuve puts in a fine turn at the helm of his first U.S. feature film, keeping the escalating action flowing smoothly to the eventful conclusion.
Special features are woefully lacking, with only two brief run-of-the-mill featurettes focusing on the cast and the relationship between the two lead characters. On the upside, the Blu-ray image quality is superb, showcasing the excellent photography of the dreary and decaying Pennsylvania settings. Surround sound isn't really taxed by the largely intimate nature of the piece, but adequately conveys a robust soundstage for the occasional environmental and action settings via DTS-HD Master Audio 5.1.