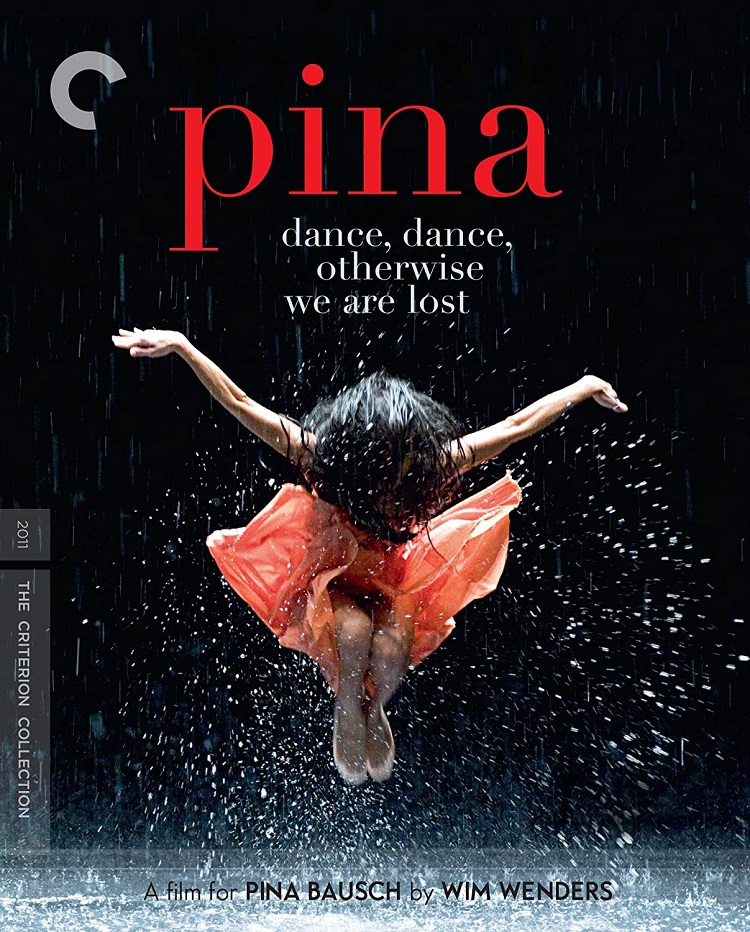 The Film
Wim Wenders' gorgeous and touching tribute to modern dance pioneer Pina Bausch is a film birthed out of tragedy. Shortly before Wenders was set to begin production on a documentary about Bausch and her company, Tanztheater Wuppertal, she died unexpectedly. Proceeding with the film, Wenders made something that is far more visceral than the average documentary — it testifies to Bausch's immense talent by featuring her dancers and friends performing her works, which are alternately gut-wrenching, whimsical and joyous. It's a perfect elegy, encapsulating all the confusing and conflicting emotions that accompany the death of a loved one and an artistic giant.
Pina has some of the trappings of a standard documentary, with brief interludes where company members eulogize Bausch, their voiceover narration accompanying a shot of them staring deep into the camera. But mostly, the film is dance, intuitively shot by Wenders in a way that emphasizes both the intimacy and the grandeur of the various pieces. Four major works are represented — Le sacre du printemps, an elemental dirt dance; Café Müller, a fractured romance in a chaotic café; Kontakthof, a meditation on aging featuring three generations of performers; and Vollmond,an overwhelming display of kinetic movement on a flooded stage. Small bits of additional choreography are sprinkled throughout the film, shot in various striking environments in and around Wuppertal.
Those looking for a straightforward filming of the dance pieces will likely be frustrated, as Wenders employs a fragmented approach that prevents any one piece from being shown continuously in its entirety. But, there's a lot he wants to show, and the fast-paced, intertwining structure opens up each individual piece in relation to the others. For a fan of modern dance (and Pina has a good chance of turning you into one if you're not already), the subject matter is going to be thrilling all on its own, but Wenders' filmmaking is pretty thrilling in its own right here.
Shot in 3-D, Pina is presented in both 3-D and 2-D in Criterion's two-disc Blu-ray set. I initially saw the film theatrically in 3-D, and it's probably the best use of the format I've ever seen, deepening the viewing plane in a way that makes the dancers' movement all the more striking. Watching the film in 2-D at home, the effect is certainly not lost, but here's the rare exception to the "3-D sucks" rule.
The Blu-ray Disc
Pina is granted a 1080p high definition transfer in its original 1.85:1 aspect ratio. I was only able to view the 2-D disc for this review, as I do not have 3-D capable equipment. This is pretty much a perfect transfer, with brilliantly vibrant colors, impeccably sharp images and abundant fine detail. Blacks are rich and deep, and contrast is flawless, presenting a transfer that lives up to the striking images it's displaying. The 5.1 DTS-HD Master Audio mix is both an immersive and crystal clear recreation of the music-heavy soundtrack.
Special Features
We get a lot of Wenders in the extras, with an audio commentary, 20-minute interview and a 45-minute making-of that altogether, offer an in-depth look at the conception and production of the film. Wenders also provides commentary for the selection of deleted scenes. Behind-the-scenes footage offers additional looks at the choreography and shooting process. The disc also includes the film's theatrical trailer. Included in the package is a booklet with an essay by novelist Siri Hustvedt, reprints of Wenders and Bausch writings and a guide to the dances and dancers in the film.
The Bottom Line
Dance neophytes and diehards alike ought to be enraptured with Pina, and the Criterion release is a superb way to experience the film.