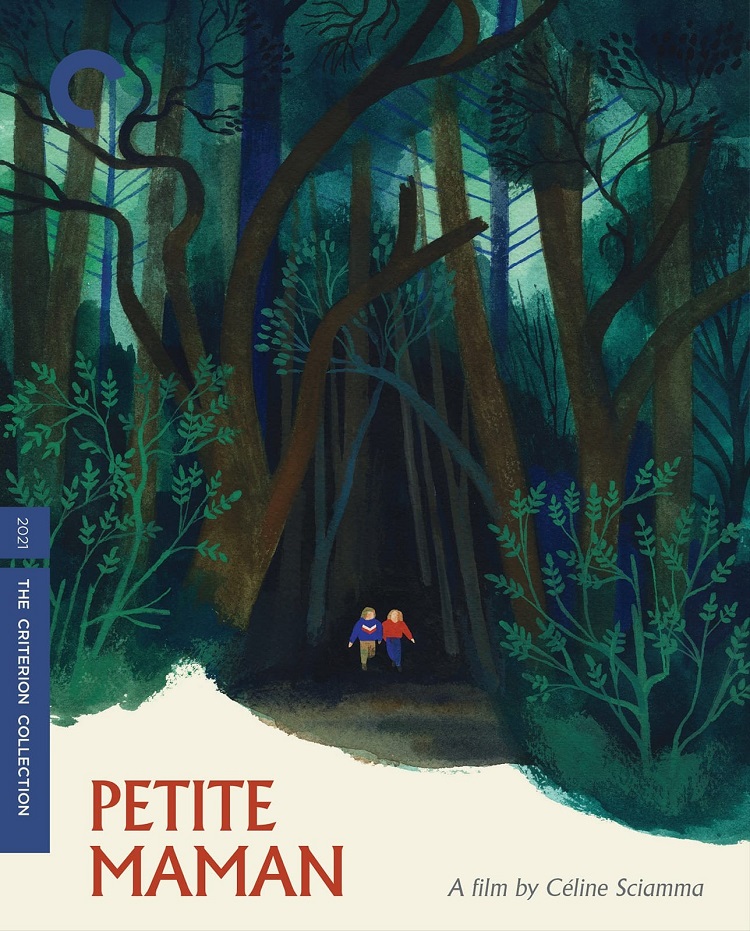 I don't get out, practically at all, so this PotW is going a little different, just like a few of my previous posts. Despite not having a social nor moviegoing life, outside of the Internet, there are lots of films I really want to see, and Celine Sciamma's Petite Maman, her 2021 follow-up to her 2019 acclaimed film Portrait of a Lady on Fire, is definitely one of those films.
The films tells the story of eight-year-old Nelly (Joséphine Sanz) whose grandmother has just died, and she and her parents are trying to pick up the pieces and cleaning out the mom's childhood home. As Nelly explores the many rooms and contours of the house and nearby woods, she meets another young girl (Gabrielle Sanz) who is building a treehouse. What makes this premise sound more intriguing is that this girl is the same age as Nelly. So that could add a mystery element to this promising story of grief, family bond, and emotional connection that takes place within both.
I am familiar with Sciamma but have only seen two of her films: 2007's Water Lillies and 2011's Tomboy. I thought these were incredible films about the angst involved with evolving sexuality, gender confusion, and eventual acceptance of youth.
With this, Portrait…, and 2014's Girlhood, she seems to be a brilliant and courageous filmmaker telling stories about women and their lives; their hopes and dreams; their triumphs and tribulations; and their views on life, friendships, relationships, identities, families, and personal freedoms.
Supplements include a new conversation between Sciamma and filmmaker Joachim Trier; My Life as a Zucchini (2016), an Oscar-nominated stop-motion animated film she co-wrote along its director Claude Barras; and trailers. There's also an essay by author So Mayer.
Also out this week (selected by Gordon S. Miller):
Creed III: The Rocky/Creed franchise continues. This installment, as Gordon S. Miller states his review, "takes from what has come before (like Rocky III) and delivers a familiar, crowd-pleasing time."
Joy House: Not sure what more you need to make you curious other than "a scorching love triangle ignites between the iconic Jane Fonda, sultry Lola Albright, and Alain Delon in René Clément's Joy House."
My Man Godfrey (1957): Remakes have been happening in Hollywood for about as long as it's been in business. David Niven and June Allyson have big shoes to fill in this remake of the 1936 screwball classic starring William Powell and Carole Lombard.
Shazam! Fury of the Gods: The hero and his team/family return in this sequel, which is now one of the last installments of the DCEU after the regime change at Warner Brothers.