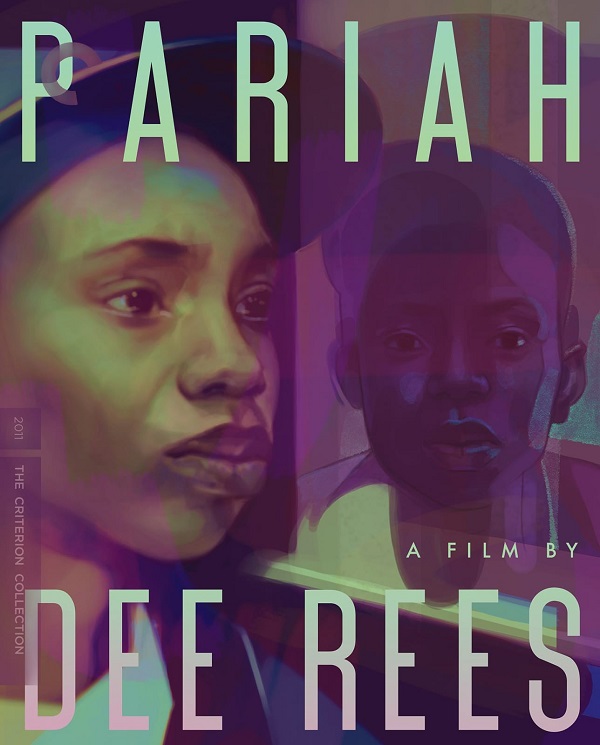 There are always films in the LGBTQ genre that center on white gay society and their issues of growing up, dealing with their sexuality, as well as discrimination from those around them. Besides The Watermelon Woman and Moonlight, it's pretty rare that there are portraits of black queer youth on the screen. However, director Dee Rees' stunning 2011 debut Pariah, is definitely a pure example of why there should be more stories like it out there.
Adepero Oduye (who gives a remarkably layered performance) stars as Alike, a 17-year-old African American woman living in Brooklyn with her parents and younger sister. She is quiet, intuitive, but is starting to come into her own as a lesbian. With the encouragement of her best friend, she looks for her first girlfriend. As she goes on this search for love, she wonders how much she can look for guidance from her parents, whose marriage is already falling apart. In this air of conflict, she has to accept herself if she wants to survive adolescence and make it through to the other side.
With deft direction, amazing writing, and impressive performances rooted in realism (especially one from veteran comedian Kim Wayans as Alike's less than welcoming mother), Pariah was named one of the best films of 2011, and rightly so. It's a beautiful, moving and incredible achievement of not just LGBTQ storytelling, but of cinema as a whole, in my opinion. A modern classic that really goes deep into sexual awakening, family dynamics, and liberation in a completely honest way that most films twice its running time could never do.
I'm very happy to see that the film is now apart of the Criterion Collection. The supplements sound really good and informative. They include a new conversation between Rees and filmmaker and professor Michelle Parkerson; new cast reunion featuring Rees, Odyue, Wayans, Pernell Walker, Charles Parnell, and Aasha Davis, moderated by film scholar and TCM host Jacqueline Stewart; new program on the making of the film featuring Rees, cinematographer Bradford Young, production designer Inbal Weinberg, producer Nekisa Cooper, and editor Mako Kamitsuna, moderated by Stewart; and a new interview with film scholar Kara Keeling, author of Queer Times, Black Futures. There's also a new essay by critic Cassie de Costa.
So, if you're looking for something refreshing and unique, and want more than just simple entertainment that you can easily find anywhere, then Pariah is a true must-have to add to your collection. I absolutely recommend it.
Other notable releases:
Pickup on South Street (Criterion): A new Blu-ray issue of Sam Fuller's 1953 brutal film noir classic, starring Richard Widmark as a pickpocket who unknowingly steals a message destined for enemy agents and becomes an instant target for a Communist spy ring.
Poison (Kino): A new Blu-ray edition of Todd Haynes' 1991 Queer New Wave classic told in three interconnected stories of outsiders, desire, and violence. Based on the works of French novelist and poet Jean Genet.
The Leather Boys (AGFA): British New Wave icon Rita Tushingham stars as an immature teenager who marries a young biker but becomes undone by the issues of working class marriage, as well as her husband's uncomfortably close relationship with his best friend.
She Done Him Wrong (Kino): The iconic Mae West stars as a brassy singer working in a saloon while her old man is in prison. As she keeps male admirers at a distance, she falls for a handsome young man (Cary Grant, in one of his earliest films), which further adds to already endless series of problems.