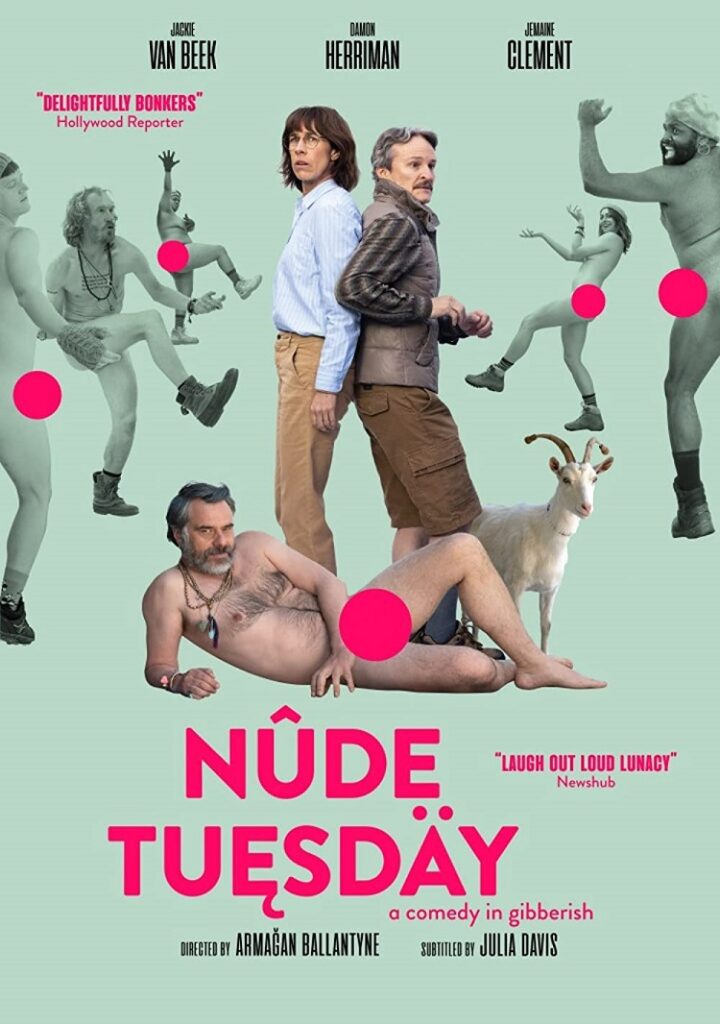 I've never been married nor have been in a relationship, but I have seen enough on film and TV to know a lot of couples need serious help. Sometimes regular counseling may not work and they need something alternative, and in its own madcap and delightfully oft-kilter way, New Zealander filmmaker Armagan Ballantyne's Nude Tuesday shows us that, with bush and balls and all.
Laura (Jackie van Beek) and Bruno (Damon Herriman) are an ordinary middle-aged couple with two young daughters, whose marriage is near ruin. They both have hang-ups: professional and in the bedroom. Laura brings her work home and ruins everything, while Bruno's ineptness as a husband and man has him being lifeless and insecure. During an awkward family dinner while celebrating the couple's anniversary, Bruno's mom gives him a brochure of a hippy-dippy retreat, one that could save their marriage (and sex life). So, they decide to try it out.
As they check in, they encounter multiple quirky couples and Bjorg (Jemaine Clement), the resort's bizarre and progressive guru. As Laura and Bruno step into this new world of sexual freedom, emotional animals, weird dances, and laughter seminars, temptation (especially with Laura's growing infatuation with Bjorg) steps in and threatens to further tear them apart.
The plot of damaged marriage and the things people are willing to endure to save it isn't new. However, its inventive and made-up language (mostly in gibberish), bravery (there's tons of graphic nudity and sexual dialogue), committed/enjoyable cast (van Beek, Herriman, and especially Clement), and the frustratingly lovable characters they portray make this one of the best feel-weird, feel-good movies I've seen in quite a long time. I would have to say this a highlight of Tribeca so far.