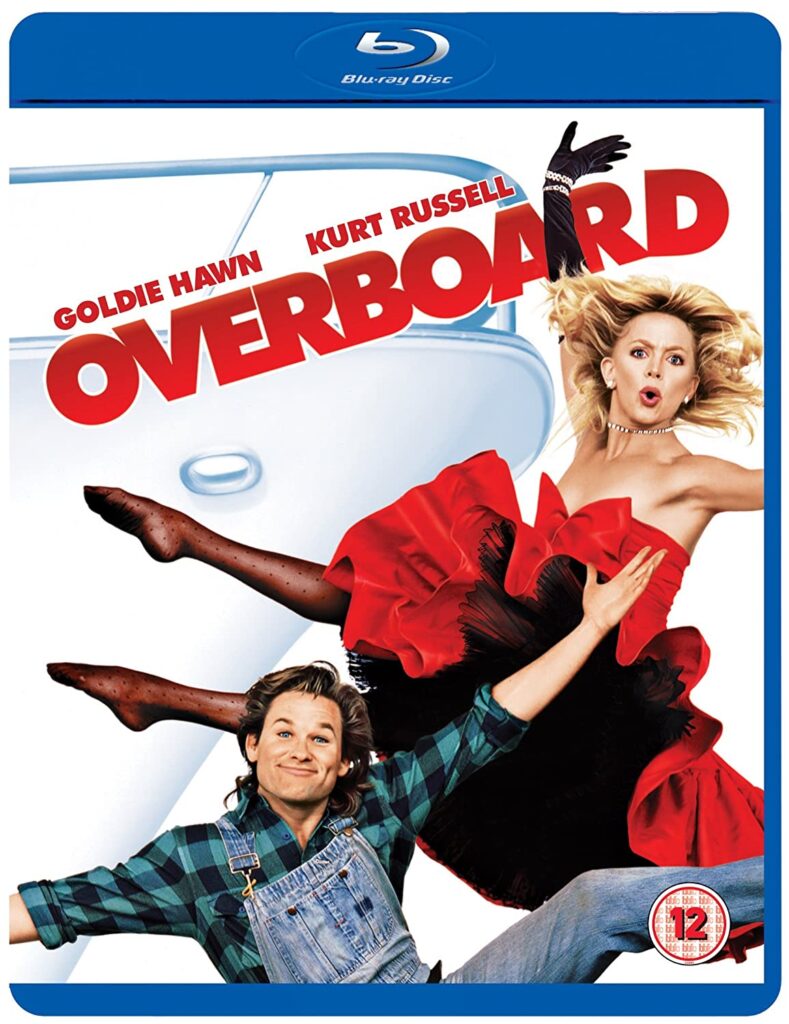 "Billy, there is a God and he loves me!"
"You're not gonna shave your head, are you?"
Noted film critic Andrew Sarris once referred to the genre known as the Screwball Comedy as "A sex comedy without the sex." And, thanks to those uptight puritan bastards that developed the Hayes Code back in the '30s, they had no other choice but to keep it that way: the Code deemed sex to be a taboo subject during their totalitarian rule over the Motion Picture Industry that booted up in 1934. By the time 1968 came about, however — and the Hayes Code's unadventurous scheme was abandoned in favor of the newly-developed MPAA Film Rating System — one of the most quintessential aspects that made the Screwball Comedy what it was had changed: the subject of sex was no longer forbidden. Marriage was no longer an indispensable ingredient in the making of a couple.
Now, one would think that that in itself would ruin the Screwball Comedy. And they would be correct in their suspicions: how could one root for their big screen idols to emerge from whatever silly situation they were stuck in with the promise of love, happiness, and marriage (apparently, the three go hand-in-hand) awaiting them when they could just boink on their first night together and move on to someone else in this now-debaucherous age? That didn't stop a number of filmmakers from doing their best to keep the Screwball Comedy alive and well, though — and the evidence is present in 1987's romantic farce, Overboard.
I suppose one of the charms of the film is its director, Garry Marshall. An experienced TV writer/producer/director, Marshall brought his situation comedy skills to this production in a tale of a wealthy, self-centered heiress that loses her memory. While their luxurious yacht is anchored in Elk Cove, Oregon for repair, stuffy socialite Joanna Stayton (Goldie Hawn) decides she wants some more closest space — and hires struggling carpenter Dean Proffitt (Kurt Russell) for a simple construction job. When she decides that Dean's choice of wood (ahem) is unsatisfactory, she fires him; promptly pushing him overboard (along with his tools) when he demands payment.
Soon, the tables are turned: Joanna herself falls overboard one evening after the ship has been repaired and left port. Picked up by a garbage scow the following morning, our rich bitch has a bad case of amnesia. Well, bad for her, good for the rest of the world. Her long-suffering husband, Grant (Edward Herrmann), figures this is his chance for an out, and continues on course. Meanwhile, Dean reckons this is his golden opportunity to get revenge. Claiming her from the hospital as his own wife, Dean inflicts one of the most cruel acts of torture upon a woman of Joanna's caliber: housework. She cooks (or tries to), cleans (again, tries to), and is introduced to Dean's four bratty, unruly boys as their mother.
Naturally, like many of the famous Screwballs that long preceded it, Overboard has a heart, too. While Joanna's fall from grace is the worst thing that could ever happen to her, she soon begins to see life from an entirely new perspective — a view that even encourages goodness from her previously-empty soul. Michael Hagerty co-stars in this perennial Mother's Day fave as Kurt Russell's best friend, with Katherine Helmond and Roddy McDowall (who also produced the picture, interestingly enough) turning in extended cameos as Goldie's mum and butler. Leslie Dixon (Outrageous Fortune, Mrs. Doubtfire, Limitless) wrote the screenplay for this minor comedy classic, which is being remade as a Jennifer Lopez vehicle — something that should make us all want to fall overboard and lose our memory.
MGM's Blu-ray of Overboard — one of another recent batch of generic catalogue titles — is something of a farce itself. As it was never a good-looking film to begin with, we can't expect anything in the way of miracles here — especially seeing that this is just a catalogue title. Presented in its proper 1.85:1 aspect ratio for the first time, the image at first looks like it might be decent: the opening credits roll and the red-colored font shouts "Hey, check me out!" And, just as soon as that happens, it stays like that: decent. There's a layer of grain sets in that never goes away, plagued the remainder of the movie and preventing any improvements in this 1080p/MPEG-4 AVC transfer from really being seen (providing they were there to being with, that is — it looks as if MGM didn't put a whole lot of effort into this release). On the plus-side, it's still a lot better than the old SD-DVD release.
Accompanying the movie is an English DTS-HD Master Audio 2.0 lossless mix that maintains that less-than-illustrious range of dynamics many '80s comedies didn't possess. Put simply: it's a romantic comedy — one that was made well before Dolby Digital or DTS Surround Sound became the norm. French Dolby Digital 2.0 and Spanish DD Mono tracks are also included with this release, as are optional English (SDH), French and Spanish subtitles. The only special feature to be found here is the original theatrical trailer. Like several other recent MGM Blu-ray catalogue releases, there is no main menu on this title: the movie just keeps looping until you finally say "To hell with it" and eject it.
In short: good movie, bad release. Overboard is a fun throwback to the Screwball Comedy — one that not only went by unnoticed when first released, but that went by just as unobserved by MGM restoration experts.
I say we throw 'em off the portside, matey. Arg.