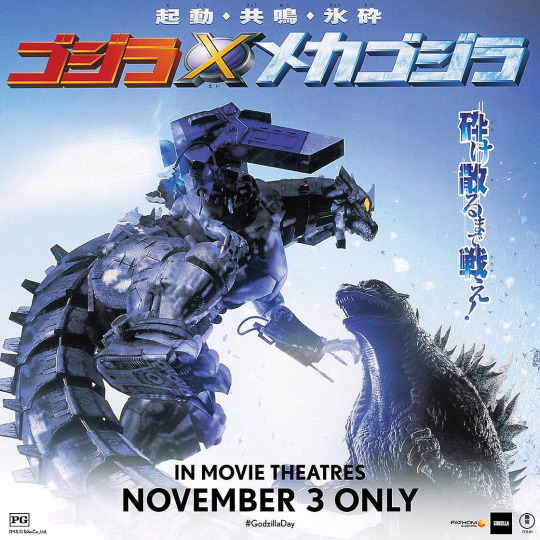 Fathom Events and Toho International, the Japanese studio's U.S.-based subsidiary that has brought classic Godzilla to life, announced that Japanese cinema's world-famous Godzilla will make his triumphant return to the big screen in over 450 theaters nationwide for the first-ever U.S. showing of 2002's Godzilla Against Mechagodzilla.  
To mark Godzilla Day on November 3, fans are invited to celebrate the "King of the Monsters" with this exclusive, one-day-only screening of the film with subtitles, along with a never-before-seen featurette direct from Japan and an exclusive message for the fans from Toho International's Chief Godzilla Officer, Keiji Ota.
In Godzilla Against Mechagodzilla, a new Godzilla causes the JSDF to construct a cyborg countermeasure from the original monster's remains. The beast's restless soul is discovered to inhabit the machine as the pilot must learn to find value in her own life.
"By partnering with Fathom, we are able to treat our U.S.-based fans to a sensational Godzilla film they have never been able to see before. And with Godzilla Against Mechagodzilla hitting hundreds of theaters, there will be plenty of opportunities for fans to see it on the big screen. It's the perfect way to celebrate Godzilla Day," said Lora Cohn, managing director of international licensing, Toho International.
Tickets for Godzilla Against Mechagodzilla are on sale NOW at Fathom Events or at participating theater box offices. For a complete list of theater locations visit the Fathom Events website (theaters are subject to change).