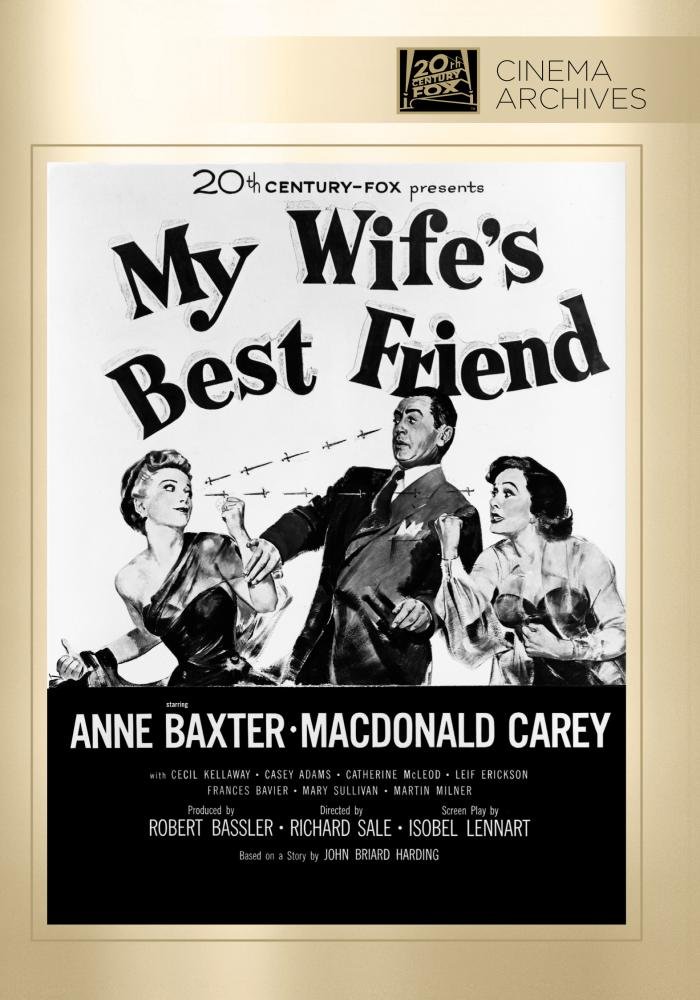 After George and Virginia Mason bid adieu to their deliciously cheeky friend Jane before boarding their flight, it looks as though it'll be a typical day in the life of a well-to-do couple—but in some far off locale. As Virginia, played by Academy Award-winner Anne Baxter (The Razor's Edge, All About Eve, The Ten Commandments) lights up her post-takeoff cigarette, she remarks, "I've never seen someone try so hard to be typical." George (played by longtime Days of Our Lives actor Macdonald Carey) shrugs off the comment as though it's one of the more benign barbs his spouse has directed toward him. They would likely carry on as they do from coffee time to bedtime, except that moments after the plane's ascent, smoke spewing from the right engine causes alarm among the passengers.
As the plane's crew members offer updates, the tone quickly shifts from assuredness, to mild concern, to all-out panic—the sort that makes couples say their final goodbyes amid a whirlwind of tears, hugs, and vocalized regrets. Virginia chastises herself for having given George such a hard time and for traveling without him, instead of staying dutifully by his side. Festering guilt causes George to do the one thing you probably don't want to do when you're about to perish: disclose a dalliance with your wife's best friend, so your wife can die knowing what a cad you are. And then: what was supposed to be a crash landing turns out to be smooth and flame-free. Cut to the pilots breathing a sigh of relief as the plane empties, while the Masons remain seated in shock.
The remainder of My Wife's Best Friend (1952) is somewhat predictable in that it's obvious Virginia will go to great lengths to make George pay for his transgression. When, out of desperation, he pleads for a "plain, ordinary wife," rather than the passive-aggressive one Virginia has become, she opts for a level of subservience that makes George's colleagues who visit their home wonder if they're dealing with an undercover misogynist. As the tensions heighten, Virginia imagines how great female protagonists might handle the situation, and ultimately decides that her husband requires a hefty dose of jealousy. She soon learns, however, that dealing in revenge can weigh as heavily on the heart as being scorned, and that sometimes there is no use reading between the lines.
Although the friction between Macdonald, Baxter and Catherine McLeod, who plays Jane, is palpable and is testament to their strength as a trio, another standout that mustn't go unnoted is the impeccable set design. Aficionados of mid-century modern design will swoon over the Mason house, with its interior walls of stone; atrium; and grand master bedroom, complete with vanity and glass screen. Another strong point is the sauciness of these 1950s women—particularly Jane, who is unmarried but more annoyed about not having a partner than broken up over her lack of husband. "There's something wrong with you and men. Something missing…" Virginia suggests to Jane. "Sex, I think!" Jane replies.
It's a light, easy-to-consume film, in the way of plot and acting, but also a nice blend of heartfelt moments and food for thought peppered with tomfoolery and witty one-liners. I, for one, have already made the phrase "murderous martinis" a working part of my lexicon.
My Wife's Best Friend is part of the Fox Cinema Archives MOD line.