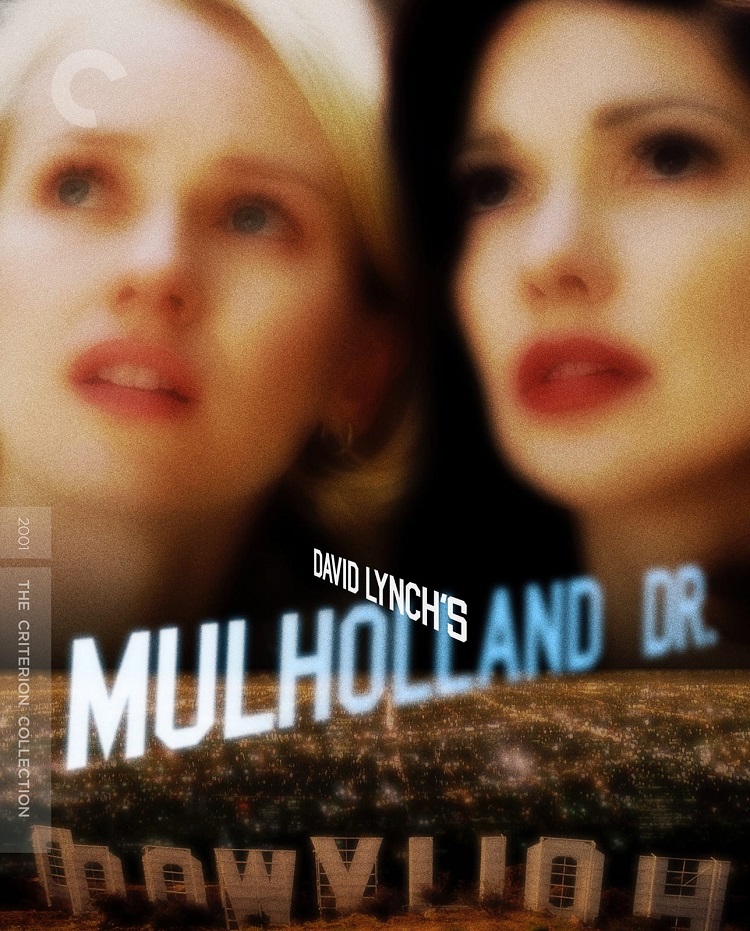 Singular filmmaker David Lynch is one of the most original directors in the history of film. His stylish, and at times creepy vision, continues to leave a sinister mark on every film buff who encounters it. He's made many offbeat works, works that often defy classification and refuse to be put in particular cinematic boxes. His 2001 modern masterwork Mulholland Dr., is arguably the one that fully represents his penchant for bizarre, but surreal storytelling.
Lynch's supremely creepy vision of humanity lost in the dark recesses of an intimidating Los Angeles, stars Naomi Watts (in a career-defining role) as Betty Elms, an innocent and promising young ingénue, arriving in Hollywood to be an actress. She finds herself drawn into a sinister conspiracy involving 'Rita', a beautiful and mysterious brunette (a never better Laura Harring) who was in a car accident and has now lost her memory. While the two go off to help 'Rita' find the missing pieces of her life, the film now follows Adam Kesher (Justin Theroux), a beleaguered filmmaker who finds trouble while casting his newest project. These two stories collide in a big way, and all hell breaks loose, sending everyone into a tailspin of love, pain, and jealousy for which there is no return.
Despite many unanswered questions and an obviously ambiguous nature, the film still leaves viewers entranced and puts a spell on everyone who sees it, either for the first time or multiple watches. It's also brutally honest in its depiction of lost souls desperate for fame and fortune in a world that threatens to chew them up and spit them out.
Lynch originally intended it to be a pilot for a TV series, but it was ultimately rejected by executives, so he filmed an ending to make it a feature-length film. Honestly, I don't think a series would have did it justice. It would have ruined the essence and beautiful weirdness that it still brings to us. It also doesn't hurt that it contains incredible performances by Watts, Harring, and Theroux; one of film history's greatest jump scares (you know the one); a dreamlike structure; and searing direction by Lynch (garnering a well-deserved Best Director Oscar nomination here), to create a now classic hybrid of horror and neo-noir.
Making its 4K debut (courtesy of Criterion), the release doesn't have that many supplements, but that's actually a benefit, especially when you have the compelling interviews (from the previous 2015 release) with Lynch; cinematographer Peter Deming; actors Watts, Theroux, and Harring; composer Angelo Badalamenti; production designer Jack Fisk; and casting director Johanna Ray; on-set footage; a deleted scene; and a trailer. There's also the original booklet with an an interview with director David Lynch from filmmaker and writer Chris Rodley's 2005 edition of the book Lynch on Lynch.
If you're a self-respecting film lover and collector, then you really need to add this landmark film and release to your home collection. I can't recommend it enough!
Other releases:
Once Upon a Time in China: The Complete Films (Criterion): An epic series of action spectacles from 1991-1997 about China in the late 19th century, where the real-life martial-arts master, physician, and hero Wong Fei-hung (brought to life by Jet-Li) strives to protect Chinese values as the country is hurled towards an uncertain future.
Candyman: A direct sequel to the 1992 horror classic about an artist and his girlfriend who move into the now-gentrified Cabrini building. From there, he is exposed to the true story of Candyman. When he inputs the grisliest details from Candyman's past in his new paintings, he unknowingly unleashes a savage new wave of violence and insanity.
Ragtime: A new Blu-ray release of Milos Forman's 1981 epic of racism in turn-of-the-century New York, starring James Cagney, Brad Dourif, Howard Rollins, and Elizabeth McGovern.
National Velvet (Warner Archive): A young Elizabeth Taylor stars in the beloved 1944 classic as Velvet Brown, a bright-eyed, determined adolescent who wants to enter her horse, 'The Pie', into the Grand National Steeplechase, with the help of her jockey pal (Mickey Rooney).