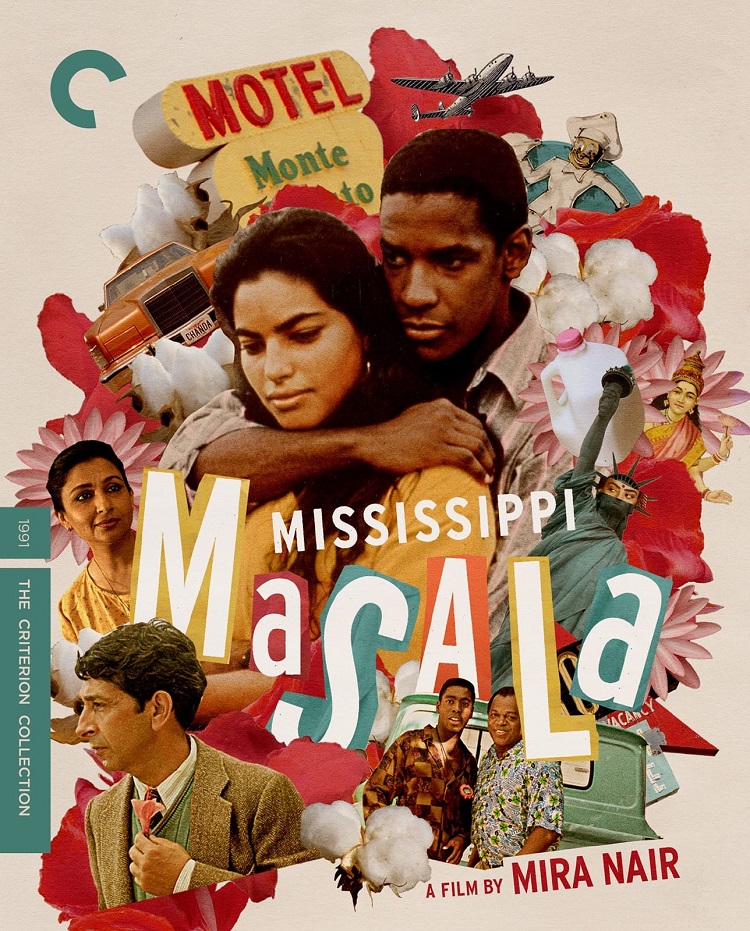 Interracial and intercontinental romance isn't as explored in film as often as it should. Acclaimed filmmaker Mira Nair's gorgeous 1992 second feature Mississippi Masala reminds us that it really should be. It's a winning tale of love against the racial and cultural boundaries that is always never far behind.
Sarita Choudbury and Denzel Washington make for one of cinema's greatest on-screen couples as Mina, a young woman working in an Indian-run motel in Mississippi, years after her family was forced to leave their home in Uganda, and Demetrius, a handsome Black carpet cleaner who runs his own business that he's trying to keep going. They first cross paths after a car accident, and then run into each other yet again at a club where sparks instantly fly. As their passionate love affair grows, so does the prejudices from both their families. They have to weather the racial storm and make it to the other side if they want to have a future together.
Choudbury and Washington have smoldering chemistry that helps elevate a familiar premise and makes it fresh and modern. Nair's confident direction, and a colorful supporting cast including Roshan Seth, Sharmila Tagore, Charles S. Dutton, and Joe Seneca, also help turn the film into a classic of early '90s independent cinema.
The supplements include a new commentary with Nair; new conversation between Choudbury and film critic Devika Girish; and new interviews cinematographer Ed Lachman, screenwriter Sooni Taraporevala, and production designer and photographer Mitch Epstein. There's also a new essay by critic Bilal Qureshi and excerpts from Nair's production diaries (Blu-ray only).
This is definitely a must see and must own release. Read my review.
Other releases:
Candyman 4K (Scream Factory): A new release of Bernard Rose's classic 1992 adult fairy tale horror thriller starring the lovely Virigina Madsen as a graduate student who unknowingly unleashes the murderous spirit of a former slave (the great Tony Todd) who was tortured and killed by bees.
X: Director Ti West's latest horror outing has a film crew arriving to a secluded farmhouse in Texas to shoot a porno. They encounter a reclusive elderly couple whose seemingly normal interest in the group turns violent and nasty.
Malignant 4K: Director James Wan crafts an insanely entertaining horror thriller about a woman who has shocking visions of bloody and vicious murders. As her torment gets worse, she discovers that these murders aren't just a figment of her imagination.
Flower Drum Song (Kino): Nancy Kwan stars in the classic musical romance as a young Chinese girl who travels to America as part of an arranged marriage and encounters a new and modern world.