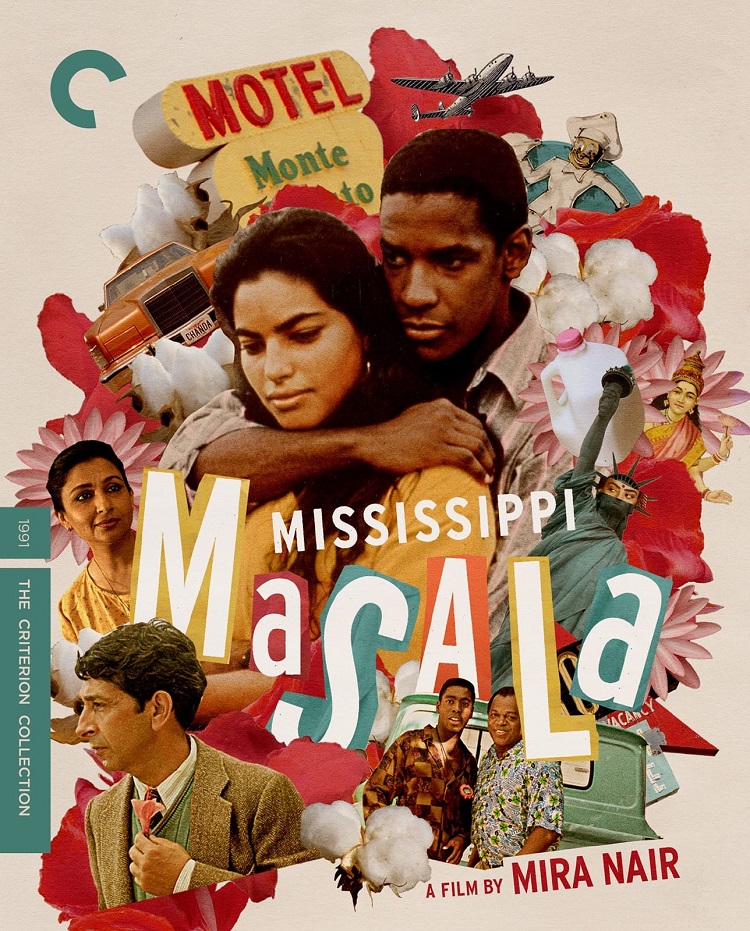 Films about star-crossed lovers has been old as time itself, but we arguably don't get those about interracial or intercontinental romance too often. Acclaimed director Mira Nair's 1991 beguiling sophomore film Mississippi Masala shows us that there is enough room for that on the screen. Although there have been countless Romeo & Juliet-like stories set anywhere and everywhere, not many of them feel as timely and alive like it.
Years after her family is forced to abandon their home in Uganda because of the sour dictatorship of the ruthless Idi Amin, Mina (Sarita Choudbury, in her film debut), a young 24-year-old woman, works at an Indian-run motel in Mississippi. One day, after a car accident, she crosses paths with Demetrius (Denzel Washington), a handsome Black carpet cleaner. When Mina goes on a date with a family friend, she encounters him again, this time at a club and sparks soon fly. As their whirlwind love affair gets passionate and serious, so does the fears and prejudices of both their families, in which the already existing racial and cultural conflicts causes a rift between their communities and threaten to tear the lovers apart. Both Mina and Demetrius have to find a way through the storm if they want their relationship (and future) to survive.
Despite its meager budget and a few awkward subplots that don't add any levity to the story, the film nonetheless really succeeds because of Nair's confident direction, prescient themes of racism and cultural clashing, not the mention the absolutely winning chemistry of Choudbury and future A-lister Washington that elevates it and makes it sweet and sexy. There is also a great and colorful supporting cast featuring Roshan Seth, Sharmila Tagore, Charles S. Dutton, Ranjit Chowdhry, and Joe Seneca, who get their own screen time to devote themselves to their characters and issues, which also seem real and fleshed out.
This is definitely a film to see and think about, especially as a teaching lesson for how to truthfully tell a cinematic story centering on race relations and the boundaries that unfortunately always come with them. It's also a swell independent feature to boot.
Criterion's solid release includes a new 4K restoration and supplements including a new commentary with Nair; new conversation between Choudbury and film critic Devika Girish; new interviews with cinematographer Ed Lachman, screenwriter Sooni Taraporevala, and production designer/photographer Mitch Epstein. There's also a great new essay by critic Bilal Qureshi and excerpts from Nair's production diaries.