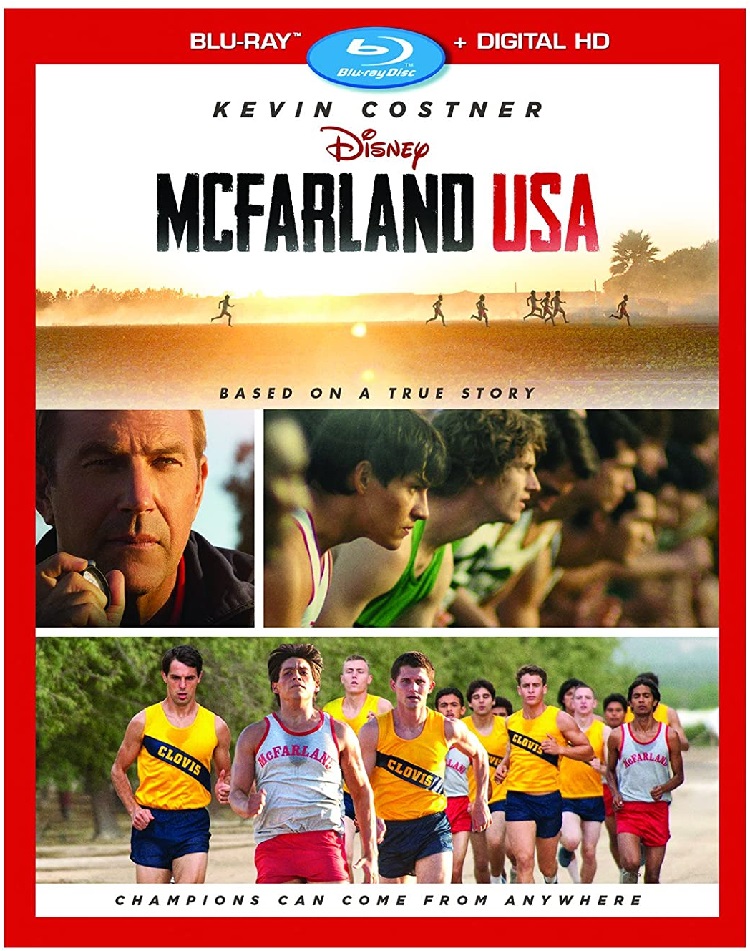 Disney has done quite well with underdog sports movies such as The Mighty Ducks, Remember the Titans, The Rookie, Invincible, Miracle, but there have been some failures along the "Glory Road", so it is tough to figure out what to make of McFarland, USA. There appeared to be little marketing behind a movie starring Kevin Costner, and a February release date generally does not bode well for a film.
Luckily, McFarland, USA does not need the marketing or a prime summer release date to put itself amongst the best of Disney's underdog sports-themed movies. Though some may struggle with the slow pace of the film, it is in its simplicity that McFarland, USA overcomes its obstacles. That and it's actually much more than just an underdog sports story.
Based on a true story; Kevin Costner plays coach and teacher Jim White, who, after numerous issues with previous jobs, finds himself at the end of his career, both chronologically and geographically. Landing a job in McFarland California, Jim finds that he is not only out of place in his new assignment, but also discovers quite quickly that he and his family are out of place in McFarland. It is the fish-out-of-water element that allows not only McFarland, USA to succeed, but also for Costner to stretch acting muscles that we have not seen him use in quite some time.
As the coach and his family are taken in by the community, he finds that his students are not only some of the hardest-working young men he has ever seen, but that they are also gifted runners with amazing stamina. Putting together a cross-country team, the group of young men and their coach learn about long-distance running, cultures, community, and each other as they exceed both personal and public expectations.
The 129-minute film was released on DVD and Blu-ray from Walt Disney Studios on June 2nd with bonus material including an all-too-brief conversation between Kevin Costner, Jim White, and the students depicted in the film. "McFarland Reflections" gives us insight into the lives of the characters we have just come to know after watching the film, but also points out creative liberties taken in the making of the film.
Recommendation: Whether you saw it in the theater or missed it, McFarland, USA is a film that should be in your library. Suitable for all ages; this is a story about cultures and relationships that harkens back to the old days of Disney filmmaking when the stories were simple yet powerful and poignant.