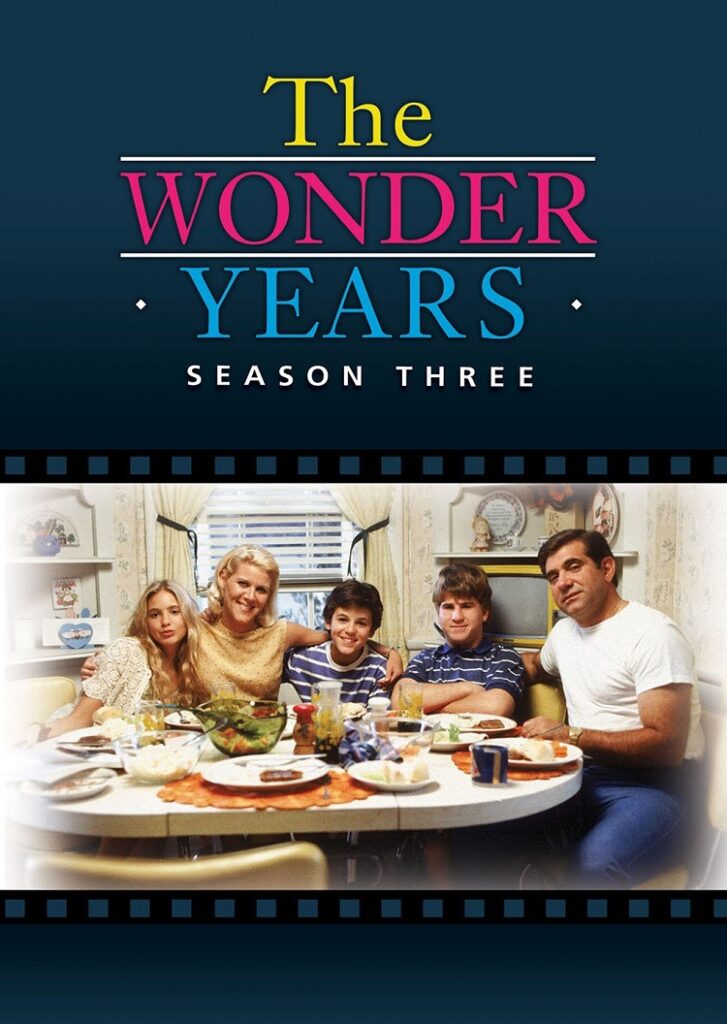 Time Life and Star Vista released season three of The Wonder Years on DVD May 26th and the season opens with us following the Arnold family on a summer vacation that includes neighbor Paul (Josh Saviano), who is mysteriously available even though we were told at the end of season two that he would be gone all summer. The vacation includes Kevin getting his first French kiss and the family coming together after a rough start. We then follow Kevin (Fred Savage) and his group of friends into eighth grade as the writers take us from algebra to zits and back again.
Seasons One and Two of this iconic series are excellent, but in season three the components of the show are firing on all cylinders. The writers created poignant stories that get to the heart of what the audience can relate to and want to see. The narration of Daniel Stern is utilized to perfection in this season and the music is paired together with each storyline to complement each scene.
The second episode begins what is arguably one of the best storylines of the series. Kevin meets algebra teacher and math whirlwind Mr. Collins (Steven Gilborn) and immediately finds himself in over his head. The emotional journey from denial to dishonesty, and avoidance to acceptance, displays both the depth of the writing in the series, but also the emotional range and talent of the cast.
Kevin is in and out of both platonic and romantic relationships in season three as he learns about the birds and the bees, and deals with both wounded hearts and wounded knees.
With impending changes once again revealed at the end of this season, season four appears to be ripe with opportunity for more of the quality we found in season three. Yes, The Wonder Years will eventually jump the proverbial shark, but the ominous fin is not yet visible.
There is more bonus material in this new release, but, like the packaging for season three which notes "This 4-DVD set contains all 17 episodes from Season 3" when in actuality the set contains 23 episodes, the bonus material appears to be thrown together. These segments with the actors talking to the camera that we not only saw in the promo infomercial for the release of the series, but also in the first two seasons, are quite tired and repetitive. We really don't need to hear the actors talking about the final episode of the series in the bonus material for season three.
Recommendation: This is the best season of the series so far and arguably of the entire run. It is a must have and is enjoyable even if you have not viewed the first two seasons.