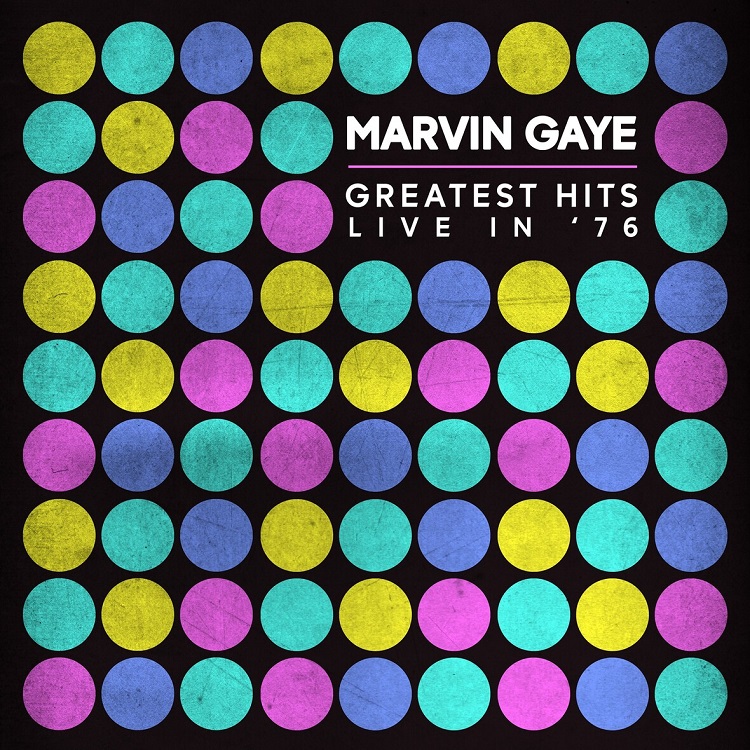 Originally released on DVD in 2007, Marvin Gaye: Greatest Hits Live In '76 is now available on vinyl and CD from Mercury Studios. Recorded at the Edenhalle Concert Hall in Amsterdam, this live album finds Gaye on his first European tour in 1976 in support of I Want You. During the start of "Since I Had You," he promises "to sing a little bit of everything." He and the band sound in fine form as they play "old things" and "new things," mostly the former as he only sings to songs from I Want You.
The crowd goes wild when the band comes in after the signature opening guitar notes of Gaye's most successful Motown single "'Let's Get it On," and who can blame them? The band hits a sultry groove as Gaye repeatedly makes multiple sexy suggestions to his potential lover in this extended take on the song. From the way the crowd is enthusiastically shouting, odds are that listeners are missing quite a bit in this performance.
Gaye then takes the audience back to the '60s, claiming fans requested this, for a ten-song medley of oldies, playing most every song less than a minute. I am not sure if this album captures the night's complete set or what the circumstances were, but considering Greatest Hits Live In '76 runs under 52 minutes, I would have appreciated some of these songs played in full. The same thing happens when Gaye leads a What's Going On medley, playing a three of that album's singles. They sound fantastic but again in abbreviated form, which is odd as they are some of his biggest hits.
The setlist winds down with another medley of songs from the '60s, again allegedly requested by the fans. This group focuses on duets. Florence Lyles, a wonderful singer who the Internet has almost no information about other than she sang live with Gaye, joins him. Their voices blend well together, but again, the songs and performances are so good the medley doesn't completely satisfy.
Gaye and his talented band, who are unfortunately unidentified, deliver a stellar collection of music on Marvin Gaye: Greatest Hits Live In '76 that leaves the listener longing for more.