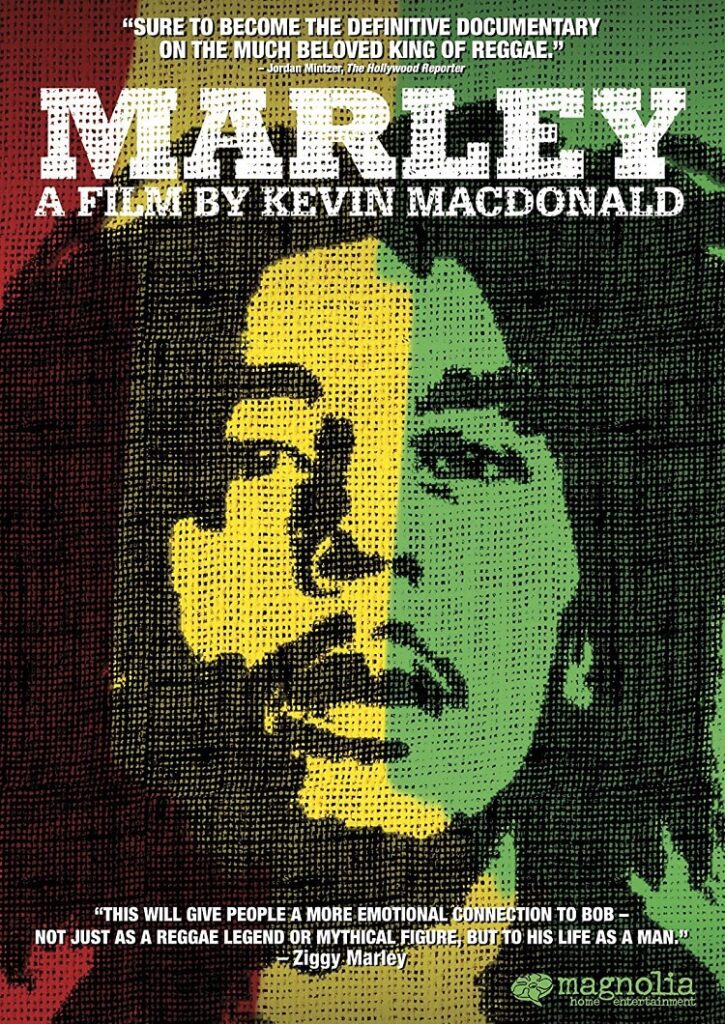 In my mind there is a connection between Bob Marley and Che Guevera. I doubt the two ever met and I have no idea if the musician and the revolutionary contained any shared political views, but I can't shake the feeling that they are connected in some way. I suspect that, in reality, this comes from their tendency to have their likeness worn by college students everywhere who neither know Marley's music beyond Legend, his greatest-hits package, nor Guevera beyond the fighting-the-man posturing. Perhaps that's what they have in common – their fans tendency to annoy me.
Which is likely why I always feel a little irritated when I listen to Marley. Not because of his music, because I genuinely like it, especially his live stuff, but because I feel like I'm aligning myself to some jerk-off frat boy who's more into smoking weed than digging jams. That's dumb I know; I should just dig the tunes and shut up about the rest. Maybe that's why I'm making a new documentary on the musician, simply titled Marley as my Pick of the Week, to make amends to all the idiots out there and for my own ridiculously feelings.
Marley got the approval of the late singer's family and as such there are plenty of interviews featuring his blood and friends and it got licensing to Marley's musical catalog including video of his live performances. Thats good enough for me.

Also out this week that looks interesting:
The Lorax: Based on the classic environmental book by Dr. Seuss, this animated, full-length features comes in a couple of versions (regular DVD and a DVD/Blu-ray/Digital Copy combo.) Seuss has had a rough time being translated to the big screen, and what I've heard of this it doesn't fare much better. But any Seuss is better than no Seuss at all so it gets a mention.
Grimm: Season One: I haven't heard a lot about this series good or bad, but the premise is intriguing (a cop discovers he's descended from a long line of Grimms who are in charge of keeping balance between the creatures of myth and regular folks) and I'm willing to give it a try.
Bel Ami: Based on a novel by Guy de Maupassant, Bel Ami stars Robert Pattinson as a penniless beggar who rises to great heights in turn of the century Paris. I'm trying not to hold the Twilight star against this film as I've never seen him in anything other than Harry Potter and hoping that costars Uma Thurman and Christina Ricci will make up for any vampire-lessness in his acting.