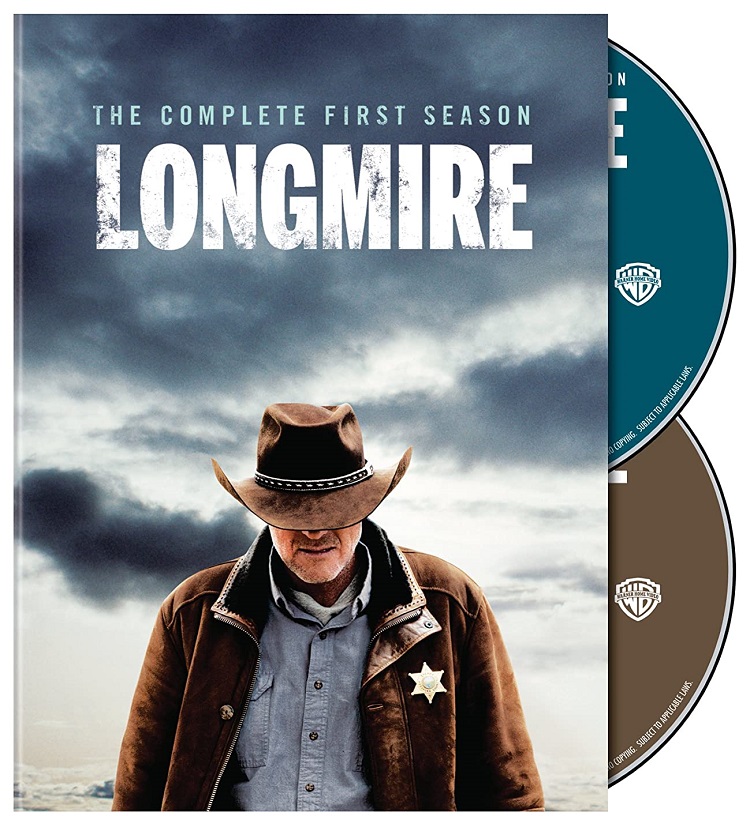 Based on best-selling author Craig Johnson's Walt Longmire western mystery novel series, Longmire is a fresh take on the crime drama. Since it was A&E's most-watched original series in the network's history, I was pleased to have the opportunity to get caught up on Season One right before the start of Season Two.
Longmire (Robert Taylor) is struggling to get his life back together after the death of his wife a year earlier. As the sheriff of Absaroka County in Wyoming, he attempts to do this by throwing himself back into work. While solving a range of crimes, he must deal with the hostility and lack of cooperation from the neighboring Cheyenne Reservation tribal police.
In addition to the Reservation issues, he has to balance dealing with his daughter Cady (Cassidy Freeman), who is an attorney, and ambitious Deputy Connally (Bailey Chase), who is running against him to take his job. Life gets easier with the help of new deputy Vic Moretti (Katee Sackhoff), a previous homicide detective from Philadelphia, and his oldest friend, Henry Standing Bear (Lou Diamond Phillips). While each episode is a standalone case, there are running mysteries and secrets surrounding the characters creating a draw to watch the series in order and as they air.
There are many aspects of Longmire that make it successful. The first is performances. Taylor brings the perfect balance of charm, thoughtfulness, honor, and loyalty while portraying a flawed man that is trying to make sense out of his life. As each character is developed, the supporting cast shines as well. Phillips is surprisingly good. At first, I felt that he was just typecast in the part, but he has several opportunities to bring depth and a range of emotions to his character, showing he has more to offer. Sackoff is underutilized. We get glimmers of her backstory that will hopefully lead to a stronger presence in season two.
This is not CSI. There are no cool forensics or high-tech aids. This is intuitive police work, which is a nice change of pace, along with complex characters that have realistic issues that the audience can connect with.
The scenery is also breathtaking. Shot in New Mexico, the wide open spaces and landscape help create a special feel. There is beauty in the death and despair.
The DVD collection includes a couple of extras. "The Camera's Eye: Realizing the World of Longmire" is a behind-the-scenes look at the making of the show offering interviews with writers, directors, producers, actors, and the director of photography. This is one of the first times I have watched an extra in its entirety; it made me an even bigger fan and created an appreciation for the atmosphere they are trying to create. "Longmire Justice: Exploring the Cowboy Detective" is a featurette focusing on the Longmire character from the perspective of the creative team and cast. It provides insight and establishes a foundation that helps the viewer understand what makes him tick and what drives his actions.
I am always looking for a new crime drama that isn't the same old formulaic thing. Longmire is just that. It is smart and interesting with dynamic characters in a unique setting.