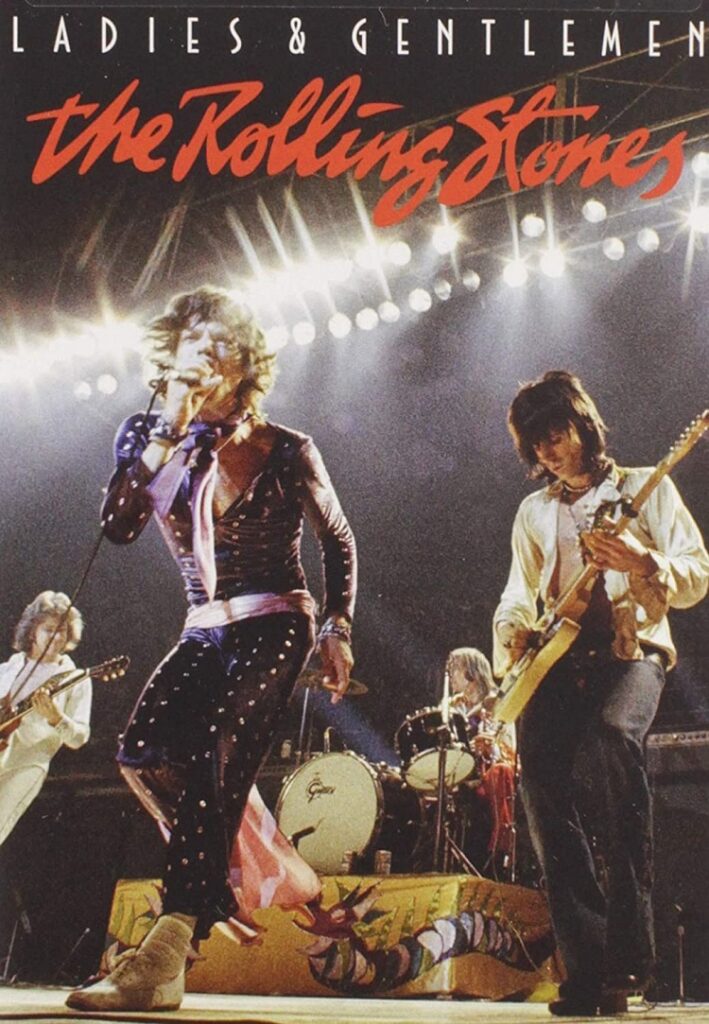 The year 1972 was a pivotal one for The Rolling Stones. They spent the summer as tax exiles in France, emerging from their drug-fueled haze to release arguably their greatest album, Exile on Main Street, and the resulting tour is considered one of their best. While on tour in America that year, the band filmed four nights in Texas for the theatrical release Ladies & Gentlemen…The Rolling Stones. Largely unseen since the mid 1970s, the film finally made its official DVD debut in 2010 and is essential viewing not only for fans of the band, but fans of the genre in general.
From the opening "Brown Sugar" to the closing "Street Fighting Man," this is a relentless, no-frills show. There's no big production and the stage is dimly lit, adding an air of mystery to the proceedings. While the Stones may be about the big show these days, in 1972 it was all about the music, from the laid-back country of "Dead Flowers" and "Sweet Virginia" to classic rock staples such as "Gimme Shelter" and a rollicking "Jumpin' Jack Flash." The band pays tribute to Chuck Berry with an authentic "Bye Bye Johnny" and Keith Richards takes the lead on his signature tune, "Happy," sharing a microphone with Mick Jagger on the choruses. These days, when the band performs the song, Jagger isn't even on stage.
Fans used to the Richards/Ron Wood version of the band will find an entirely different animal in the Mick Taylor lineup. While Wood is no slouch himself, he and Richards "practice the art of weaving" as they are fond to say, where the listener doesn't know who is playing what. This is in stark contrast to 1972, with Richards laying a rock-solid rhythm for virtuoso Taylor's melodic leads. Taylor shows he is equally adept at slide guitar as his bluesy licks on Robert Johnson's "Love in Vain" and blistering leads on "All Down the Line" demonstrate. "Midnight Rambler" is the real highlight of the disc though. From the lock-tight rhythm of Bill Wyman and Charlie Watts to the breakneck tempos to the guitar interplay between Richards and Taylor, it shows why the Stones earned their title as greatest rock and roll band in the world.
Ladies & Gentlemen has been available on the black market for years, but never in this quality. The new DVD features restored video as well as Dolby Digital DTS 5.1 sound for both a great viewing and listening experience. The DVD also includes rehearsal footage for the tour, including "Shake Your Hips," which is not played in the concert and interviews with Jagger from both 1972 and 2010.
For fans wondering what all the hype was about, Ladies & Gentlemen…The Rolling Stones is essential viewing.