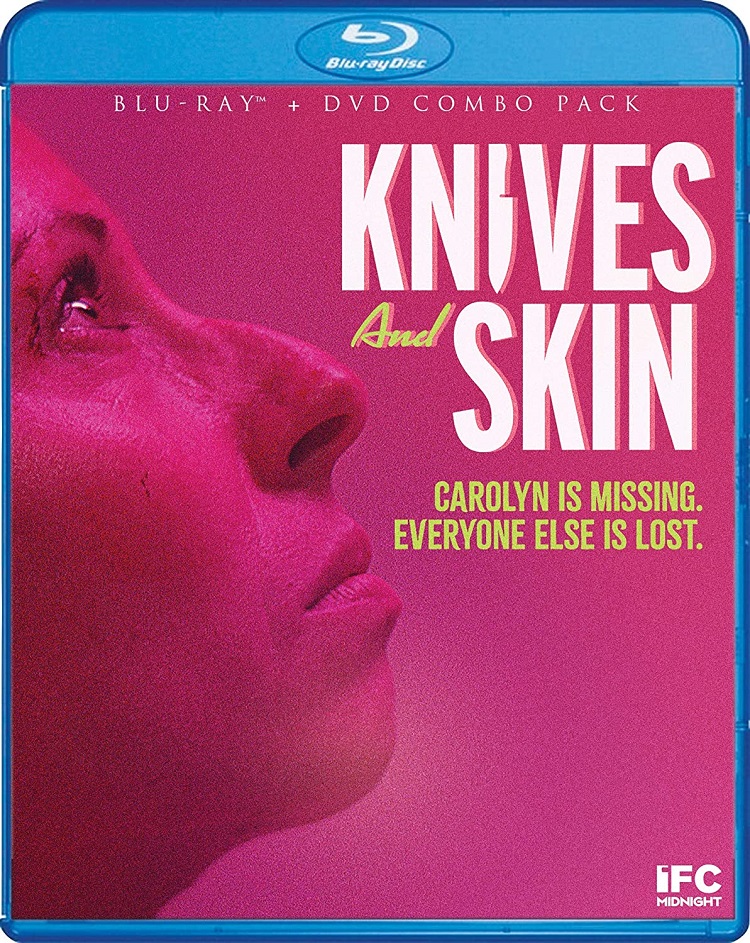 When looking at just the title for Knives and Skin, one might understandably expect a fair amount of violence to be involved. Its title proves to be a genius form of deception as it turns out to be a hazy, labyrinthian look at the troubled nature of suburban life. There is mystery and slight violence but it's mostly about what happens when a community comes to grips with a disappearance of one of their own.
Despite the enigmatic storyline, it is unclear what kind of tone the picture is aiming for. With its kaleidoscopic cinematography by Christopher Rejano, is it meant to be a nightmarish look into one's headspace? Once Carolyn Harper (Raven Whitley) goes missing, does the film become a look into the way she imagines them dealing with her vanishing? While Carolyn was involved in a capella, because there are sudden instances of the protagonists singing in unison, is she dreaming of them coping in this manner? A way for them to bury their turmoil?
As the main characters try processing Carolyn's disappearance, they go through typical high school dilemmas. Charlotte Kurtich (Ireon Roach) tries navigating her determination to reject conformity and her crush on a football jock; Laurel (Kayla Carter), a cheerleader, has a sexual awakening as she develops a secret attraction to Cauleen (Emma Ladji); and Joanna (Grace Smith) longs to escape her small town to the point where she sells her mother's old underwear to make enough cash to leave on her own.
Between their respective storylines, the one involving Laurel proves to be the most compelling. The love that she feels for her crush allows Knives and Skin to create a rather safe space for not just a queer protagonist but a queer woman of color within the horror genre which has a habit of underrepresenting the LGBTQ+ community.
Neither a victim nor a perpetrator, Laurel is a queer woman slowly taking charge of her liberation from social norms without her sexuality ever being a significant plot point. Actress Kayla Carter also does a fine job portraying her while the other two main actresses bring their characters to life in a similarly decent way. They walk a fine line between expressiveness and being unemotive to remain in sync with the picture's ambiguous dreamlike qualities.
Part psychological lucid dream, part feminist coming-of-age tale, and even part musical, Knives and Skin is a sharply experimental effort from writer/director Jennifer Reeder. Although we've seen a fair amount of "suburbia is weird and creepy" stories over the years, Reeder makes it feel fresh by brazenly making a trippy telling of people looking to recover and rebuild.