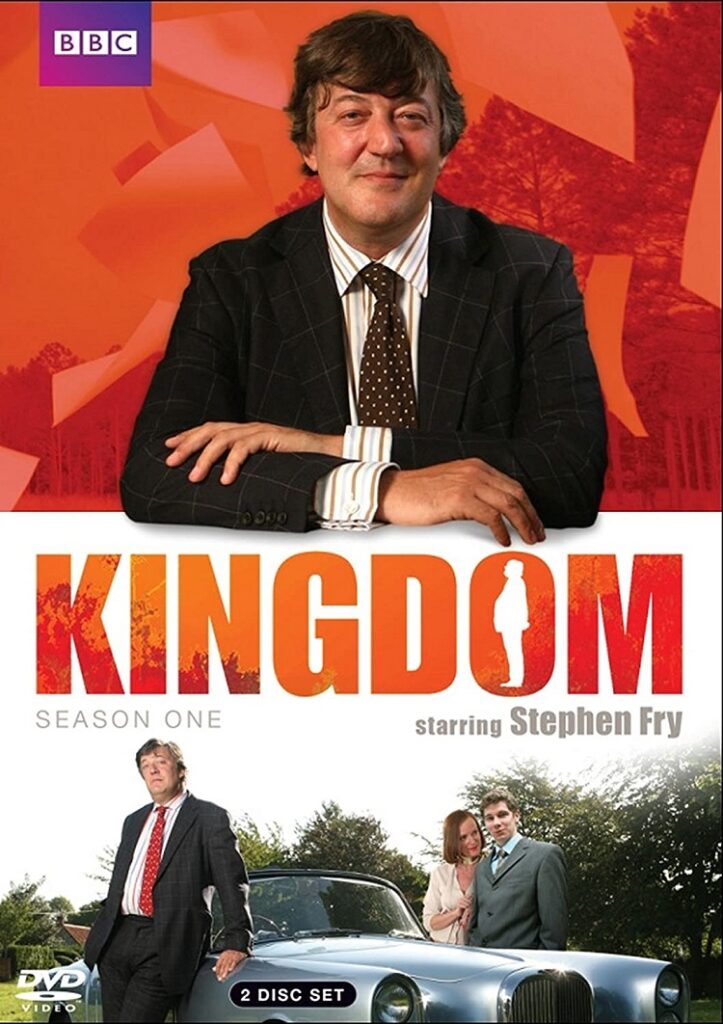 A long time ago in a country far, far away, two young comedians were introduced by Emma Thompson while all three were attending college. The comedians decided to team up to conquer their country, and went on to become the wildly successful UK duo Fry & Laurie. Hugh Laurie later went on to even greater fame and fortune in the States playing a misanthropic doctor named House, while Stephen Fry stayed home and eventually ended up in this project. Poor Fry. While he's charming enough as a personable country solicitor, his latest show is largely a snooze. It's the kind of series you could recommend to your grandma, but it's otherwise entirely too slow and conventional to warrant attention by any younger demographic.
Fry plays kindly small-town lawyer Peter Kingdom, one half of a law firm with his half-brother. When his brother mysteriously vanishes at sea and is presumed dead, he's left to pick up the pieces of their legal practice and unravel the mystery of his apparent suicide. Unfortunately, he doesn't get to spend much time on the overarching mystery because he's sidetracked in each episode by the mystery of the week.
Turns out his quaint neighborhood is populated with eccentric, quirky folk who would never thrive in a big city, but make for time-consuming clients. In that respect, it's similar to fellow UK contemporary Doc Martin, as they both get plenty of mileage out of exploring the weird denizens of their remote locations. However, where Doc Martin thrives and charms, Kingdom generally bores. Fry is by far the best thing about the show, as he imbues his character with a genial, big-hearted goodness that makes you want to see him succeed even when the poorly plotted stakes are so low. If only anyone else in the show was anywhere near his stratosphere. Instead, he's left to grin and go through the paces with precious little dramatic or comedic payoff.
The series ran from 2007-09 on ITV, but is only now getting a U.S. DVD release of series one. That series comprises six hour-long episodes spread across two DVDs. The sole bonus feature is a perfunctory behind the scenes documentary.
It should be noted that Fry remains exceptionally busy with other commitments in almost every conceivable media including writing, radio, tv hosting, videogame voiceovers, and film, and is teaming up again with Laurie in the near future. In short, this series is just a blip on his exceptionally lengthy CV, and while it likely won't win him many new fans, it also runs no risk of diminishing his considerable ongoing success.