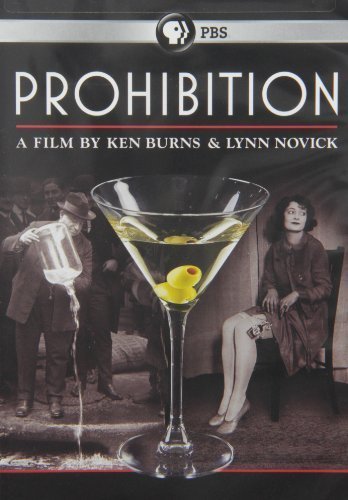 It is a great big week for Blu-ray releases, but I've got to give the edge to a regular DVD release from Ken Burns because one can never really go wrong with a Ken Burns series. Prohibition is a three-part, six-hour documentary about the 18th Amendment – what brought it on, the consequences it created, and its ultimate repeal. The three-disc set includes interviews and bonus scenes not seen in the television airing, plus original music by Wynton Marsalis.
Also coming out this week that sounds interesting to me:
Bored to Death, Season 2: I haven't watched an episode of this HBO series but its been on my list of things to see since it came out.
In Treatment, Season 3: I'm in the middle of the first season of this excellent HBO series about a therapist with enough problems of his own, but I've seen enough to know I want to watch every last episode they ever produce.
The Lion King: 2-Disc Diamond Editon (Blu-ray): One of my all-time favorite Disney movies gets the big Blu-ray treatment with deleted and extended scenes and a memoir by Don Hahn.
Beauty and the Beast (Blu-ray): Another great Disney movie from my teenage years. They've released this one in about every format imaginable – Blu-ray 3-D, Blu-ray, DVD, and digital copy, plus lots of bonus material all around.