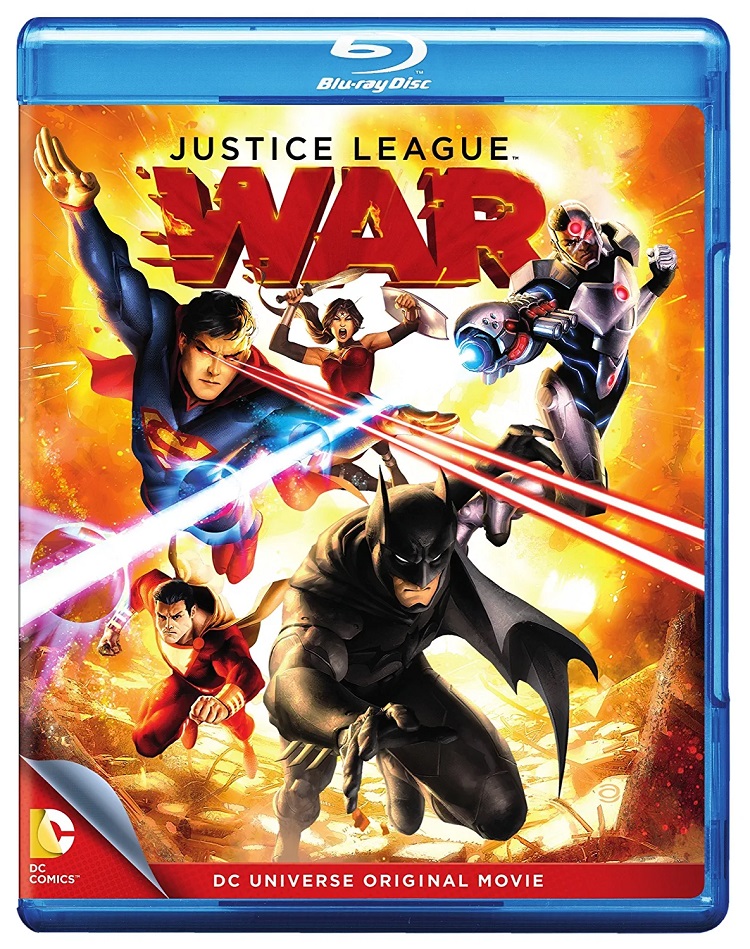 A few years ago, DC Comics rebooted their entire superhero line under the audacious New 52 plan, throwing out decades of comic-book history in favor of fresh takes on their legendary characters. No simple renumbering stunt, the plan resulted in characters being taken back to their origins, meeting their allies and foes for the first time. Justice League was the most high-profile book in the launch due to DC's heaviest hitters at the helm: Chief Creative Officer Geoff Johns writing and Co-Publisher Jim Lee on pencils. Now the first arc of their Justice League relaunch has been turned into the latest DC Universe animated film.
There's one immediately obvious change between page and screen, namely the team roster. Where the book had Aquaman, the film subs in Shazam instead. It's largely inconsequential, but signifies director Jay Oliva's intent to use the source material as a guide rather than a bible. Elsewhere, Wonder Woman comes off as a bit more naïve than the fierce warrior princess in the comics, particularly in an unnecessary scene about discovering ice cream. The core characterizations are mostly in place though, which we learn throughout the introductory half hour of the film.
That introductory nature is a flaw of the production, as we have to watch the heroes meet each other, learn about each other's abilities, and enter into an uneasy alliance even though we all know the characters and their inevitable affiliation. The largest introductory time is spent on the least interesting character Cyborg, just like in the book, furthering DC's stubborn and futile attempt to make him a top-tier character. It is fun to see the new character designs and costumes though, which vary even from Jim Lee's revamped comic-book designs.
The other major flaw is team nature of the project. With seven independent superheroes and baddie Darkseid, nobody gets much screen time or character development, so we're basically left with a straightforward action film about a team forming to save Earth from intergalactic doom. There are far more interesting narratives in the DC universe, but fans who just want to put their brains on pause to watch Earth's mightiest heroes beat stuff up will be right at home here.
Blu-ray is the way to go for maximum enjoyment of the fast-paced action, as the HD presentation exhibits no noticeable artifacting in even the most hectic of scenes. The Blu-ray also features a huge and worthwhile assortment of bonus features, headlined by my favorite: an in-depth look at the life and career of superstar artist Jim Lee. Elsewhere, Lee and Oliva discuss the changes between page and screen while watching scenes from the film, and in another lengthy feature we're treated to a detailed look at the art progress from animatic to pencil test. As usual with these films, there's also an exclusive sneak peek at the next project on-deck: Son of Batman. Finally, to eat up the rest of the disc's capacity, there are four seemingly random full-length episodes included from a variety of DC/WB animated series.