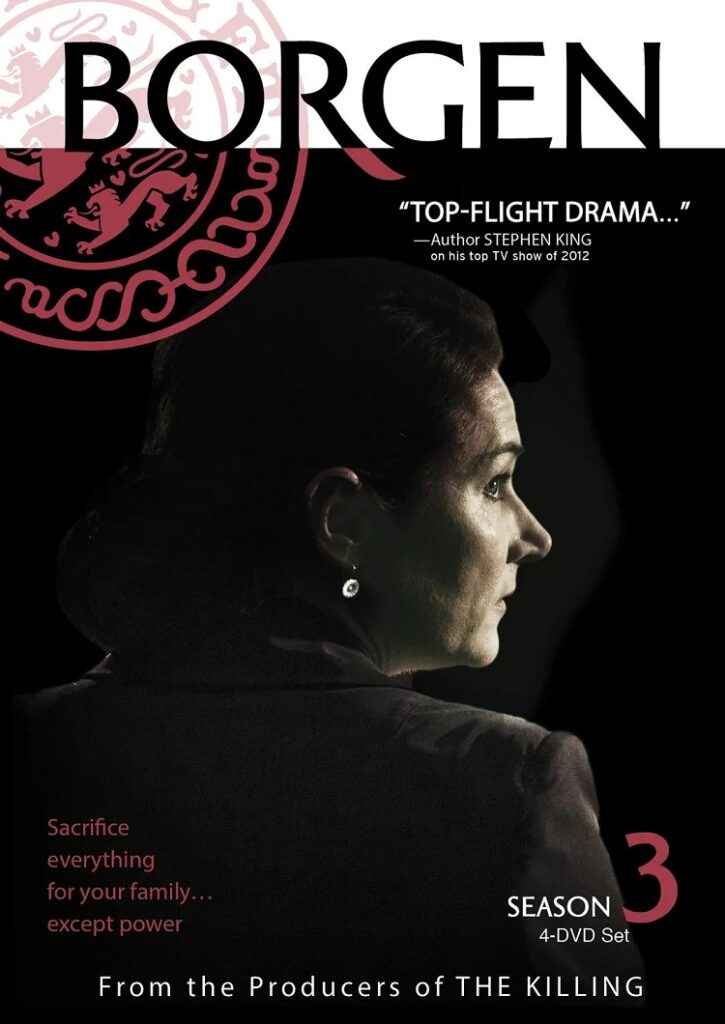 When we last saw feisty Danish Prime Minister Birgitte Nyborg (the stellar Sidse Babett Knudsen), she was calling for a general election for Prime Minister, seemingly signifying the end of her political career and the series. Flash forward two years in both real and series time, and she's back, but not the same as before. As expected, she's no longer PM, no longer involved in Danish politics, but also no less opinionated or driven.
As a civilian, she's taken up with a dashing British businessman and is enjoying domestic life, but soon yearns for a return to the political arena, leading to some soul-searching as she tries to determine what role she can play. Upon making a play for a seat in the cabinet of the current Moderate party, she's rebuffed by their leader who has his own designs on a run for Prime Minister and fears being overshadowed by her legend. This helps her to realize that her beliefs are no longer fully aligned with the Moderates, and sets her on the path of establishing her own new party from scratch with the assistance of misfit affiliates from various other political parties. That new party idea rejuvenates the entire series and makes for an exciting final stretch of episodes as we see just how far she can take her bold idea.
Meanwhile, her old nemesis in the press, attractive news anchor Katrine Fonsmark (Birgitte Hjort Sorensen), is growing increasingly dissatisfied with her media role and leaps at the chance to become Nyborg's new spin doctor, taking the place of Kasper Juul (Pilou Asbaek), who also happens to be Fonsmark's baby daddy and estranged boyfriend. The previously second-billed Asbaek is relegated to a small supporting role in this season, presumably due to his conflicting work on the final season of The Borgias. That's a big loss, but Sorensen is more than up to the task of a bit more screen time and adds a nice girl power vibe to the two women working together to form the new political party.
The political arena is where this series has always been the most interesting, but unfortunately the show continues to veer into romantic relationship drivel as well, headlined by the entirely unnecessary focus on the office affair of Fonsmark's old boss, tv news producer Torben Friis (Soren Malling). That entire subplot is worthless and wastes a good hour of what could have been used for more time with Nyborg and her New Democratic party. With only 10 episodes in the season, there's no apparent justification for the romantic sidetrack.
The performances and production quality are fine all around, and further the legacy of this standout series that single-handedly put Danish TV on the radar of U.S. viewers. It's bittersweet knowing that it's really the end this time, but that ending is fully satisfying and a great summation of all that led up to that final point.
The DVD box set includes all 10 hour-long episodes spread across four discs but contains no bonus features.