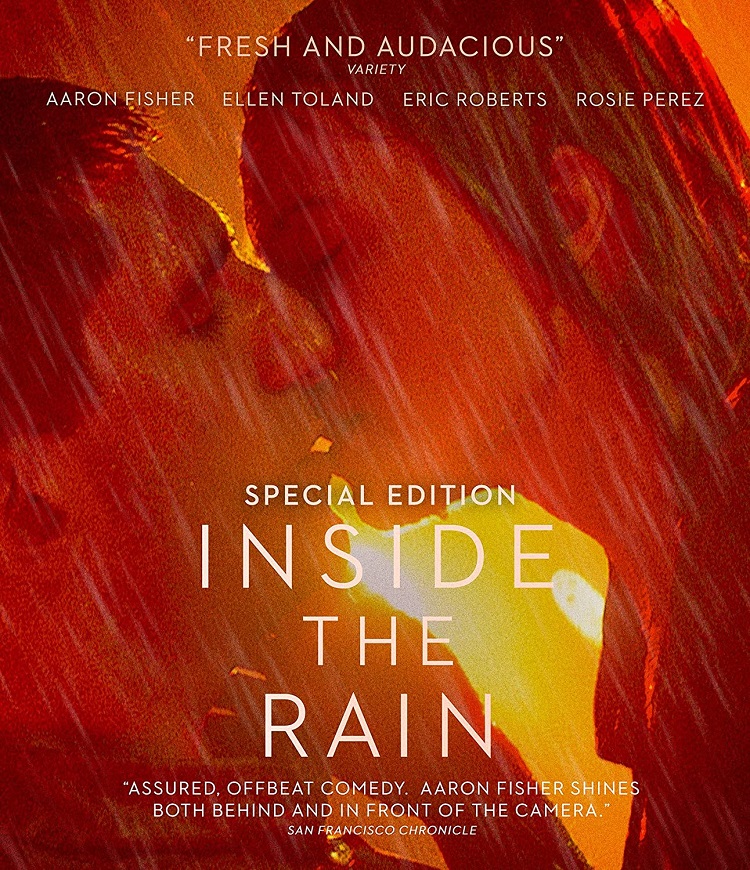 Rosie Perez has been having a slight career resurgence, having recently stole the show in Birds of Prey and being a highlight in the misguided The Last Thing He Wanted. As part of her scene-stealing continuation, she does that as a flustered psychologist in the indie dramedy Inside the Rain, becoming one of its biggest selling points in the process.
Inside the Rain is about a mentally ill college student named Ben Glass (Aaron Fisher) who has it all: ADHD, OCD, BPD, and Bipolar disorder. Similar to how Ben is juggling a lot, the story seems to be doing just that as it attempts to compress various facets of the mental health struggle within a short 90-minute picture. As it follows Ben's attempt to make a movie to capture the event leading to his possible expulsion from college, Inside the Rain tackles conflicts such as how people with mental health problems are sometimes misunderstood. Ben may seem difficult and be socially awkward. However, his frustration stems from people being unable to understand the nature of his condition.
The feeling of being misunderstood or misunderstanding one's feelings about you is something that Inside the Rain captures quite accurately. Especially during a scene where Ben is asked to leave a colleague's dorm room after they consummate. Even if his colleague doesn't mean to make him feel that way, him being told to leave makes him suddenly wonder if he's viewed as unwanted. Although my experience with mental health isn't as severe as Ben's, seeing that moment where Ben fears that he's unloved or unwanted brought back a similar paranoid feeling I sometimes get.
That small scene is also well-captured by the acting from Aaron Fisher who serves as the writer and director as well. As an actor, Fisher expertly plays Ben as a man yearning for affection and understanding even if his petulance and delusions of grandeur get in the way of such. As a filmmaker, he fares best when exploring small, intimate moments like the aforementioned sex scene since they help ground the picture in realism and contradict the story's scattered narrative.
With that being said, Fisher's scenes with Rosie Perez are also some of the film's best. As previously mentioned, Perez is a major standout thanks to her wry humor and no-nonsense attempt at making Ben come to his senses. Meanwhile, Paul Schulze and Catherine Curtin are in similar fine form as Ben's parents who offer unconditional love even if caring for him feels like a Herculean task. On the flip side, Ellen Toland is a source of light and understanding as Emma, a sex worker who Ben casts as the female lead in his movie.
In the end, Inside the Rain mostly succeeds thanks to its empathetic message for those who struggle with mental health and of course, Rosie Perez. Even if it won't accurately portray the general difficulty of illnesses like depression or bipolar disorder because everyone's experience with those conditions is different, it still has its heart in the right place and makes people who deal with those conditions feel seen and understood.