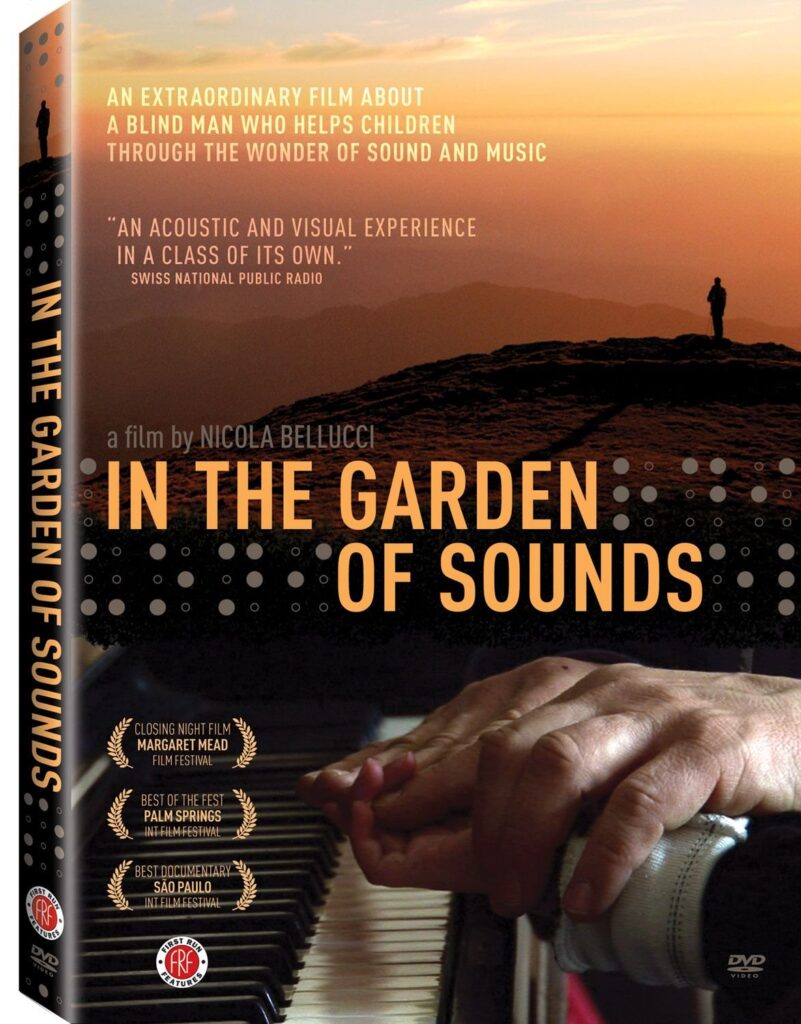 Wolfgang Fasser went blind in his early 20s, the victim of a rare genetic disease. "Victim" may be the wrong term though, as he treated the malady as nothing more than an inconvenience and refused to be limited by his reduced capacities. Rather than retreating into a life of solitude, he eventually opened a practice dedicated to helping developmentally challenged children connect with the world through music. His unconventional aural therapy may sound hokey, but is revealed to be extremely effective through this transcendent documentary.
The film has no narration, descriptive text, or emotive soundtrack, instead allowing Fasser and his actions to tell his remarkable story. It's a refreshing and decidedly non-American approach that allows viewers to form their own opinions rather than be led to them by an overbearing filmmaker. Nicola Bellucci's low-key direction is an ideal match for the extremely down-to-earth Fasser, giving Fasser's personal time and sessions with students room to breathe.
Among the students are a high-schooler named Jenny, always upbeat and smiling in spite of her obvious physical insufficiencies, along with a severely autistic mountain of a young man who seems poised to launch into violence at any moment but gradually shows his deep affection for Fasser, and a very young and deformed girl who exhibited no recognition of or response to the world around her until she experienced Fasser's aural therapy. Bellucci tracks their progress as they continue their sessions with Fasser, and interviews the thankful parents as further validation of Fasser's exceptional work.
When he's not helping students, Fasser is filmed walking around his neighborhood and the Swiss countryside, at first with his aging guide dog but later on his own after the loyal dog's death. He's greeted with great affection by shopkeepers throughout the village and navigates quite well, although a scene of him blithely crossing the street warns of potential disaster at any time in the future. The exterior scenes help to paint a more complete picture of Fasser as a capable man rather than just a committed teacher, and also offer a welcome glimpse of his charming Swiss surroundings. The improvement of his students may provide a narrative arc to the piece, but Fasser's fascinating life holds it all together.
The DVD bonus features include various footage cut from the final film, offering more opportunity to experience Fasser's genial presence and extraordinary accomplishments.