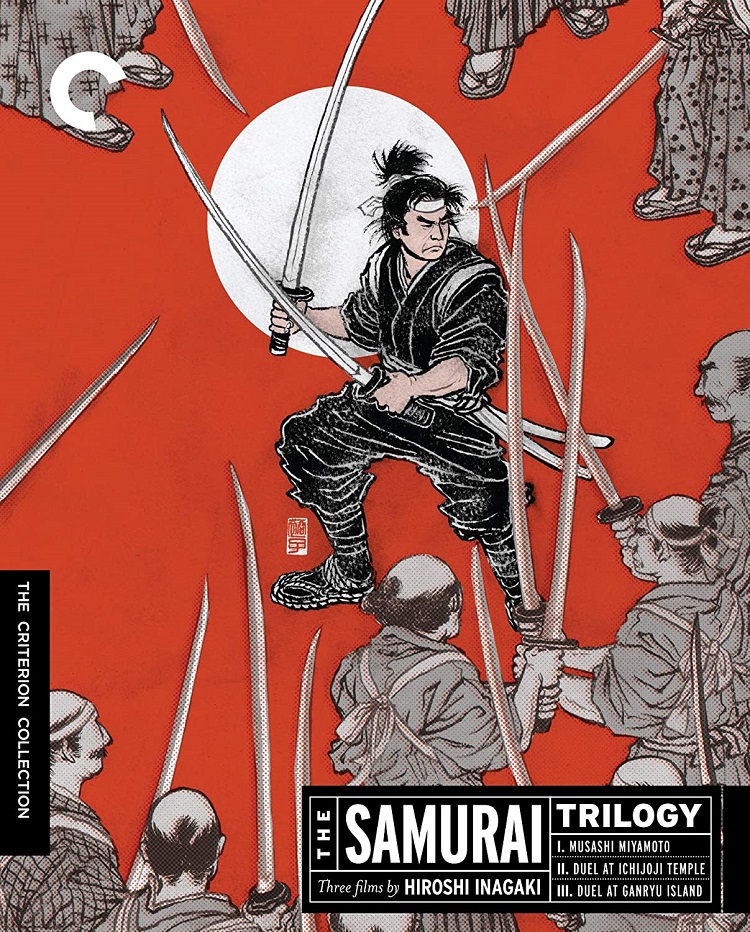 Sometimes when I look at the new releases one blaring question comes straight to my mind: why haven't I watched this movie before? Sometimes there are films that are so highly rated, so obviously classic, so high on my list of things to watch that I'm completely surprised I've never actually sat down with them. This week it is The Samurai Trilogy. I freaking love me some samurai and Toshiro Mifune is one of my all-time favorite actors. I even own some Chinese bootlegs of the films yet I've never managed to sit myself down and watch them.
Based on a novel that is often called Japan's Gone with the Wind, The Samurai Trilogy fictionalizes the life of legendary swordsman Musashi Miyamoto. In three films – 1954's Oscar-winning Musashi Miyamoto, 1955's Duel at Ichijoji Temple, and 1956's Duel at Ganryu Island – the epic traces the man's life from unruly youth to enlightened warrior. They are supposed to be incredible and they are now my pick of the week.
Extras include: a new high-definition digital restorations of all three films, new interviews with translator and historian William Scott Wilson, trailers, a new English subtitle translations plus a booklet featuring essays by film historian Stephen Prince and Wilson.
Also out this week that looks interesting to me:
Oranges and Sunshine: Honestly, I haven't heard anything review-wise about Ken Loach-directed film about abused children, but his reputation is a good one and Emily Watson and Hugo Weaving always get my attention as well.
The Artist: This modern silent film got a lot of critical buzz and won some Oscars, so it must be worth checking out.
The 39 Steps (Criterion Blu-ray): You pretty much can't go wrong with Alfred Hitchcock and this is considered to be his first great romantic thriller. Extras include a new high-def restoration, audio commentary by Hitchock scholar Marian Keane, a documentary on the directory, original footage from a 1966 interview with Hitchcock, the complete broadcast of the 1937 radio adaptation, a visual essay on Hitchcock, excerpts from Francois Truffaut's interview with Hitchcock, original production drawings, and an essay by critic David Cairns.
Pink Floyd: The Story of Wish You Were Here: A documentary about the making of this classic album.