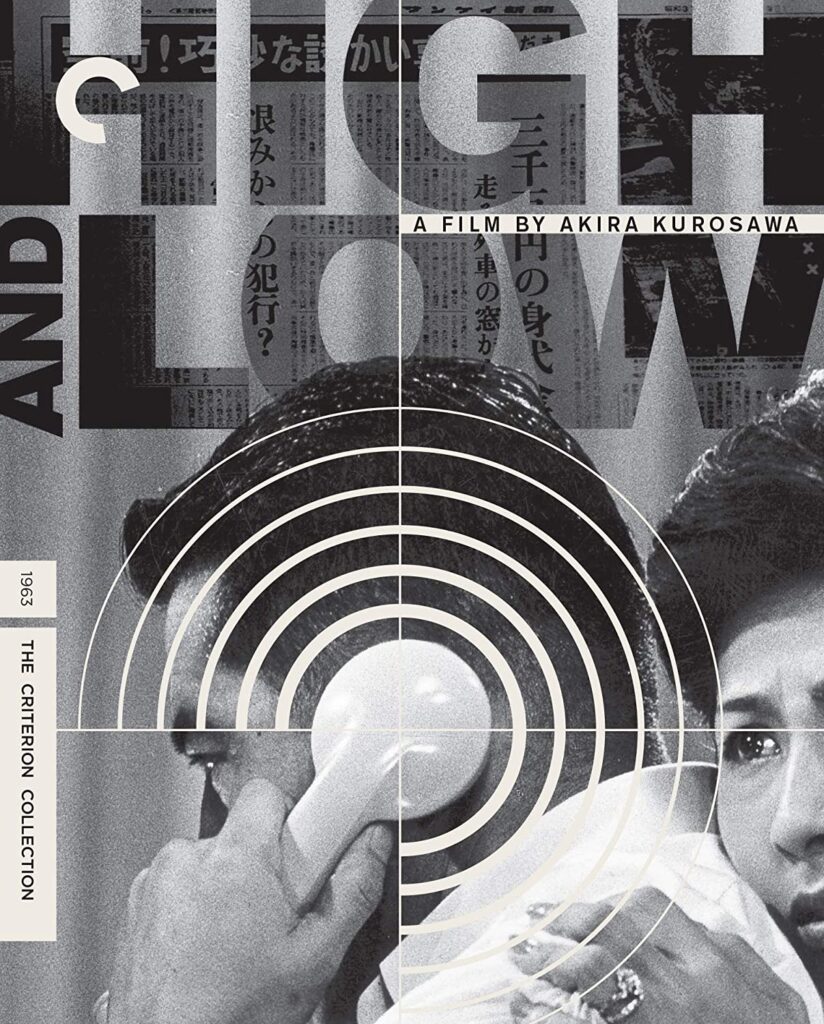 Master director Akira Kurosawa and his acting muse Toshiro Mifune teamed up once again for this kidnapping drama set in the modern times of its 1960s production, a departure from their most well-known period dramas Seven Samurai and Yojimbo. Mifune plays a wealthy businessman named Kingo Gondo, a captain of industry on the verge of the biggest business move of his career. He has been quietly amassing control of the major shoe company he works for, putting into place intricate financing that requires precise timing in order to pull off his coup without losing his riches. If it was a poker bet, he'd be all in. Unfortunately, at the height of his master stroke he is told that his son has been kidnapped, and the kidnapper demands an amount that will irreversibly derail Gondo's business scheme. Gondo quickly learns that his son is fine, and the mistaken kidnapper has instead grabbed the servant's nearly identical son, leaving Gondo in a quandary as he's forced to either go through with the ransom payment anyway or possibly condemn the boy to death.
Remarkably, the business plotting and ransom negotiations with an army of assisting police officers take place entirely in Gondo's flat, turning the first 45 minutes into a chamber drama with bit players circling in and out of Gondo's stationary orbit. It's only when Gondo decides to go through with the ransom that the action moves outside, first on a train ride to the ransom drop-off and later on a wild manhunt for the kidnapper that takes the cops all over the surrounding area. When Gondo gets a chance to confront the kidnapper face to face, he learns the arbitrary reason he was selected, making for some powerful social commentary as the business titan at the height of his career is laid low by the insignificant commoner.
The biggest noticeable improvement in the Criterion transfer is the high contrast of the image, with startingly dark blacks and pure whites that bring incredible definition to the film. Unfortunately, those whites are so white that they make the subtitles a bit hard to decipher at times, even with outlined borders on the letters. Aside from that minor downside, the picture has been meticulously cleaned to remove dirt and scratches, and the audio is a surprisingly robust and original 4-channel surround track presented in DTS-HD Master Audio on the Blu-ray. That surround isn't utilized much during the interior scenes, but adds to the range in the ransom and chase scenes.
The extras include an illuminating 37-minute documentary on the making of the film, a 1984 Japanese TV interview with Mifune where he discusses his body of work, as well as a recent interview with actor Tsutomu Yamazaki (the kidnapper).
High and Low is now available on Blu-ray and DVD. For more information and a clip, visit the Criterion website.