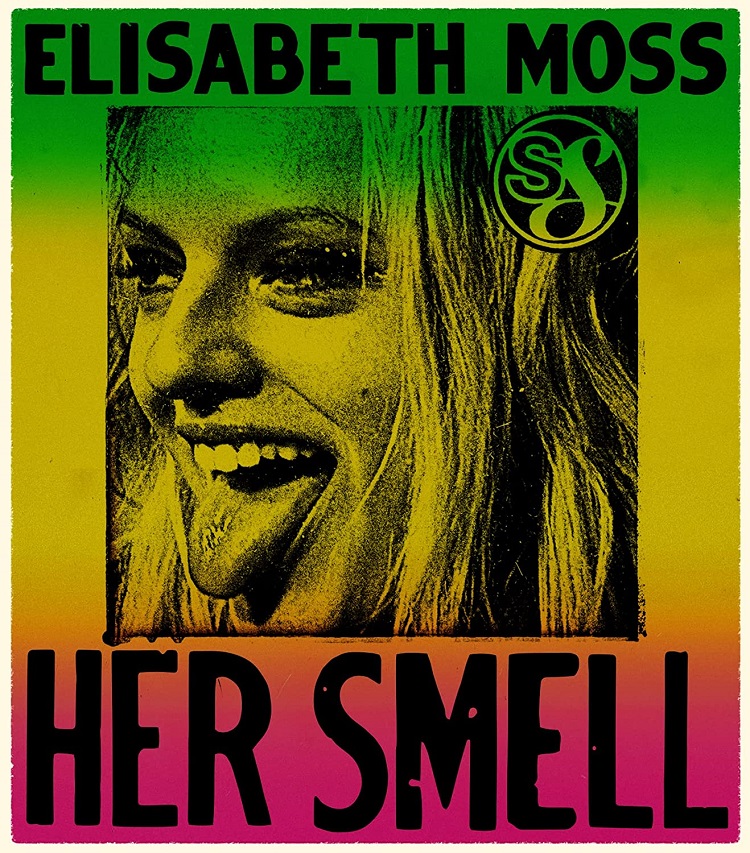 If there are performances from leading ladies this year more brazen and committed than Elisabeth Moss' in Her Smell, then it's going to be a Best Actress field for the ages. As a cruel and self-destructive rock star, Moss delivers a performance that provides shades of Gena Rowlands in A Woman Under the Influence. While the film as a whole is exemplary, it's Moss's performance that single handedly makes it one of the year's best.
Her Smell is essentially five short vignettes that make up a singular narrative. Initially, in the first few sequences, Becky is essentially presented as a Category 3 Hurricane. She's dangerous but not to the point where you can physically sense the danger. However, once her personal demons continue to take a toll on her, Becky becomes a Category 5.
She particularly turns into a Category 5 in the third sequence where she clearly has alienated everyone around her: her mother, her former manager, and her bandmates. The sequence is drenched in red with the lighting and even the wardrobe on some of the actors. It's likely a reflection of how Becky has 'bled' out the goodwill she's amassed from those close to her. Either that or an illustration of how it's Becky most hellish moment.
Moss could've easily overplayed Becky's crazed nature, giving a performance that borderlines on caricature. However, through the use of analytical facial expressions during her quietest acting moments, Moss is able to portray Becky as an actual human being and showcase the desperate vulnerability behind the damaged star persona.
With all that being said, credit should also go to Gayle Rankin and Agyness Deyn who play the two other members of Becky's band, Something She. Somehow, they manage to hold their own against Moss. Rankin is a source of neurotic, wry humor as the disillusioned Ali while Deyn plays guitarist Mari with sympathetic persistence. Even if Mari feels the effects of the storm Becky creates as she attempts to help her, she'll still try and pull through.
Ironically, for a film about a musician, the soundtrack isn't entirely something to rave about. Yet, there is one song that manages to stand out among the few original songs created for the picture. The song "Control" is introduced during the second to last sequence where Becky sort of sheds her stage persona and becomes Rebecca Adamczyk, her real-life alias. Someone who's quite shattered yet rather calm over her deprived mental state. In the lyrics for "Control," Rebecca sings about not really wanting to let go of her demons. Instead, as the title suggests, she just wants to seize control of them to not feel so weak.
Becky Something is a woman who's a whirlwind of emotion and contradiction. Yet, thanks to the marvelous efforts of Elisabeth Moss' performance, it's impossible to take your eyes off her. The film as a whole is well-executed even its structure might be too exhausting for some. However, Elisabeth Moss single handedly makes it from great to amazing. Start the Best Actress campaign.