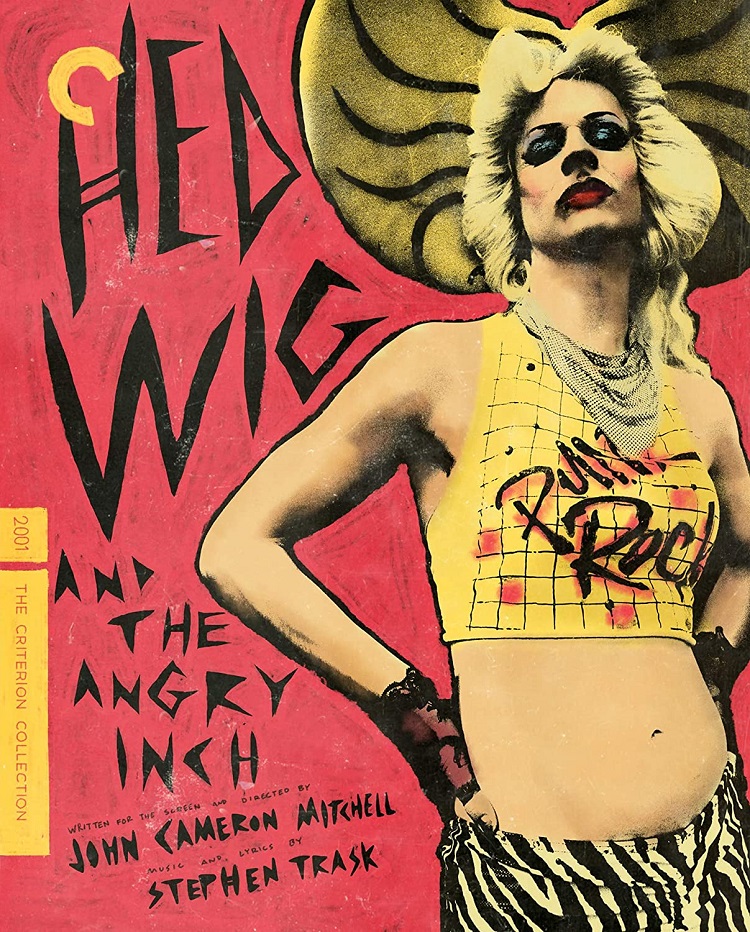 In 2001, writer, director, and star John Cameron-Mitchell and composer and lyricist Stephen Trask took their cutting-edge musical Hedwig and the Angry Inch and adapted it for the big screen. The musical which began its journey in the ballroom of New York's Jane Hotel is now a part of the Criterion Collection.
Hedwig and the Angry Inch is the story of Hedwig, who is born Hansel and raised as a boy in Berlin, Germany. After Hansel begins a romantic relationship with American, Sgt. Luther Robinson, Hansel starts to see a way to escape the confines of Eastern Germany. However in order to marry Luther and emigrate to the United States, Hansel undergoes a forced sex-reassignment surgery that goes terribly wrong. This trauma forever changes the trajectory of Hansel's life but gives birth to Hedwig. Hedwig and the Angry Inch is a musical that combines incredible performances, artful animation, wicked humor, and a gripping emotional story to tell the tale of this beautiful, misunderstood diva.
Hedwig and the Angry Inch explores ideas about gender and challenges concepts about norms, the patriarchy, and the gender binary. The story is about love, identity, and self-acceptance. This film is visually stunning and aesthetically engaging from start to finish. From the sets to the costumes, Hedwig is a visual meal that is easily devoured.
The Criterion Collection Edition includes the following special edition features:
New 4K digital restoration, supervised by director John Cameron Mitchell and cinematographer Frank G. DeMarco, with 5.1 surround DTS-HD Master Audio soundtrack on the Blu-ray
Audio commentary from 2001 featuring John Cameron Mitchell and Director of Photography Frank G. DeMarco
New conversation among members of the cast and crew
New conversation between composer and lyricist Stephen Trask and rock critic David Fricke about the soundtrack
Documentary from 2003 tracing the development of the project
An episode of Anatomy of a Scence which takes a close look at the film's Adam and Eve sequence
New programs exploring Hedwig's creation, look, and legacy through its memorabilia
Deleted scenes with commentary by Mitchell and DeMarco
Theatrical Trailer
A wonderfully illustrated book that features an essay by critic Stephanie Zacharek, portraits of Hedwig by photographer Mick Rock, illustrations by animator Emily Hubley, and excerpts from two texts that inspired the film: Plato's Symposium and The Gospel of Thomas
These special features are beautiful compliments to Hedwig and the Angry Inch. Fans will be excited to have hours of commentary and documentary to explore in this new edition. And the accompanying book is in itself a piece of art that deserves time to explore and engage.