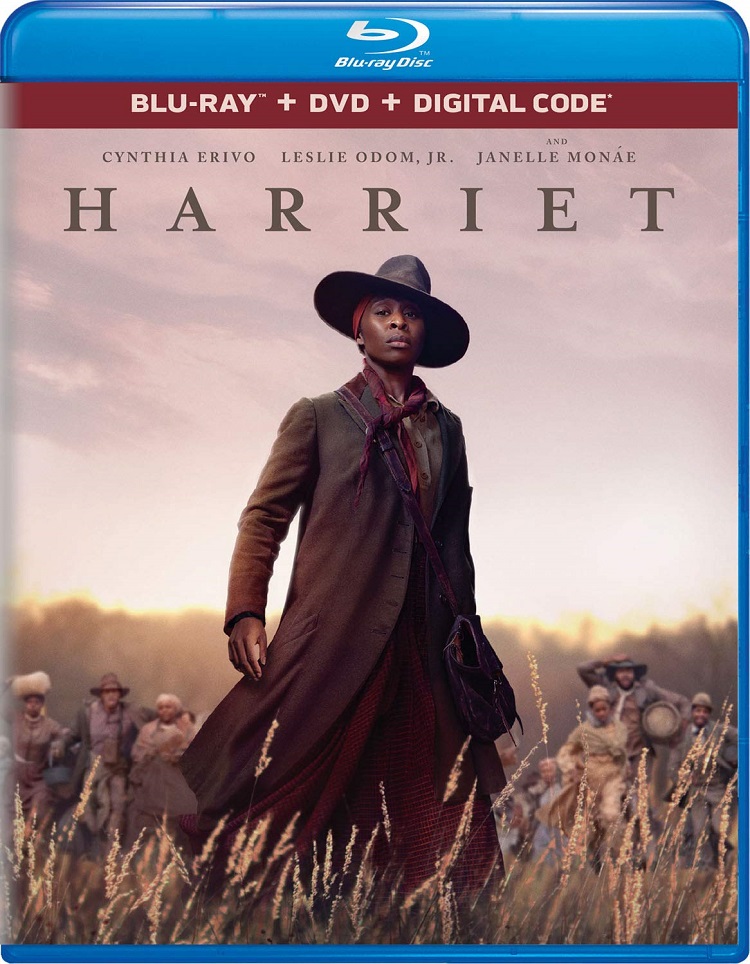 Ever since she won rapturous acclaim for her Tony-winning performance as Celie in the musical The Color Purple, Cynthia Erivo's film career has been on the rise. Just last year, she was a scene stealer in both Bad Times at the El Royale and Widows, capturing the steely, persistent nature of both characters even with just a glance. Given her camera-friendly presence, it's no wonder she was given an immediate starring vehicle. But while Harriet proves she can carry a film with little trouble, it still doesn't entirely come together.
Based on the life of abolitionist Harriet Tubman, Harriet follows her escape from slavery along with her involvement in the Underground Railroad, a movement dedicated to helping slaves be freed from their masters so they can escape to free states and Canada. Tubman being an instrumental component to the Underground Railroad led to her being deemed the "Moses" of her people. However, she also became a target for slave hunters. Gideon Brodess (Joe Alwyn), the son of her former master, serves as the picture's antagonist and becomes her most active pursuer.
Harriet also delves into the titular heroine's relationship with God and how she found him to be an influence in her fight for justice. Due to strong camerawork by John Toll, the story's religious elements prove to be a highlight. Toll's use of natural lighting often makes God feel omnipresent. Particularly, during the sequence where Tubman reaches the Pennsylvania border. As Tubman is standing in the fields and sticking out her hands, showing relief over her newfound freedom, the sun shines brightly on her. It's as if God is reminding Tubman that he's there and with her on her perilous journey.
As for the journey itself, it's written in a rather procedural manner. After Tubman joins the Underground Railroad and changes her name from "Minty," her slave name, to Harriet, the film becomes a practical montage of Tubman helping slaves escape which is necessary given the subject matter, yet it still ends up being rather drawn out. In addition, the way the characters are written has the screenplay at war with itself.
It admirably tries to cover different facets of the African-American experience during that time period. Besides depicting slave characters, it features free blacks like Marie Buchanon (Janelle Monae) and abolitionist William Still (Leslie Odom, Jr.) who haven't been subjected to slavery and bondage like Tubman has. Additionally, it shows black slave trackers who would betray their own kind to demonstrate how it wasn't just white slave owners who were oppressive. As for where the screenplay falters, though, the supporting characters are severely underwritten.
Janelle Monae and Leslie Odom, Jr. make the most of their scattered screen time while Joe Alwyn is saddled with a cliched evil slave owner character. As for Sugarland singer Jennifer Nettles, who plays Gideon Brodess' mother Eliza, she's wonderful in her small role even if her character is a similarly cliched hateful racist. In all fairness, it's the Erivo show throughout and she is a force of nature. Whether she's belting out politically charged monologues or singing her heart out, Erivo is a continuous source of emotion that keeps the picture going.
It's a shame that it took so long for a Harriet Tubman biopic to get made. It's also unfortunate how one that finally sees the light of day proves to be underwhelming. Thankfully, Cynthia Erivo holds it together while the story's spiritual elements allow slight hints of greatness. Director Kasi Lemmons makes an admirable attempt at bringing Tubman's story to the big screen and even makes it more cinematic than its "glorified TV movie" criticisms have suggested. It's just the muddled screenplay that drastically bogs it down.