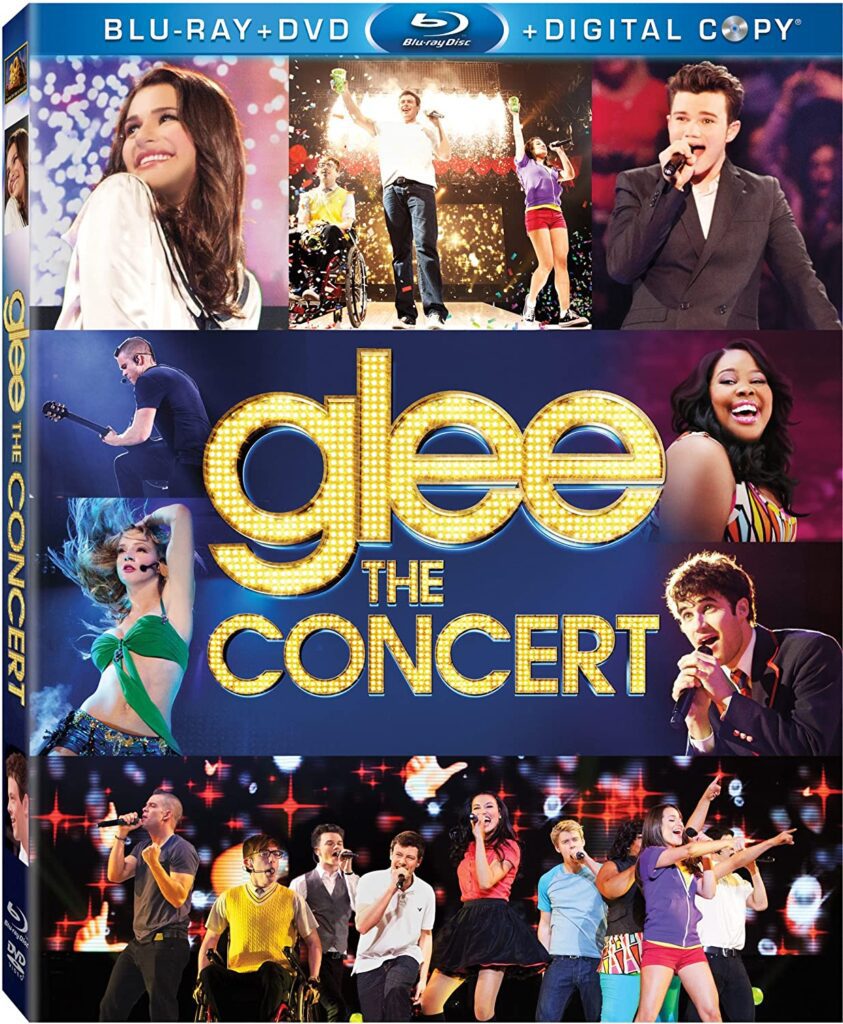 The Glee concert film captures a moment in time of a pop-culture phenomenon that had already started its slow march to obscurity by the time of its production. As such, it's really more a love letter to the show's dwindling fans than a viable mass-market charmer, and its middling box office receipts reflected that unfortunate fact. Still, the performances are spirited and fun for the most part, making for a mostly entertaining concert experience.
On the downside, the filmmakers chose to incorporate footage of fan segments in between the songs, so every time the show builds a bit of momentum it's derailed by a shift to a human-interest story most viewers won't care about. Among the fans featured are a dwarf cheerleader and a gay teen who both talk about how the show has impacted their lives, helping them to deal with adversity. That's all well and good, but I came to see a concert, not 60 Minutes.
The concert features live performances of some songs used in the TV show, as well as a few others. The kids stay in character rather than performing as themselves, so we get some role-appropriate banter between them both backstage and in concert as well as the glee club classroom as a recurring backdrop. All of the principal kids appear in the concert, but Matthew Morrison does not, and Jane Lynch is relegated to a bare-bones MC role, with her footage appearing only in the bonus features.
It quickly becomes apparent which of the kids have actual stage presence and charisma, and which are aided greatly by the cozy confines of a TV soundstage. Kevin McHale (Artie), Dianna Agron (Quinn), and Cory Montieth (Finn) don't have the goods, making their performances about as effective as any mere mortal at the local karaoke bar. Lea Michele (Rachel) and Amber Riley (Mercedes) predictably dominate with their soaring performances, but Naya Rivera (Santana) comes close to matching them. As for the dancers, Harry Shum Jr. (Mike) is okay, while Heather Morris (Brittany) blazes with a sizzling reprise of her Britney Spears number.
For a Blu-ray, the quality is on the poor side, with frequently grainy and pixelated image quality and not much in the way of audio channel separation. The bonus features include two performances axed from the film, a few extended performances, along with more behind the scenes footage. Glee: The Concert is now available on Blu-ray/DVD combo, DVD, 3D Blu-ray, and digital download.