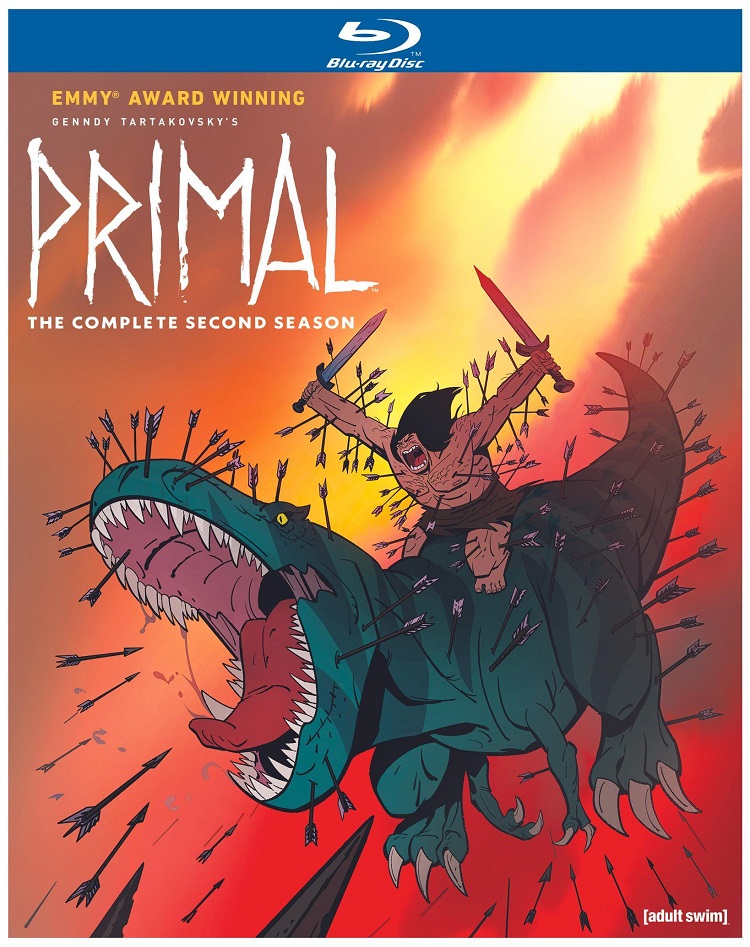 Eat, or be eaten! Kill, or be killed! Get in survival mode as Adult Swim's #1 prehistoric animated series, Genndy Tartakovsky's Primal: The Complete Second Season, arrives on Blu-ray and DVD on April 25, 2023. The critically acclaimed series from Cartoon Network Studios has won a total of 5 Emmy Awards including "Outstanding Animated Program." Binge all 10 episodes from the second season and go behind the scenes with an all-new featurette exclusive to this release.
Named "Best Animated TV Show of 2022" by Vulture, Genndy Tartakovsky's Primal follows the tale of a caveman at the dawn of evolution as he forms an unlikely friendship with an almost extinct dinosaur. In Season Two, Spear and Fang journey to a new world to rescue Mira from her captors only to find it is a place filled with savage brutality.
Genndy Tartakovsky's Primal: The Complete Second Season will be available on April 25, 2023 to purchase on Blu-ray Disc and DVD both online and in-store at major retailers. The series is also now available to purchase Digitally from Amazon Prime Video, AppleTV, Google Play, Vudu and more. 
SPECIAL FEATURES
Genndy Tartakovsky's Primal: Inside the Evolution (New Featurette) – Go Inside the Evolution of the Emmy award-winning show, with Genndy Tartakovsky and his team. They share their inspiration behind the second season and how a four-legged friend inspired one of the most beloved characters.