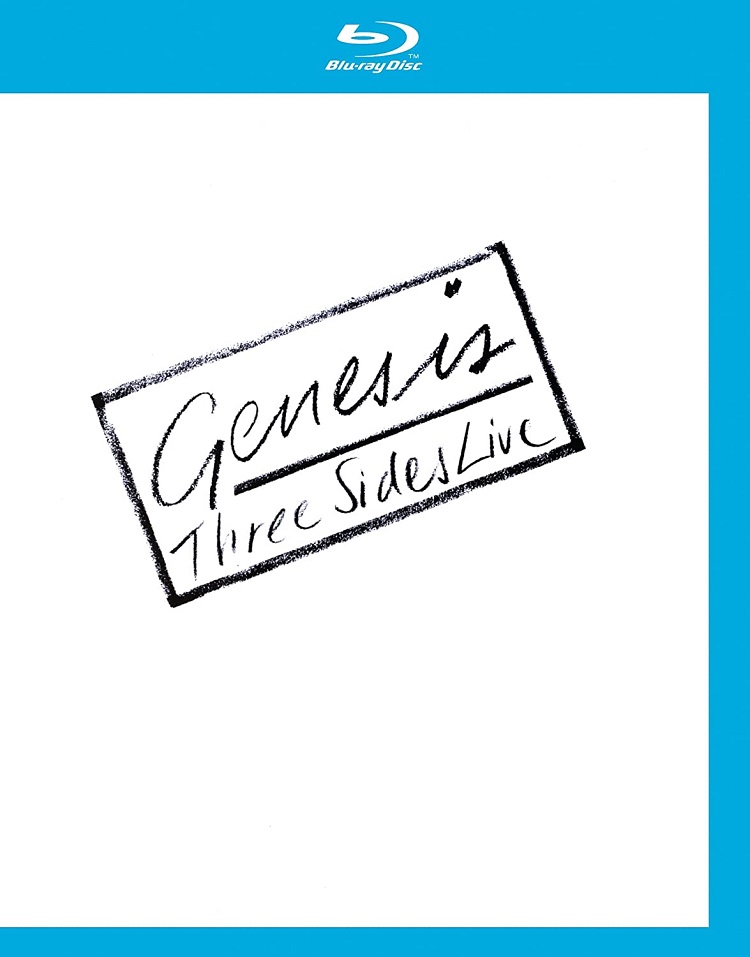 Available for the first time as a stand-alone DVD and on Blu-ray, Genesis: Three Sides Live was initially released on Betamax and VHS in 1982 as a companion piece to the live album of the same name. The film shows the band (vocals/drums Phil Collins, keyboards Tony Banks, guitar/bass Mike Rutherford with support from touring members guitar/bass Daryl Stuermer and drums Chester Thompson) on their 1981 North American tour promoting their eleventh album, Abacab.
The concert performances are taken from two New York shows, primarily from Nassau Coliseum, Long Island, on November 29, 1981 with two ("Me & Sarah Jane" and "Man On The Corner") from the smaller Savoy Theatre the night before. The bulk of the setlist, 10 out of the 12 songs, was taken from Duke and Abacab, albums that found the band at its most successful up to that time as they transitioned from progressive rock and became a more radio-friendly act with songs like "Misunderstanding" and "No Reply At All."
The band impresses throughout the film. Consummate musicians playing arrangements ranging from short, pop-rock songs to the extended progressive rock "In The Cage (Medley)" featuring songs from when Peter Gabriel and Steve Hackett was in the band. Although he did an admirable job taking over as lead vocalist, you can see his true passion as he races back to the drums to play along during the extended bridge on "Abacab". Both Rutherford and Banks each get time when they get to perform some lead runs.
Unfortunately, the songs don't always play in their entirety. The film also includes scenes of the band backstage and doing interviews. At a radio station in Philly, Collins took phone calls. One guy asked about Peter Gabriel ever coming back to the group, which Collins dismissed, but revealed he had been working on Gabriel's music.
Originally shot on 16 mm film, the video has been given a 1080i/MPEG-4 AVC encoded transfer displayed at an aspect ratio of 1.33:1. Colors look solid in bright scenes. Edges are a tad soft and depth is limited. During the concert, objects some times get swallowed into the darkness.
The audio is available as LPCM 2.0 and DTS-HD Master Audio 5.1 mix. The 5.1 offers a more expansive presentation and a stronger bottom end. Collins' vocals are always clear and are balanced well with the music.
In addition, the disc contains full-length versions (48 min) of "Behind the Lines", "Duchess", "Me & Sarah Jane", "Man on the Corner", and three songs that didn't appear in the Main feature: "One for the Vine", "Fountain of Salmacis", and "Follow You Follow Me".
"Turn It On Again":