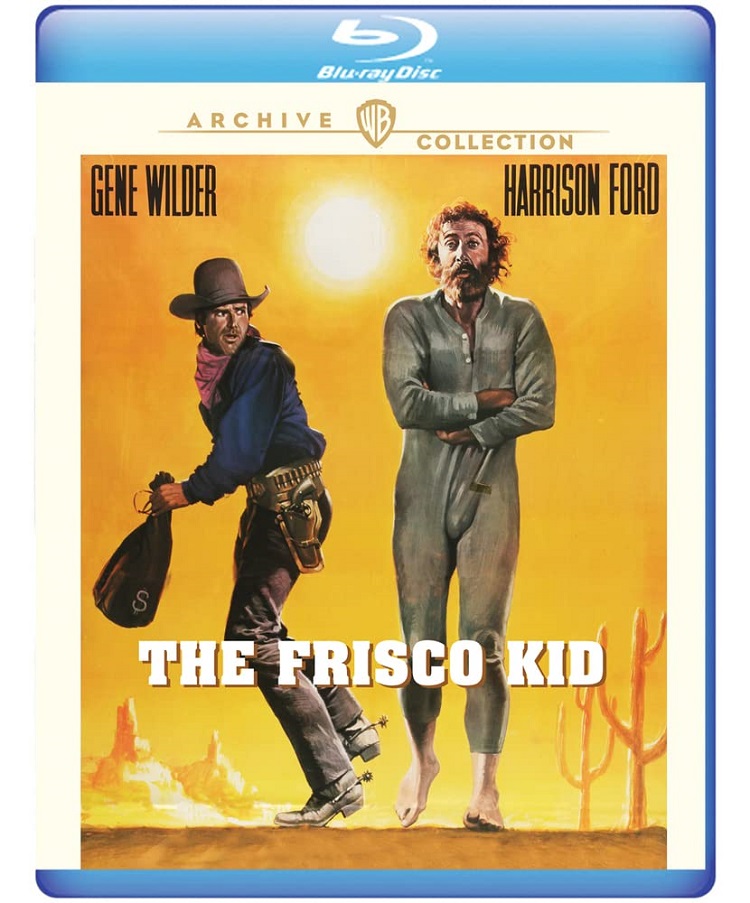 It would be too easy to pick my five favorite Gene Wilder films. It would include the favorites like Willy Wonka and Blazing Saddles and Young Frankenstein. I sat down and didn't want to write a quick tribute to this amazing man by listing films that most everyone has heard of and probably watched a hundred times. So I wanted to delve a little deeper into the filmography. Here's a few films that are worth taking another look at.
1. THE ADVENTURES OF SHERLOCK HOLMES' SMARTER BROTHER (1975) Gene wrote and directed this film also. Sigerson is younger than both Sherlock and Mycroft. This film combines the hilarious slapstick of Young Frankenstein with an extra literary level of allusions. Marty Feldman, Madeline Kahn, and Dom DeLuise give some superb performances. This classic is kind of lost among the Mel Brooks films. Find this one.
2. THE FRISCO KID (1979) It's very easy to see this Western Comedy with Harrison Ford as an attempt to capitalize on the popularity of the earlier Blazing Saddles. This is a mess of a movie in some ways. But I love it. There are scenes here that show off Gene's slapstick technique that follows in the footsteps of some of the silent-film classics. His chemistry with Harrison Ford has a heart that you don't see much outside of his films with Richard Pryor.
3. THE WORLD'S GREATEST LOVER (1977) Another excellent film that Gene wrote and directed in addition to starring. Carol Kane and Dom DeLuise round out this period piece that shows a love of film. Gene's known for the dreaming quality of Willy Wonka ("We are the music makers / We are the dreamers of dreams"). This character and movie are right out of that theme. Gene's a true romantic and it shines here. I wish I lived in the world that Gene sees in his head.
4. HAUNTED HONEYMOON (1986) Gilda Radner and Dom joined Gene in another film that he wrote and directed. The horror comedy is mostly comedy and very little horror. Mostly you watch this to enjoy the cast seeming like they are having the best time ever. The chemistry is awesome and that's the story of most Wilder films. What do they have in common? Gene. He uses actors he loves and creates an environment to bring out the best in his actors. There are some painfully unfunny moments here and part of that is how the 1980s differed from the 1970s. Even Mel Brooks had a hard time adapting.
5. SILVER STREAK (1976) This is on the list only because I'm surprised how few people have seen this film. It's Pryor and Wilder but it's held together by the very complimentary acting of Jill Clayburgh. There's a nod to all of the great adventure and spy films of the 1960s and 1970s and a knowledge of the Hitchcock films helps too. I don't know why this isn't still thought of as one of the best films of the decade.
Look at that list. For most actors that alone would make a superb list. For Gene Wilder, it's probably films #7-11 on his list. What I see is that the man was a timeless actor. He worked in multiple genres, he was obviously a lover of current and older movies, and he mixed genres in a way that few actors of any generation can figure out. He was an actor I sought out when I first got into the art of films. I still admire his work above many of his contemporaries. Gene, thank you for the imagination.