Previously on FTCH, we had some good Mountain Dew and some terrible Doritos. It was a week for peace, Pop-Tarts and some time in the Night Gallery. The upcoming week will prep for a long visit to Minnesota next week. I'll try to be prepped and have your weekly FTCH addiction ready to go on time next weekend. And remember, FTCH is rubber and you're glue.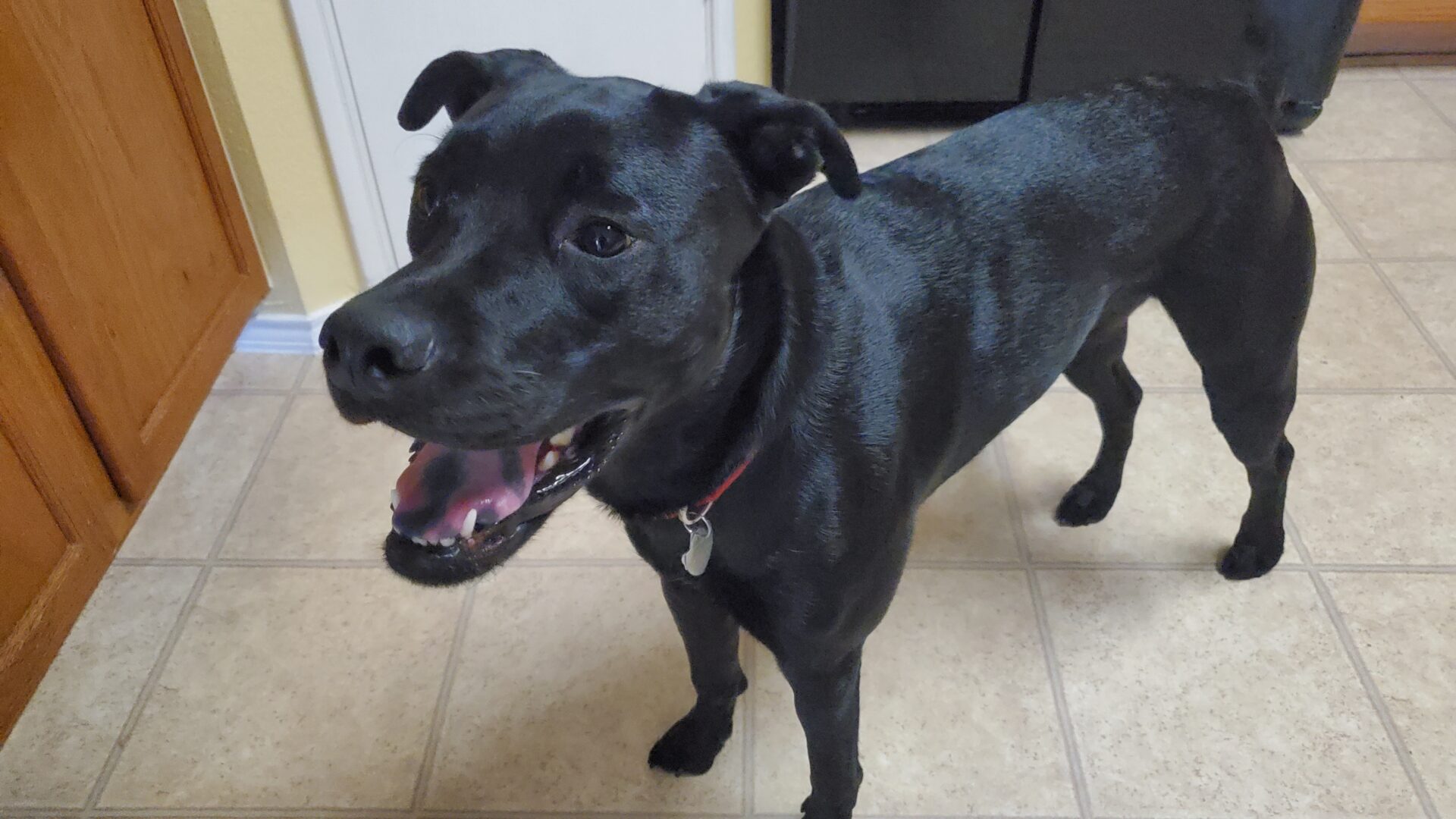 Pop Culture Ephemera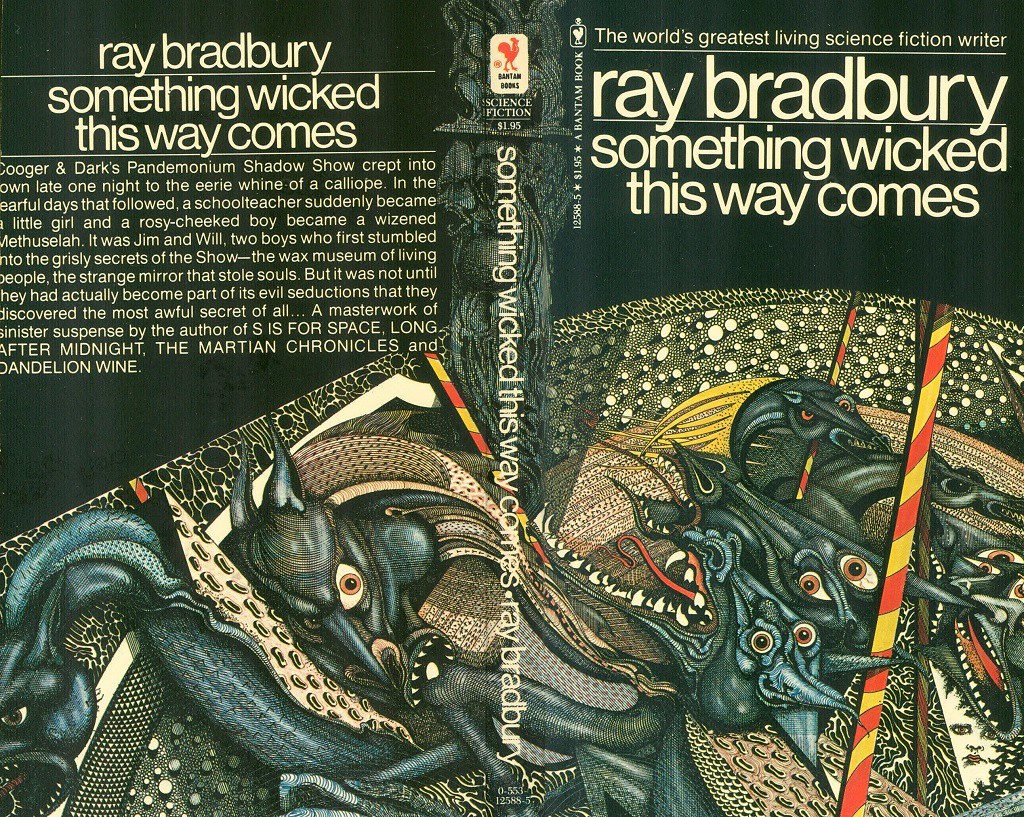 Ray Bradbury – Something Wicked This Way Comes (1962) (Simon & Schuster): "Is Death important? No. Everything that happens before death is what counts." – Ray Bradbury. I draw a rather crooked line in literature that goes from Mark Twain, sideswipes Charles Dickens, hits Ray Bradbur,y and connects up to Stephen King with a tangent across to Neil Gaiman. These authors understand how to write youthful characters and how to relate them to the experiences of adults. This is on the surface the story of William Halloway and Jim Nightshade, both 13, and the arrival on October 24th of a carnival in their Green Town, Illinois. The horror of the carnival led by Mr. Dark (The Illustrated Man) comes to town with promises of youth, dreams, and a second chance. Carnivals are great symbols of old people acting young and young folks being brave and mature. But the promise of the carnival comes with the price of the customer's soul here. In my youth, I read this story from the perspective of the boys. Reading it from the world of the adult, I think I understood more of the point of the story this time. The adults are tired and disappointed with their lives. They aren't as strong as parents are often portrayed. The father finding the right mindset of youth is much more accessible than the boys' adventure. The writing may not be to the liking of readers of current YA literature but it resonates like it didn't in my teens.
Mystery Science Theater 3000 – "Invasion USA (1952)" (S.6 E.2) (1994) This Mike Nelson episode starts with a wonderful short "A Date With Your Family" that covers family etiquette and might be the highlight of the episode. The film is a classic piece of 1950s propaganda about the Soviets dropping atomic bombs on us. I think this is the episode where I really feel that Mike isn't living in Joel's shadow. The segments including Crow riffing about Lois Lane are all top notch. Bonus forgotten reference to "Vince Coleman's revenge" referring to baseball player Vince Coleman throwing a firecracker at fans. Ouch moment – Servo: "This music is like a good Danny Elfman tune." Crow: "You mean it doesn't exist?" Servo: "Boom!".
The Hollies – "Long Cool Woman (In a Black Dress)" (1971) (from Distant Light) The album came out in 1971 but it wasn't a single released until 1972. Despite loving the song as long as I can remember, listening to it to include here, I realized that I only had a very surface understanding of the lyrics. In fact, I'm probably only at about 50% accuracy on the lyrics. I've run this song about six times today and I wouldn't necessarily think of it while making a list off the top of my head, but this has to be one of the most identifiable guitar riffs of the decade. Is it some story of a female FBI agent at a bar on an assignment? I don't even know. I love the Hollies but while this is a great song, this isn't typical of their best songs which are more lyrical.
Jinkies! Yes it's October and it's Scoobtober on HBOMax and the Cartoon Network. HBOMax is taking over from Boomerang as the main outlet of Scooby-Doo in the streaming world. October brings new episodes of the fun Scooby-Doo and Guess Who? and all of the episodes of one of my recent favorites in Be Cool, Scooby-Doo!, and a slew of the original animated movies have been added. In addition, Cartoon Network is airing 17 hours of Scooby shows and movies throughout the month. All of that is nice to talk about but mostly I just wanted to post the Scoobtober image below.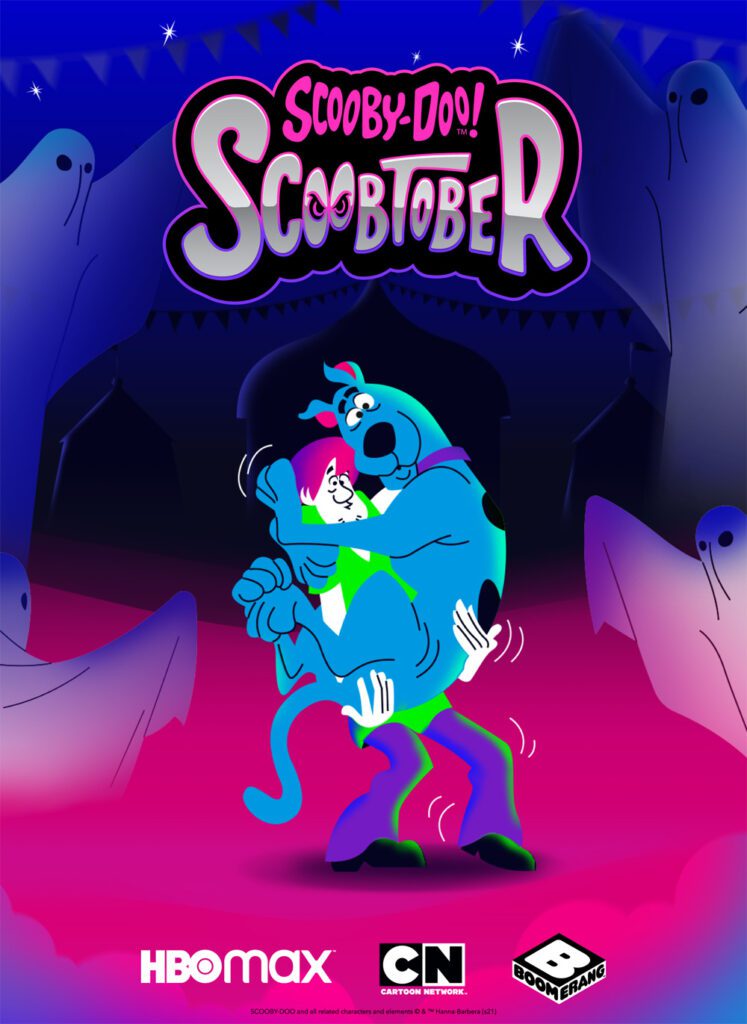 The House That Dripped Blood (Amicus) (1971): Last week I championed Night Gallery as an excellent example of the television horror anthology genre. This week I'm reminded that the horror anthology film genre was alive and thriving in Great Britain. Amicus was not just a British production company living in the shadow of Hammer Horror but a worthy studio in their own right. The production values are very similar. This anthology contains four stories written by Robert Bloch (Pyscho). The film takes four previously unrelated stories by Bloch and links them all through the investigation of a disappearance at a house and the revelation of other odd occurrences in the history of the house.

"Method For Murder": Denholm Elliott is great in this role of an author losing his mind as he tries to overcome some writer's block. It's a cleverly presented story with great production. There are elements here that King would pull into The Dark Half. A great start to the film.
"Waxworks": Peter Cushing lends to the feel that this could be a Hammer film. There's a melancholy to the horror elements of this story that deals with a lost love and jealousy.
"Sweets to the Sweet": Christopher Lee plays a bit against type as a father with a precocious daughter. The plot allows Lee to show off his acting skills as he fights against the people who are thinking he is to blame for some of his daughter's bad behavior. The horror angle of this story builds tension right up to the very last scene.
"The Cloak": Ingrid Pitt and Jon Pertwee star in this satire of the horror film business that bounces between humor and horror quite successfully. I was a bit thrown by the Pertwee casting when I'm so used to him as Doctor Who. The story is a full of references to classic horror films and Pertwee wins me over as a fill in for Vincent Price type characters. The real discovery here is Ingrid Pitt who is just lovely and seems to be having so much fun. And isn't the why we watch these films? This is a terrific Halloween season film.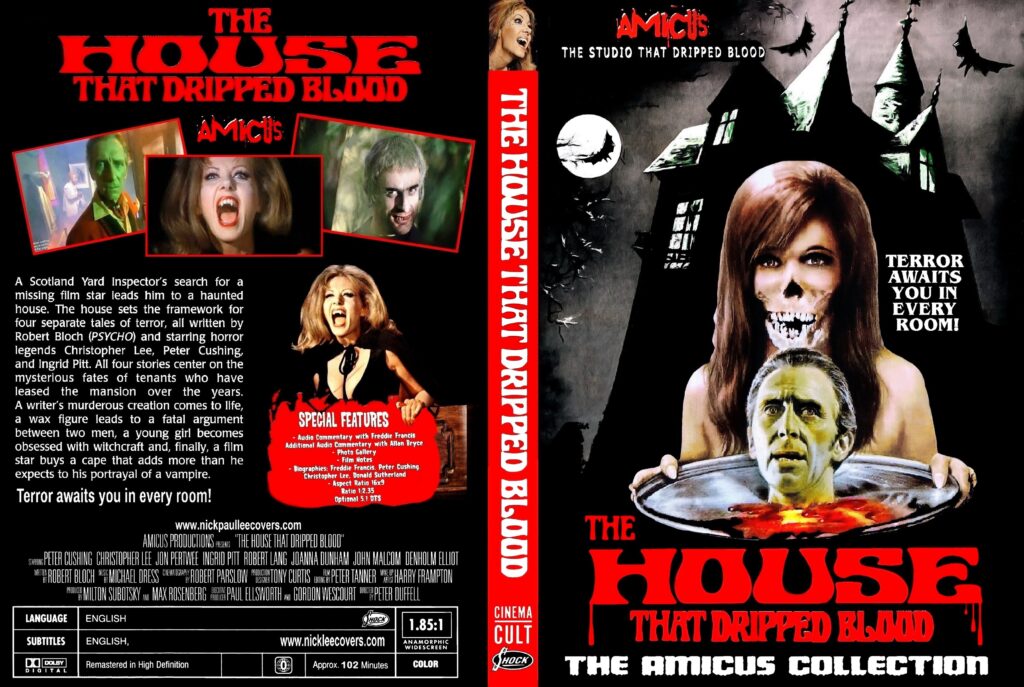 Best of the Rest
I'm not saying the FTCH is officially an influencer but I did complain about Lime Skittles not being in the current original Skittles packages and what happened this week? Yep. Lime Skittles are returning to the original mix. Gone since 2013, except for a brief reappearance in 2017, lime has kicked green apple back to the bench. I am expecting green apple to be traded to another Skittles franchise and show up in Darksides or lead a new team. But for now Team Lime can rejoice in our victory.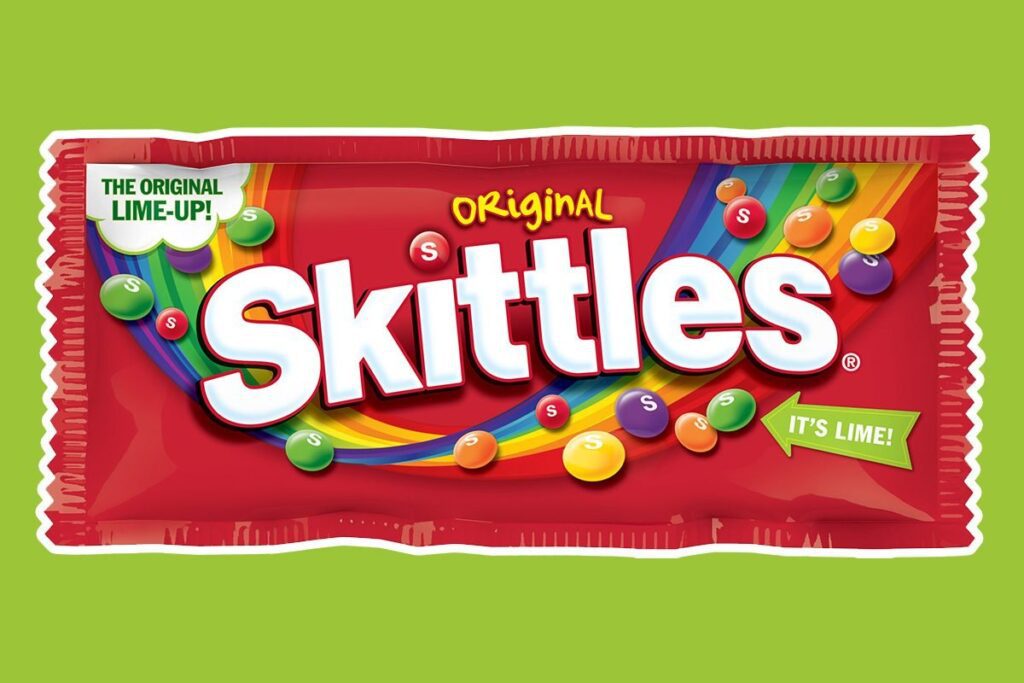 The second most exciting news of the week was the BepiColombo flyby of Mercury. The Europe-Japan combined project has returned a couple awesome photos of one of our least known planets and I'm excited for more. After a few more flybys, BepiColombo is supposed to enter orbit around Mercury in 2025.
It might only have been a garter snake, but it was a four foot snake that appeared on the Connecticut woman's dashboard while she was driving. Snakes inside the car are a more interesting issue. Are we to assume this snake opened the door and then closed it back again when it entered the car? A four foot snake doesn't just slither in while you are loading your groceries in the back seat. Then there's the disposal problem here. Once again, the snake was just tossed into the grass by the side of the road. Was it instructed to "never come back here damn again"? What great advice do the experts give to us here? If you see a snake in your car you should "keep an eye on it". I just don't even know what to say.
Sunday Morning Tuneage Flashback
On the Sunday Morning Tuneage of 5/14/2006, the month of May used to mean the end to seasons of a majority of shows and the start of a long, lean summer television season. I was lamenting the end of Malcolm in the Middle and That 70's Show. I was planning on watching one of the better History Channel shows ever – Decoding the Past "Opus Dei Unveiled". I never did invest the time to watch the episode until this week.

It's easy to forget how much The DaVinci Code put the Catholic Church and followers on the defensive. It's funny based upon today's concerns that the big problem among church members is that readers might mistake fiction for fact. The complaints of 'this is all just wacky conspiracy talk" feel like they've been turned on their head these days. The episode of pretty exhaustive and the portrayal of current members of Opus Dei is interesting. It's partially the way the narration is handled, the music and the choice of quotes that make this feel like the outlining of a Cult membership. It's an interesting episode, this series is usually informative, and reminds me how stories come and go. I never read The DaVinci Code but the mortification of the Church over this might make it worth reading too.
Flash From The Past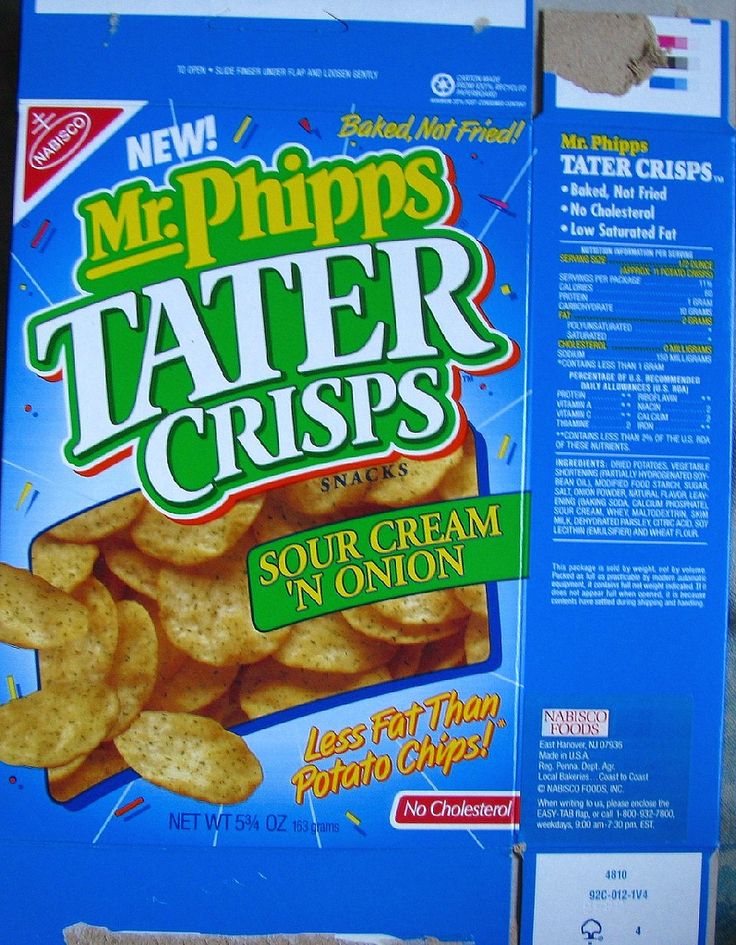 What the Hell Did I Put in My Mouth?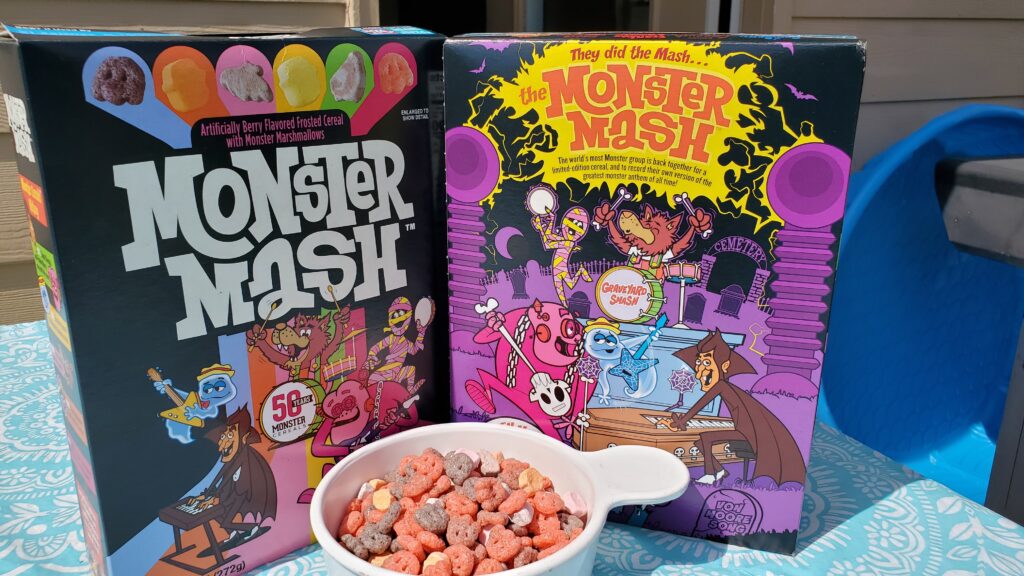 Monster Mash Cereal
The 50th Anniversary of the Monster Cereal franchise brings us the first truly new release since 1988. This feels pretty "Frankensteined" with what tastes like a cereal somewhat a combination of Boo Berry and Frankenberry with marshmallow bits from all of the monster cereals except Count Chocula. The overwhelming flavor is definitely the Boo Berry and the milk ends up a pretty flavorless strawberry color. It's not as awesome or as terrible as it could have been. It is probably only around for this year, so get it now to say you tried it. And link over to Spotify to hear their Halloween song that is well worth your time.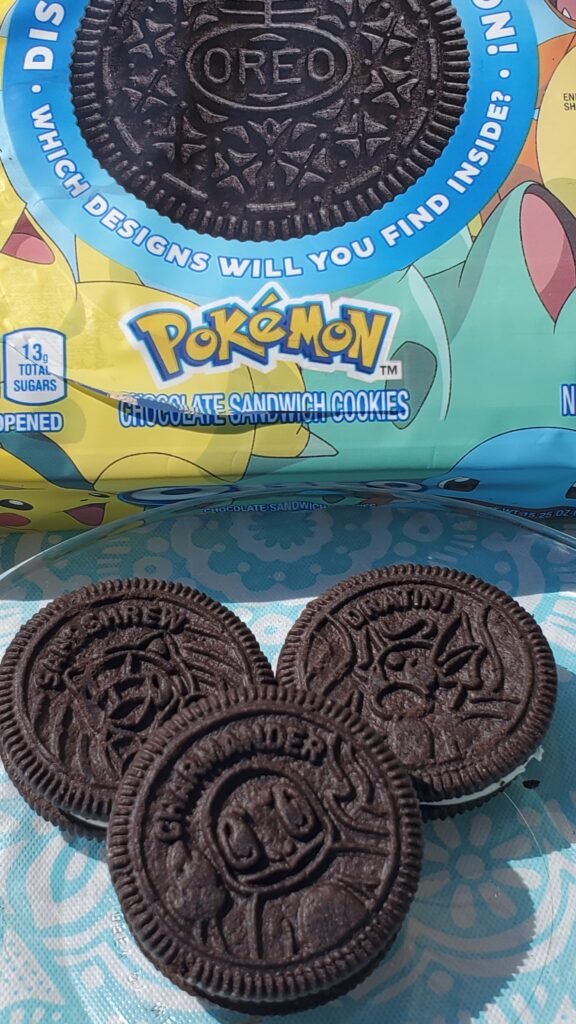 Oreo: Pokemon
Not a new flavor. Not a new concept. But I did get Charmander and later pulled a Mew and Pikachu from the box and ate them all. Ooops.
Days after eating the Mew is when the story of them going for thousands of dollars on eBay came through my news feed. So I'm still a poor FTCH but I enjoyed my thousand dollar chocolate sandwich cookie.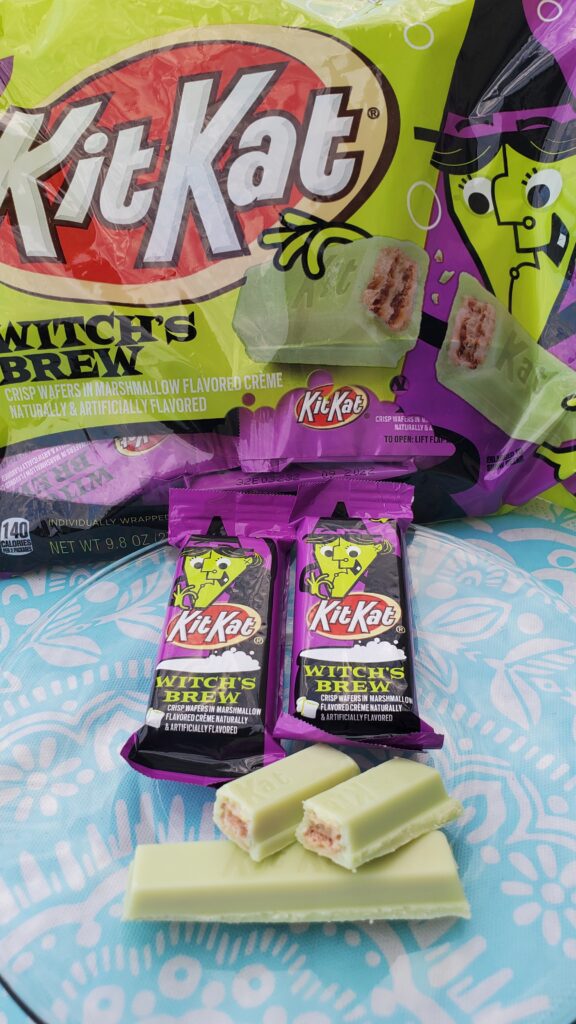 Kit Kat Witches Brew
These first came out last year but I didn't buy candy for Halloween last year. I'm not sure what marshmallows have in common with witches but that didn't interfere with my enjoyment of the bar. It's not traditional in any way. The green coloring is not appealing at all. The taste that hits you first is like a bite into a jet puffed marshmallow. Add the creme flavor of the chocolate covering and the crispness of the wafers, the final aftertaste is that of eating some Rice Krispies Treats. I love the witch on the cover and these are best eaten is small doses.

"I saw her heading to the table
Like a tall walking big black cat
When Charlie said, 'I hope that you're able boy
'Cause I'm telling you she knows where it's at.'" – The Hollies
Stay Hard.
sb