Pop Culture Ephemera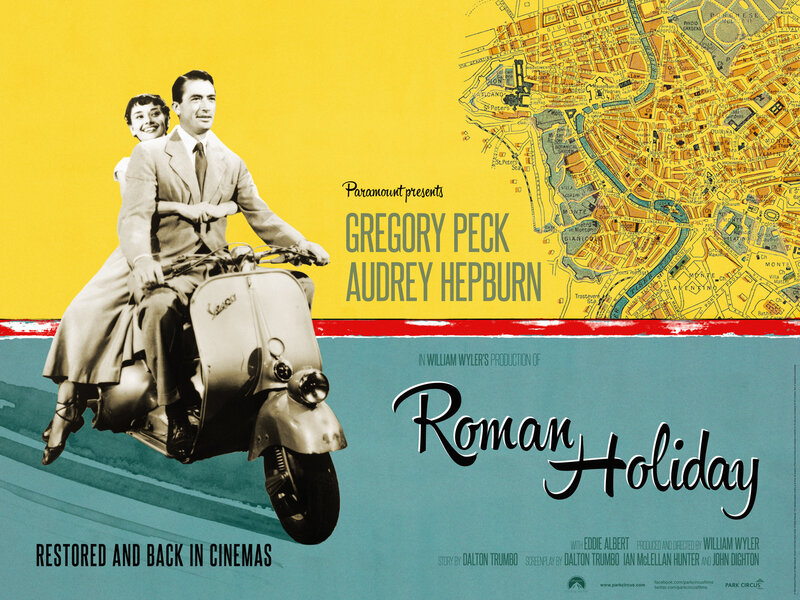 Roman Holiday (1953) (Directed by William Wyler): Princess Ann: "I don't know how to say goodbye. I can't think of any words." / Joe Bradley: "Don't try." This came to theaters just in time, as I hope to have Rome on my vacation plans this Summer. The reverse Cinderella story of Joe Bradley (37) (Gregory Peck) and Princess Ann (23) (Audrey Hepburn) is well written and expertly directed. The plot never bogs down. There's an excellent mix of drama, comedy, and scenic views of Rome. The movie revamps the romantic comedy with the impressive debut of Hepburn (which would win her a Best Actress Oscar). Gregory Peck and Eddie Albert (his photographer friend and comedic foil) are both in the shadow of Audrey who is in all but a couple scenes. It's hard to look away, even at Rome, when she's on the screen. There are only a few Hollywood stars that can captivate like her and it's hard not to leave thinking that love is always possible.
White Lotus – "Arrivals" (S.1 E.1) (HBO) (2021): "They just need to feel seen. Seen. They wanna be the only child. The special, chosen baby child of the hotel. And we are their mean mummies, denying them their Pineapple room." – Armond. It took me a couple years to get around to starting this series. I know it's something that I'll need a fuller picture before making many judgements. The first episode laid some groundwork for the tone and dramatic, dry comedy (the two girls reading Freud and Nietzsche tells us what we are going to hear from this Greek chorus). The cinematography is top notch, the soundtrack amazing, and the cast is a good mix of known and unknown actors. But as a alternative world Fantasy Island anthology, a tropical satire of the hotel setting genre, or a Neil Simon send-up, I can't tell what I'm watching. There's a delicious hint of a mystery in the first scene that throws a shadow over the episode but my commitment to the series is still wavering.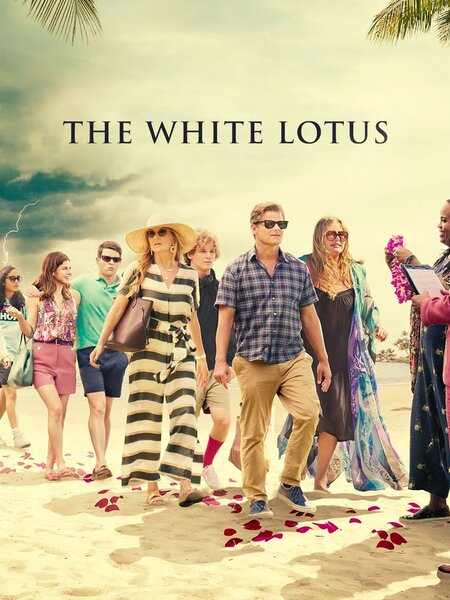 Ray Charles – "Rainy Night In Georgia" (1972) (from Through The Eyes of Love): "Seems I hear your voice callin' / 'It's alright.'" – Ray Charles. The song was written in 1967 by Tony Joe White and was a big #1 hit for Brook Benton in 1970 (R&B Charts). A couple years later, Ray Charles took what was at its heart a sparse song and filled it out to six minutes with his heartfelt vocals and lush instrumentation. What was essentially a country song became a soul ballad and then later in the decade turned back into a country favorite for artists like Conway Twitty. That's good writing. Because no matter what the genre, everyone knows what it feels like when the clouds darken our lives and it feels like the rain will never stop.
The Pale Blue Eye (2022) (Directed by Scott Cooper): "Endless night caught her then in its slurry. Shrouding all, but her pale blue eye." – Poe. The same director that brought us Crazy Heart (2009) and Antlers (2021) has found a way to incorporate elements of the mystery and horror genre into a beautiful film on Netflix. When I say "beautiful", I mean in the skill of the director and cinematographer. The film itself is grey and dark, and dread seems to hang over everything. Augustus Landor (Christian Bale) comes to investigate a murder of a cadet at the newly formed West Point Military Academy. He comes to be assisted by a young cadet named Edgar Allan Poe (Harry Melling). The cast is tremendous. Along with Melling doing a superb job, there is a creepy family of the Academy doctor including Gillian Anderson as his wife and Lucy Boynton as the character who will become the Lenore of Poe's writings. The detective leanings of the story are worthy of the man who is credited with inventing the detective story. The story holds interest until the last 15 minutes as the reveal sends the story to what ends up being an unsatisfying conclusion for me.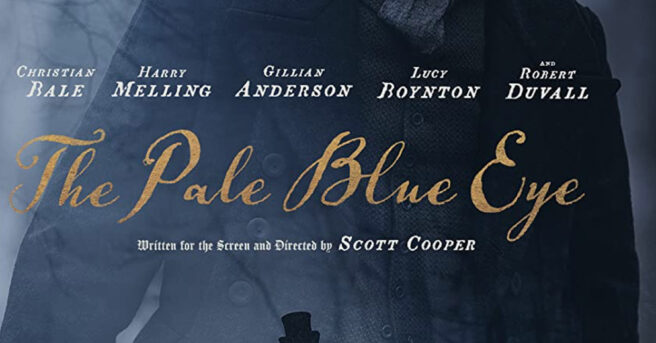 Turning Red (2022) (Directed by Edward Berger): "People have all kinds of sides to them. And some sides are messy." – Jin. This Pixar film is simply as delightful as any animated film I've seen in years. I didn't expect to love this coming-of-age story as much as I did. Domee Shi's direction might win this film an Animated Feature Oscar. Pixar's stories like Toy Story and even Brave or Coco have been nostalgic for the tween and teen years but often from the perspective of an adult or through the experiences of a male. This film deftly combines classic werewolf tropes with the hormonal challenges of being a young teen girl. "Some sides are messy," as her father says. It's the lessons of learning to balance those as we grow that's important. Mei and her squad are squarely part of a new generation, this Chinese Canadian mix of living in a temple and being a fan of 4*Town deftly illustrates this struggle and balance.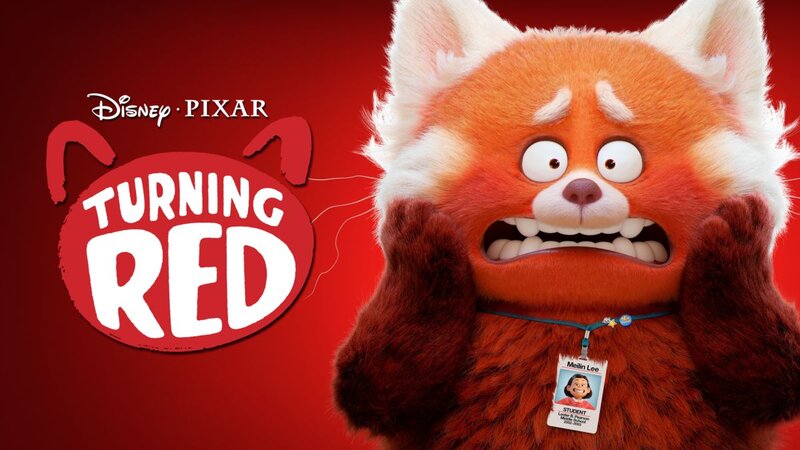 Best of the Rest
This is the best time of year for people like me who love the small movies that you call "commercials." The Super Bowl and Christmas seasons bring out different types of advertisers. The Super Bowl plays much more upon celebrities and humor. The first hints at the Michelob Ultra ad for this year look to bring back memories of Caddyshack with Serena Williams as Chevy Chase and Brian Cox as Rodney Dangerfield in the Bushwood Country Club reopening.
Just as it was starting to sink in that I might not see a Salem's Lot film this year as promised, word came across the interwebs that the Rob Savage project for Hulu, The Boogeyman, is now being targeted for a theatrical release on June 2nd. It's not my favorite of the early Stephen King short stories and probably needs considerable padding to make it as a full-length film. I'm excited only because the change typically goes the other direction, so this must have really impressed test audiences and execs at 20th Century. Don't expect a box-office bonanza in June for a horror film but we'll take what we can take.
Maybe even better than last year's ad campaign with Jon Hamm for Apple TV+ is this year's with the dreamy, Timothee Chalamet. I'm a big fan of the guy and the Charles Aznavour song "Que c'est triste Venise" is brilliant.
Sunday Morning Tuneage Flashback
On the Sunday Morning Tuneage of 8/19/2007, as has been the case since 1988, I was in the middle of the busy time at work. The previous day I had gone to the theaters to see Superbad and had a few too many Shiners afterwards. This week The Conversation (1974) was my #96 most favorite film. I think that's a fair assessment but it's a great recommend to most young film fans. The television options were slim to none before the new shows started. Doctor Who started a two-part story, The Office, Simpsons and Family Guy all had decent repeats. I looked forward to one other older repeat.

Comedy Central Presents – "Greg Fitzsimmons" (S.10 E.8) (2006): I recommended this older episode based on my appreciation for this comedian. I don't know that I've seen the guy much since the I Love The . . . shows on VH-1. Comedy is different in 2023 than it was in 2006. A few 9/11 jokes and a few young family jokes. I don't imagine I'd pay to sit through a show of his today. A big "meh".
1973 in Review
January 31. Portia de Rossi (Ally McBeal, Arrested Development) is born.
January 27. The Vietnam War officially ends with the signing of the Paris Peace Accords. The Military Draft is officially discontinued.
1973 Academy Awards. The Godfather has 10 Nominations and 3 wins (Best Picture, Best Actor, and Best Adapted Screenplay)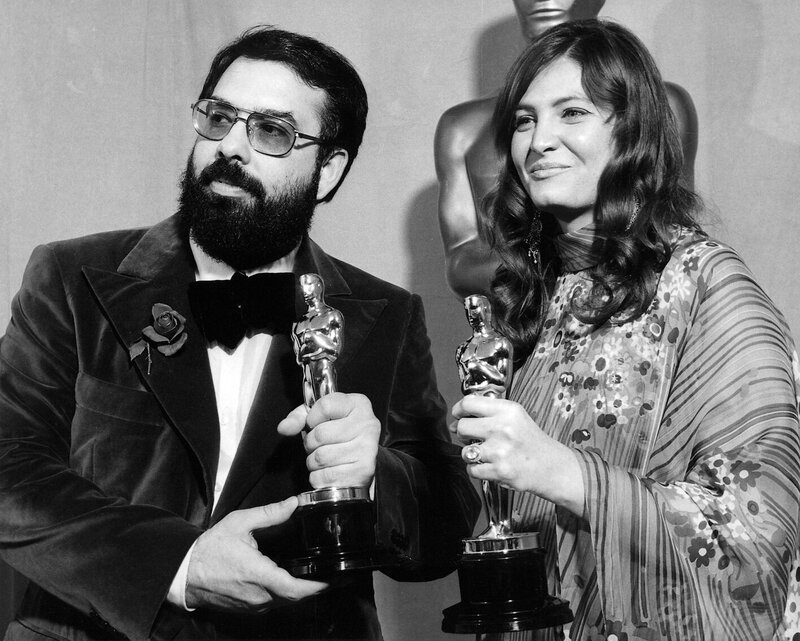 What the Hell Did I Put In My Mouth?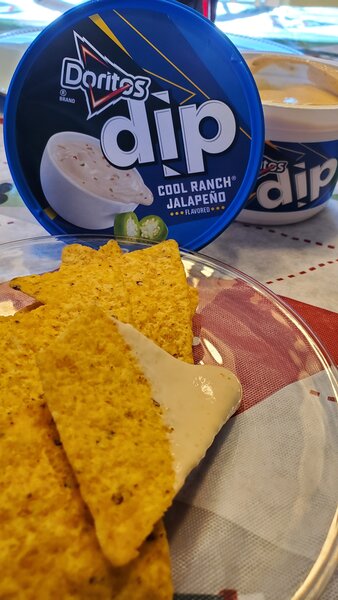 Doritos Dip: Cool Ranch Jalapeno
Turning the Cool Ranch Doritos into a dip was partially genius. What I needed was to find the perfect dipper to accompany the dip. I thought of chicken nuggets or possibly pretzels. I settled upon Santitas chips (essentially an unflavored corn Dorito) and it was addicting. The jalapeno is only slightly noticeable as an aftertaste. It's not a sour cream base and not particularly a cheese base. I know that this isn't health food but dang it was good. Might have to try with pizza soon.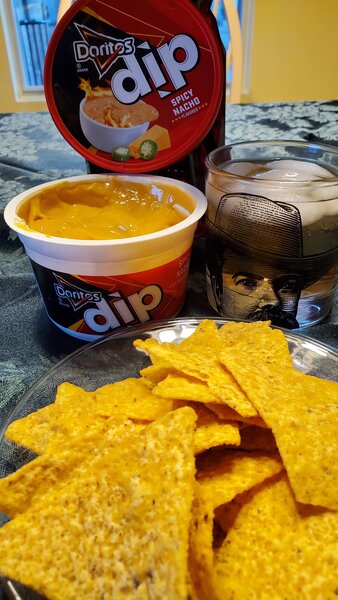 Doritos Dip: Spicy Nacho
As much as I liked the Cool Ranch flavor of the Doritos Dip, I have to ask a simple "Why?" to the creation of a dip that's not quite queso and not as good as the similarly branded Tostitos dip. There are plenty of cheese dips on the market and in the Velveeta realm of dips more than a share of quality spicy cheese dips. This one had the slight hint of Nacho Cheese Doritos but at a more expensive price, it wasn't worth investing in another container. Lastly, both of these suffer from a Christmas time release. They would have benefited from a Summer or Super Bowl-timed ad campaign.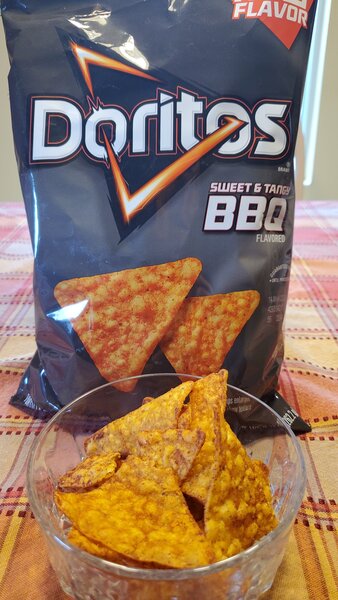 Doritos: Sweet & Tangy BBQ
Most new Doritos flavors are just recycled combinations of previous releases. For most of my life, there was just Taco and Nacho Cheese flavors of Doritos. Since the permanent addition of Cool Ranch, there's been a crazy amount of flavors to come and go. I found it hard to believe that they hadn't already gone down the Sweet & Tangy BBQ route but I can't find any references to them previously. These definitely hit you with the initial taste of a Nacho Cheese that quickly turns to a "dipped in too much BBQ sauce" flavor. The molasses taste of a rich, tangy barbecue sauce is heavy on the aftertaste with just a tiny hint of spice. I enjoyed them in small doses but the sweet was a little much for more than a small bowl of them. These are much different than any of the current BBQ Potato Chips that Lay's is putting out.
"Late at night when it's hard to rest
I hold your picture to my chest
And I'm all right" – Ray Charles
Stay Hard.
sb