Pop Culture Ephemera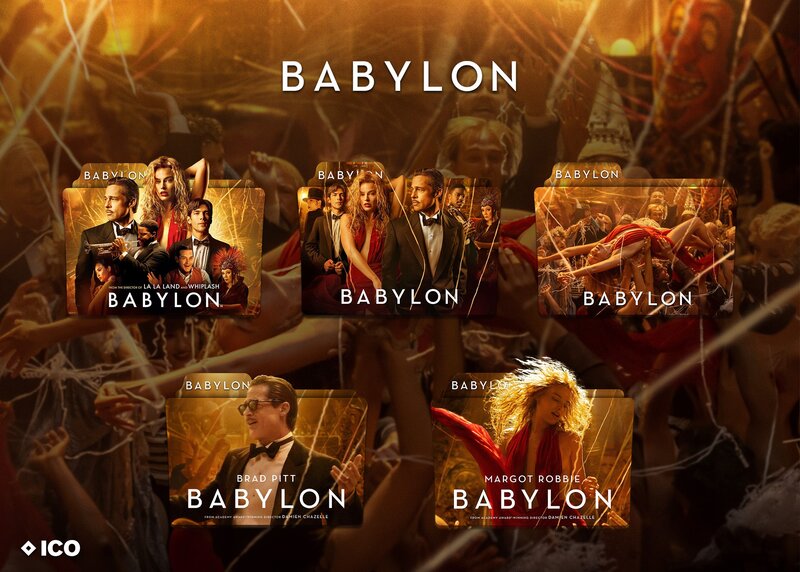 Babylon (2022) (Directed by Damien Chazelle): "Honey, you don't become a star. Either you are one or you ain't. I am" – Nellie. This film is oversized and full of excess at every turn. The film is over 20 minutes in before there's a second to breathe and display the title card. Set in the pre-Hays Code era of Hollywood in the early to mid-1920's, this is more of a collection of intersecting stories that build to a thematic conclusion. There is Jack Conrad (Brad Pitt) as a John Gilbert-ish character who loses his luster when Talkies take over. The female lead is Margot Robbie as Nellie, a Clara Bow type of rising star at the end of the Silent Era. The glue to the story is film lover and assistant, Manny Torres (Diego Calva). The rest of the ensemble cast resemble players from the era just enough to feel historical and apocryphal at the same time. It's a dark vision of Hollywood that sells on the final product being worth all the suffering it takes to get to that point. I appreciate this seedy side as much as anyone but I love The Dream too.
Columbo – "Columbo and the Murder of a Rock Star" (S.10 E.3) (NBC) (1991): "You know, in all the years I've had this car, this is the first time I've ever had the top down!" – Lt. Columbo. Hugh Creighton (Dabney Coleman) is a successful Los Angeles lawyer whose wife, Marcy (Cheryl Paris), is having an affair with musician Neddy Malcolm (Julian Stone). Before Marcy can blackmail her husband, he kills her to have it pinned on the musician. The matching of wits between Hugh Creighton (Coleman at the height of his "big jerk" personality roles) and Lt. Columbo (Peter Falk) is the best for this era for our aging detective. There is a fun appearance by Little Richard as Little Richard. Falk's wife, Shera Danese, plays a juicy role as Trish, a co-conspirator.
Chicago – "Just You 'N' Me" (1973) (from Chicago VI): "Give me your own special smile / Promise you'll never leave me." I am hooked each and every time with that brass at the start of this song. This 1973 song is pretty illustrative of the pop love tunes of the day; it's about getting back the simplistic idea of love. This is up there among my favorite Peter Cetera vocals for the band. The horns along with the exquisite drum work towards the end of the song could fool you that this is an Earth, Wind and Fire song. Simple on the surface with a rich background, like the best of relationships.
Whiplash (2014) (Directed by Damien Chazelle) : "There are no two words in the English language more harmful than "good job" – Terence Fletcher. Andrew Niemann (Miles Teller) is a freshman drummer at the prestigious Shaffer Conservatory with dreams of being the next Buddy Rich. He is mentored/tortured by Fletcher (J.K. Simmons), who isn't Robin Williams telling his students to seize the day and this isn't Mr. Holland's opus. This is somewhere in a Venn diagram of The Paper Chase, An Officer and a Gentleman, and Full Metal Jacket. Director Chazelle doesn't allow the story to ever veer far from the pursuit of greatness and what that means for the student and the teacher. Even a nice support from Melissa Benoist (Supergirl) as Andrew's girlfriend doesn't break the energy of the music that weaves this film together. The same way that music echoes through every important scene of Babylon (2022), "not my tempo" is what holds this film together as the film speeds towards a climax. Miles Teller shows lots of promise as an actor and J.K. Simmons pulls off just the right amount of asshole drill instructor here.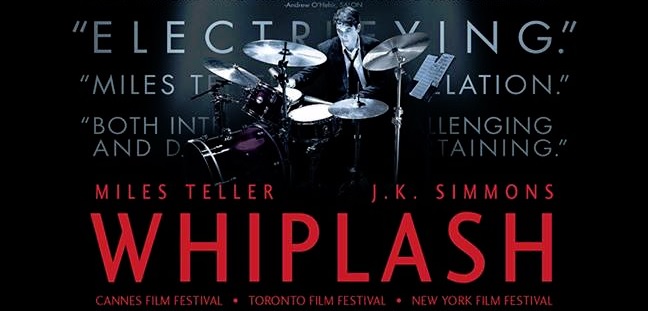 Once Upon A Time . . . In Hollywood (2019) (Directed by Quentin Tarantino): "When you come to the end of the line, with a buddy who is more than a brother and a little less than a wife, getting blind drunk together is really the only way to say farewell." – Narrator. If Babylon (2022) was the story of the start of the Golden Age of Hollywood starring Brad Pitt and Margot Robbie, then this Tarantino film is the natural bookend of the 1969 end of the Golden Age starring Brad Pitt and Margot Robbie. Both films are love letters to the era they depict. They both use a blend of real and composite characters and they incorporate ensemble casts to tell real and fable stories of the time. In the same way that Babylon felt like a French film telling the story of Old Hollywood, this film feels like an Italian vision of the last days of Hollywood. All the pieces are in place for a Tarantino film – great ensemble cast (special shout out to Pacino and Dern), wonderful use of period music, and snappy dialogue. In the end, it feels like a film made by an older director with a more mature view of growing old. This was my first viewing and I am already anticipating my next viewing.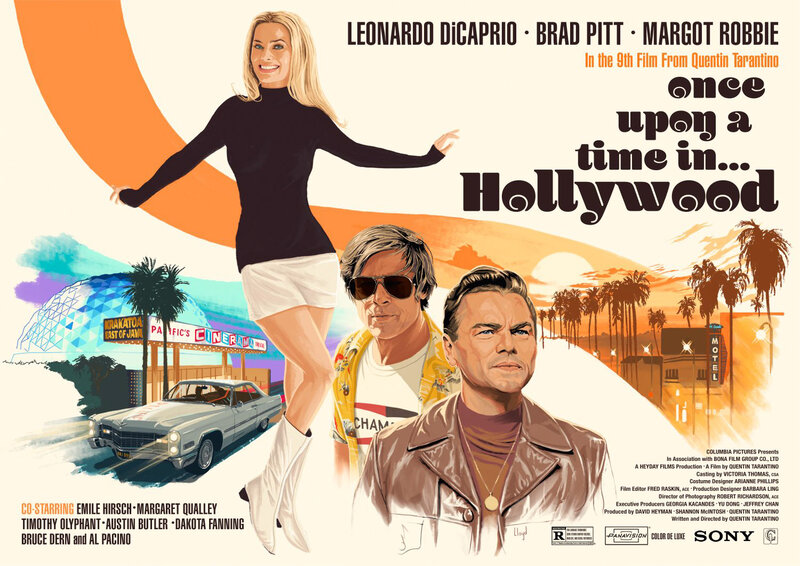 Best of the Rest
I am not a huge fan of the novella The Life of Chuck from Stephen King's book, If It Bleeds. I don't know why this would get the next attention from Mike Flanagan (Doctor Sleep) over even the title novella. This three-part story unfolds in reverse from the end of Chuck's life back to his childhood. It had a P.K. Dick tribute feel to it but didn't connect with me beyond that. Attaching Tom Hiddleston (Thor) and Mark Hamill to the title is enough to get my box office money but still apprehensive.
Bob & Ray were big names for those of us who listened to radio comedy routines. Piels Real Draft was a New York brand that I knew from pictures but wasn't familiar with outside of that. This ad from 1975 reminds me of when ads were just a good time and I love this Mr. Magoo style animation. Beer with a pop top too. What a gift!
It's hard to say I was ever "ahead of the curve," especially when it comes to watching Columbo repeats. I've never really stopped even since the run ended in 2003. This article talking about "Why Is Everyone Watching Columbo Now?" only kinda gets the point. There is a comfort to the self-contained aspect to the episodes for new viewers. The mysteries are fun, which is often lost on new shows and that's where Poker Face found an audience by bringing back the not-so-serious element. Don't discount the way Columbo is a combination of many identifiable literary detectives and how the storytelling flips the way that we are trained to view television mysteries.
Sunday Morning Tuneage Flashback
On the Sunday Morning Tuneage of 12/2/2007, I might have been putting up our beloved Santa Homer but the biggest and best news of the week was my three-month-old addition to the family, Desmond. He was being an out-of-control jerk even as a kitty but I loved that little dude. My #75 Best Movie of All-Time was Blazing Saddles (1974). I admitted that it was probably only my third favorite Mel Brooks but this is a fair ranking. The problem with ranking films? I ranked this better than The Great Dictator by a couple spots but how do you compare them? Christmas specials were hitting the air, I was warming up to the season of Heroes, I was watching reruns of The Dick Cavett Show on TCM, and I wondered who was actually watching Samantha Who?. There was a good documentary coming up on HBO now that the strike was affecting dramas.

Mr Warmth: The Don Rickles Project (2007) (HBO): "Black people can do black jokes, Jew do Jew jokes, Italians do Italian jokes, etc., etc. He does 'em all and gets away with it because he's hysterical." – Steve Lawrence. I watched this John Landis project when it was released. I feel like I appreciate it even more today. Don is part of the end of an era of comedians from the Golden Age of Hollywood. The film is told with a load of anecdotes woven around a 2007 performance at the Golden Nugget in Vegas. There's an interesting subtext about how this particular man can get away with Politically Incorrect humor that performers today could not. Landis lets the people who were in Rickles' life do the talking and you realize that he's brave in a way that sounds mean spirited but never comes across as cruel intentioned. This is well worth a watch.
1973 in Review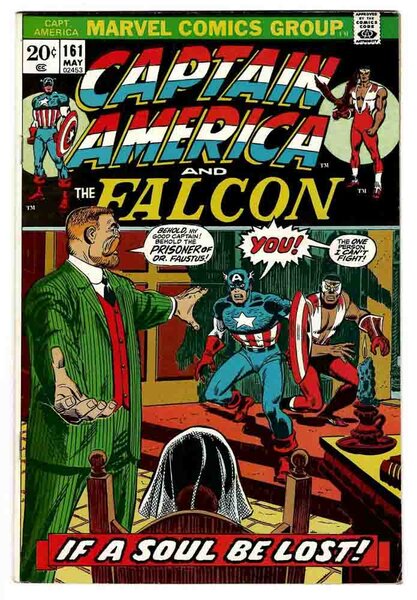 May – Captain America #161. Written by Steve Englehart and art by Sal Buscema. This issue introduces Peggy Carter (Agent 13).
May 12 – The Indiana Pacers defeated the Kentucky Colonels in Game 7 of the ABA Championship.
May 28 – Stories included a 1926 scandal in baseball when Kenesaw Mountain Landis tried to get Ty Cobb and Tris Speaker to retire, the rout of Secretariat over every other horse in the Preakness, and Henry Aaron's troubled march towards breaking Ruth's record.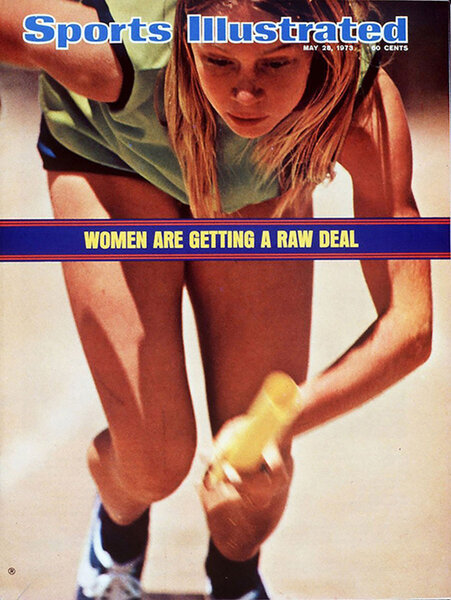 What the Hell Did I Put in My Mouth?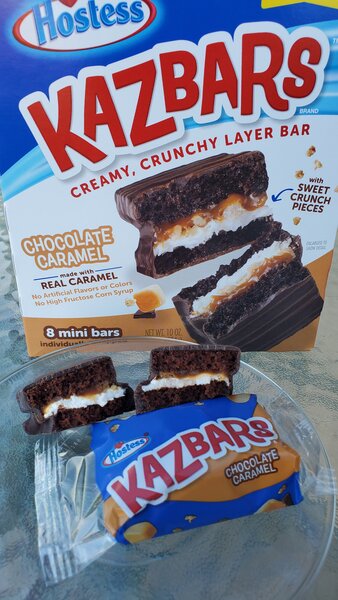 Kazbars: Chocolate Caramel
My second trip into Hostess' Kazbar Land was for the layers of creme, crunch, and caramel. I really liked the double chocolate flavors in the previous one, so I figured that the added saltiness of the caramel would be even better. It really left me thinking there was too much going on for a relatively small bar. The caramel adds a hint of too much sweetness and I think I'll be sticking to the regular chocolate. I'm not saying that I didn't eventually finish this box though.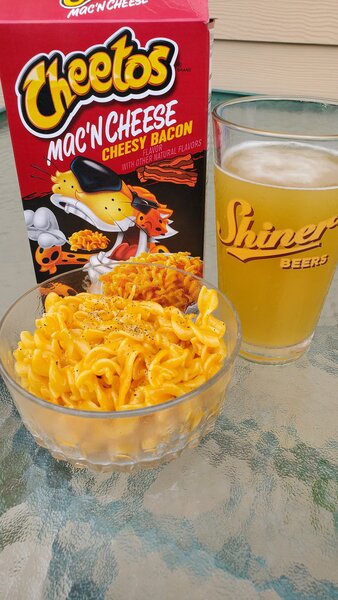 Cheetos: Mac'n Cheese – Cheesy Bacon
I reviewed the first couple flavors of this back in the summer of 2021 when the FTCH was still finding a groove. The jalapeno option was rather tasty and I never picked up another box. This Cheesy Bacon and a Four Cheesy box have hit the shelves in 2023. Once again, it's what it says it is – Cheeto's cheese on macaroni with a fake bacon scent and taste. I ate the bowl. I would've eaten more. I'll likely never spend $1.50 to buy another box. Take that for what it's worth. Pro Tip: Have a cold beer at the ready to get rid of the bacon-y aftertaste.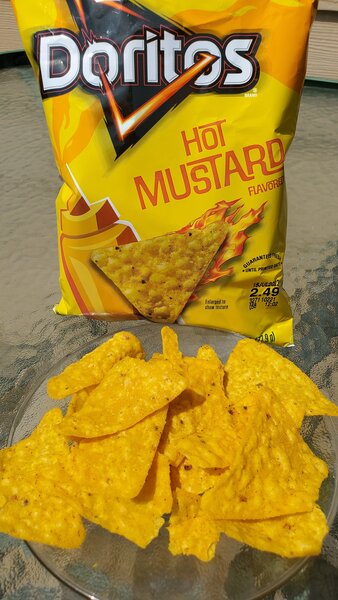 Doritos: Hot Mustard
Last year there was a Doritos: Spicy Mustard release. I've had to wrap my head around there being a difference between Spicy (like Dijon) Mustard and the Hot Mustard that has an Asian food spice taste to it. This is like the condiment at the Chinese restaurant but without the sinus clearing spice level. Doritos is a consistent snack and no matter the flavor you always get the corn chip taste. This is no different. A very pleasant mustard taste (if you like that this is for you) that doesn't overwhelm and would go great with burgers.
"Come hold me close, yeah
Never release me
Oh, baby, don't release me
Open your arms, let my love in
Let me in, let me in, let me in
Love me tonight, yeah
Love me forever and ever
You know I can't forget you" – Chicago
Stay Hard.