Previously on FTCH, we got in the Halloween mood with a Stone IPA, Stephen King, and the aliens that abducted Christopher Walken. The last week of October brought cooler temperatures, more football, and a new Wes Anderson film. November brings the promise of food and family but I'll miss the energy of summer into fall that is October. This week we waltz into the pumpkin patch with Linus, try some gingerbread cookies, and go back in time with Ray Bradbury. At the conclusion of FTCH, we will join Trapper John, M.D. already in progress, except for those on the West Coast.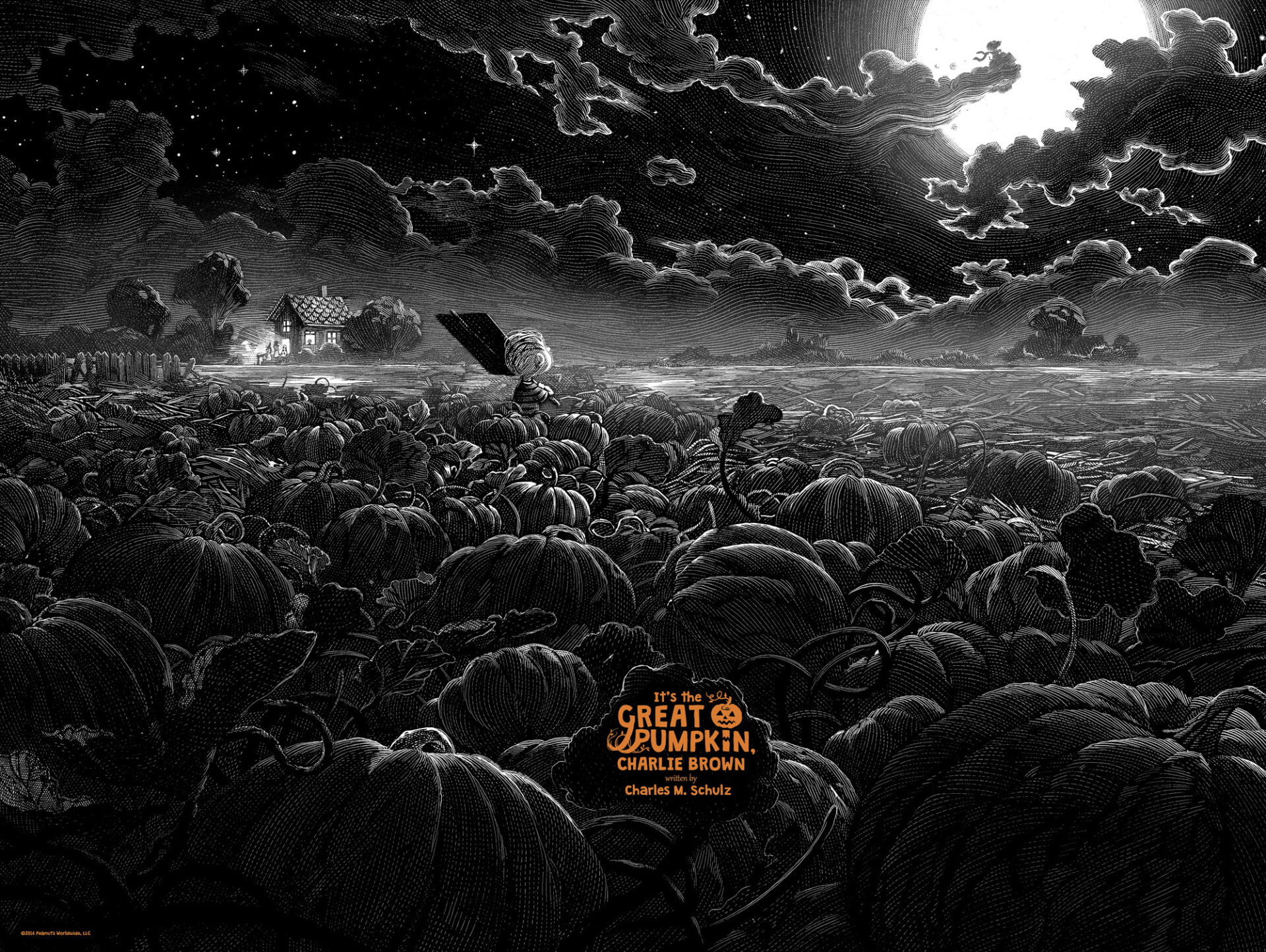 Trick or treat. Money or eats.
Pop Culture Ephemera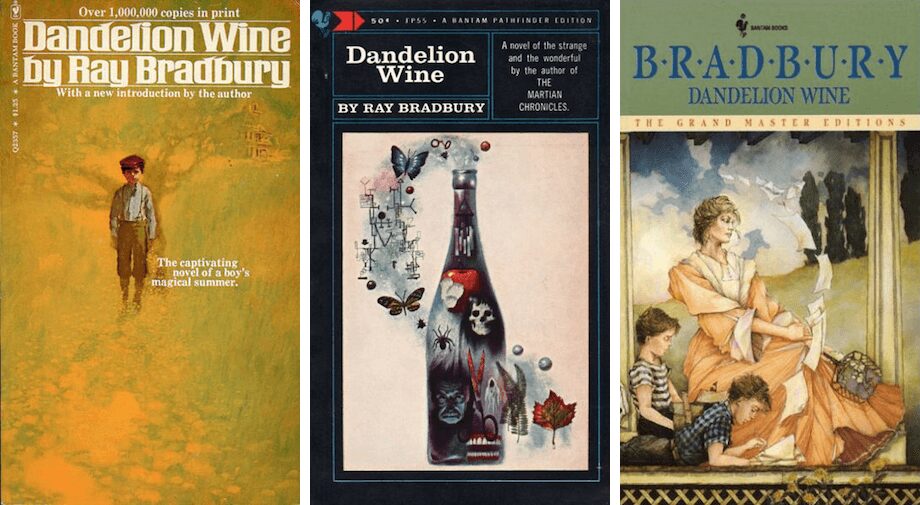 Bradbury, Ray – Dandelion Wine (1957) (Doubleday): ""No matter how hard you try to be what you once were, you can only be what you are here and now." It was natural to read this book again after my recent reading of Something Wicked This Way Comes (1962). That book serves as a thematic sequel to this story of the summer of 1928 as seen through the eyes of 12-year-old Douglas Spaulding. I last read this in my teens and have always called it one of my favorite books. I can now confirm that it is more than just one of my favorites but maybe in my Top Ten Books of All-time and has influenced my writing and the way I think about literature more than I ever knew. If you know me, you will probably see intricate pieces of my personality in Douglas and the way he categorizes and documents his Rites, Ceremonies, Illuminations, etc. I'll try not to take up the whole blog with a talk about the book. Feel free to follow-up with me if you want even more chat on it.

The arc of the book is the summer from birth to death, from June to August. The novel is really a collection of intertwined short stories that form a greater feeling of poetry in their connections. The stories are comic scenes, mysteries, science fiction, and even horror. The memories of summer are the most evocative in his descriptions of the town. It's hard not to imagine that we are mentally putting bottles on the shelves filled with the sights, sounds and scents of this town mixed with our own memories. It might be young Douglas realizing he is "alive" to start the summer until he realizes at the end of summer that someday he will die, but that is the part that resonates the most with the adult reader. The young writer, Bradbury, had deep insights into the older people in the story and so much of it filled me with powerful memories of my Nana. Older folks as Time Machines might be my favorite part of the book. The memories are there up on the shelf in each bottle of dandelion wine. When you need it, take a sip. I'm happy I pulled this particular bottle down.
"Hold summer in your hand, pour summer in a glass, a tiny glass of course, the smallest tingling sip, for children; change the season in your veins by raising glass to lip and tilting summer in."
Riverdale – "Chapter Eighty-Nine: Reservoir Dogs" (S.5 E.13) (2021): Yes. I'm answering your "Someone is still watching this show?" question. The show jumped forward in time this season and then took a mid-season hiatus. This return showed in so many ways when they jumped forward that they really threw out all the rules of sticking to realistic stories. Every twist and turn is ridiculous plot on top of ridiculous plot. And yet it's reached the point that it's almost entertaining just to see what crap they are going to throw at us. There are two musical scenes, as this show has partially become Glee. There isn't a reference to Quentin Tarantino films here. The "dogs" in the title are dog-fighting dogs and a missing "dog" that relates to Uncle Frank's PTSD. Instead you get a nod to Coyote Ugly and there's a performance of a song from Jesus Christ Superstar. Even the search for the Lonely Highway Killer is losing steam.
Vince Guaraldi – "The Great Pumpkin Waltz" (1966) (from It's the Great Pumpkin Charlie Brown Soundtrack) Of all the Vince Guaraldi pieces for the Peanuts specials, I don't know if one is more relaxing or evocative of the nostalgia I feel for these characters than this piece. The simple piano, drum, and acoustic guitar with the flute melody weaving in and out of the song instantly lowers my blood pressure. The upbeat "Linus and Lucy" and the short but creepy "Graveyard Theme" are all great. This song captures the way I visualize days of childhood; it's whimsical and yet there's that underlying sadness that acknowledges failures without letting them overwhelm the memories.
It's The Great Pumpkin, Charlie Brown! is my second favorite of the holiday specials after the Thanksgiving. Yes, don't yell at me, but after all these years, the Christmas special has slipped into the third place slot. I think it's the Linus-centric scenes that really speak to me. Linus dispenses some wise advice like "There are three things I've learned never to discuss with people: religion, politics, and the Great Pumpkin" or "Never jump into a pile of leaves with a wet sucker." Sally's sense of humor is on best display here than the other two popular specials. She asks if "tricks or treats" is legal because "I wouldn't want to be accused of taking part in a rumble." But it's her outrage that sums up her character and makes me love her, "I was robbed! I spent the whole night waiting for the Great Pumpkin when I could've been out for tricks or treats. Halloween is over and I missed it! Trick or treats come only once a year and I missed it sitting in a pumpkin patch with a blockhead. You owe me restitution!"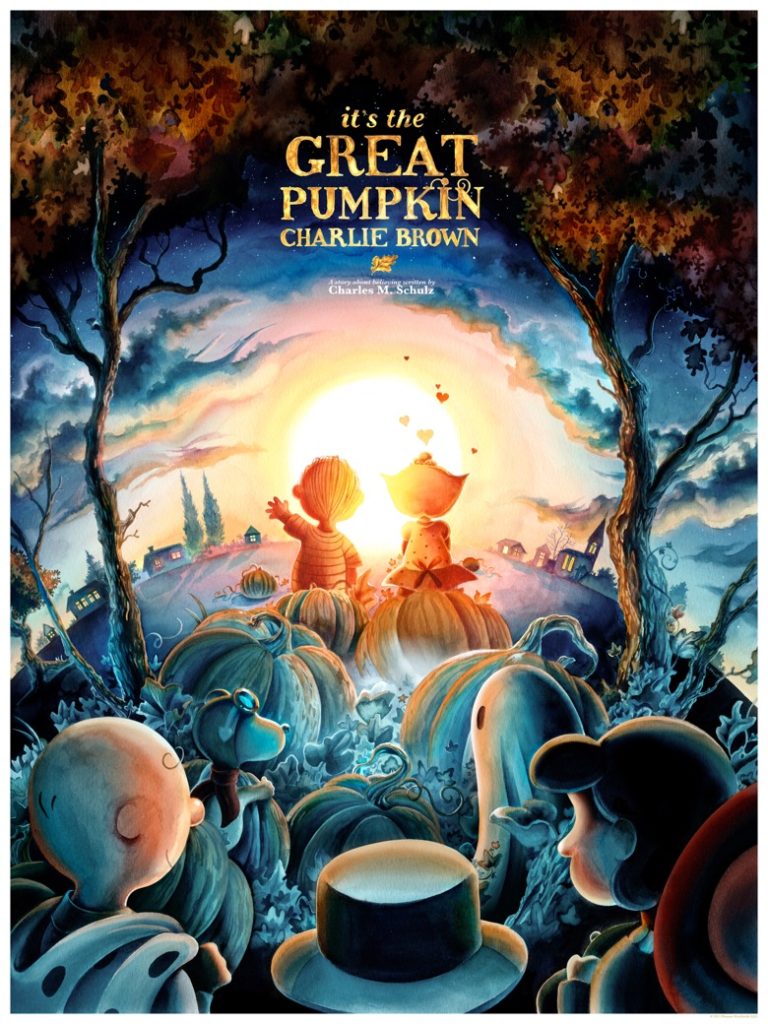 A Good Marriage (2014): Be careful what you wish for. A short story by Stephen King and adapted for film by Stephen King. The result is "flat" at best and that's me being kind to the film. The concept, not giving anything away that isn't in the poster, is that you don't always know that your spouse. Joan Allen and Anthony LaPaglia appear to have a wonderful marriage. But things aren't what they seem as quickly, Darcy (Allen) discovers that Bob (LaPaglia) is the infamous Beadie Killer. If you read my previous thoughts on Full Dark, No Stars, you know I loved the way this story built suspense. The problem is that as told from Darcy's interior monologue, the paranoia and fear of her husband builds with each page. It's too hard to capture that interior voice in a 100-minute film. The choices to spend much of the film on the time between Bob's arrival home and the eventual conclusion don't do nearly enough to build the tension that Darcy feels in the book. There's the addition of an ancillary character at the end that feels totally added on as a "we gotta explain some things you didn't get" character. The close to the story adaptation up to this point is completely thrown out the door. I contend that this will make a good hour-long episode of an anthology show like Creepshow someday but this was not the adaptation we deserve.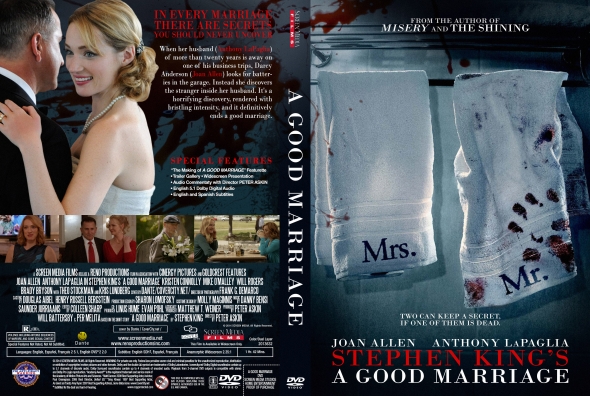 Best of the Rest
Your Halloween-themed reading should start with the 1764 Werewolf attacks in France that killed over 100 people. The Beast of Gevaudan gnawed off heads, ripped open throats, and killed mostly women and children. The hunt for the beast sounds right out of a Grimm Fairytale and I'm surprised we don't have more films based on the events.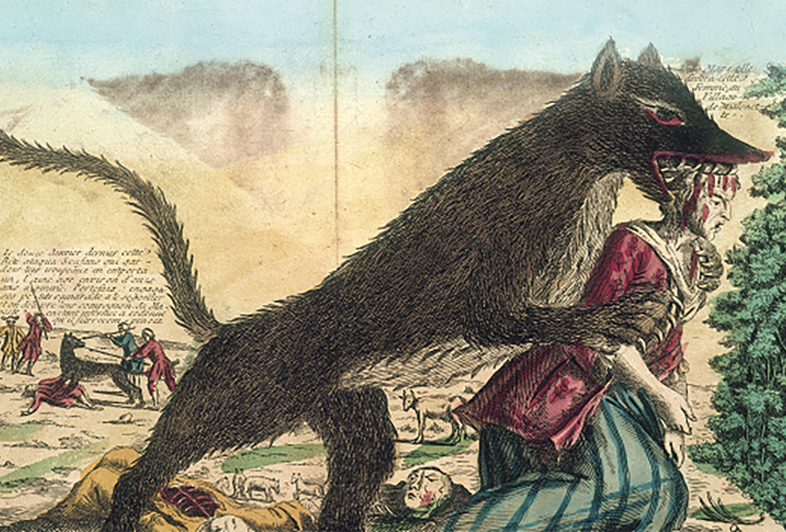 Halloween is a short window of time for TV advertising but this Brazilian ad for Burger King uses some great imagery. I gather they are sending you a "bill" but it's a "bill for a free Whopper". I guess that's a funny prank in Brazil.
I am not going to let a Halloween Edition of FTCH pass without a commercial from my favorite, Boo Berry.
Sunday Morning Tuneage Flashback
On the Sunday Morning Tuneage of 6/11/2006, I was handing out some Emmy suggestions to the Academy that they obviously choose to ignore including Jason Lee and Jamie Pressly both from My Name Is Earl and Mr. Eko (Adewale Akinnuoye-Agbaje) as Best Supporting Actor – Drama from Lost. While I went on about the NBA Finals, I was interested in Treasure Hunters as a new reality show on NBC on Sunday nights. I decided to review the first episode because just from a title perspective, I didn't remember anything about this show. It's an odd combination of The Amazing Race meets the movie National Treasure with a nod to the book The DaVinci Code.

The concept for Treasure Hunters is interesting. You have ten teams of three people who much find clues hidden in plain sight. The show goes off the rails pretty quickly. The teams are not very interesting, there is painful product placement (thank you for mentioning the Nokia Razor phones 25 times) and the editing is done in such a way to keep bringing the drama to a halt with interviews that only tell us exactly what we were seeing. I can see why this probably seemed like a good call on paper. A three-person team and solving puzzles more than physical challenges is fun. But the execution of this wasted anything that might have come of this. Hiding the show on Monday nights in the summer of 2006 guaranteed that it would only finish out a single season.
Flash From The Past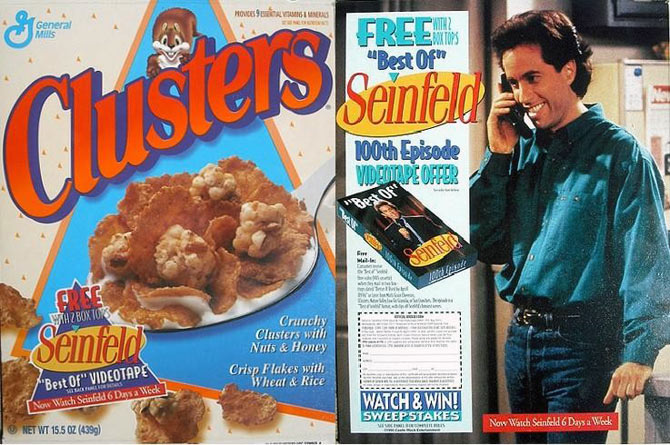 What the Hell Did I Put In My Mouth?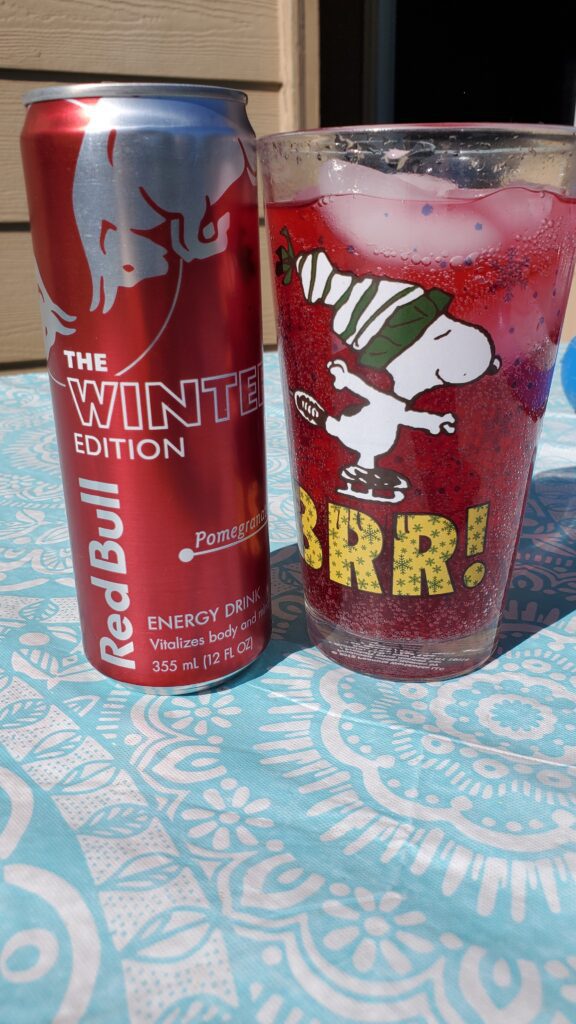 Red Bull: The Winter Edition
This was an impulse purchase. I'm not a Red Bull guy. I'm not really an energy drink guy. So I'm judging this a bit out of my comfort zone. I didn't even mix any vodka into it. The can says pomegranate but there's more of a sweet cherry taste to it. That fits the red can motif, I guess. But I'm not sure what makes it a "Winter Edition". Maybe a bit of spice would have fit better. I'm enjoying the caffeine haze I'm in after drinking it but my preferred delivery method is coffee or a cold Mountain Dew.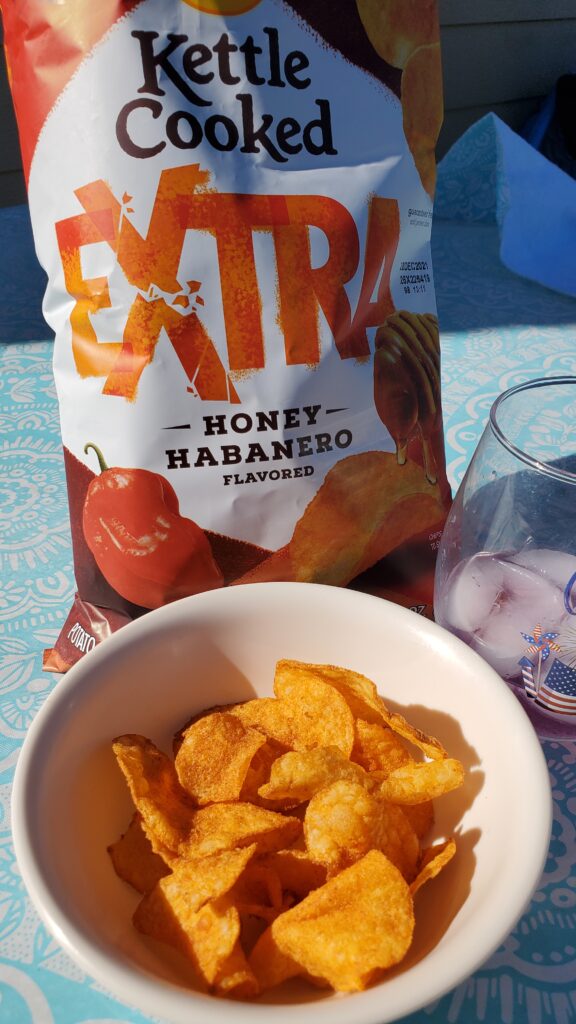 Lay's Kettle Cooked Extra: Honey Habanero
This is one of two new additions to the Lay's Kettle Cooked line from this past spring. Last week, I opined about not being a fan of the Extreme Cheddar. This week, the Extra brand is the Honey Habanero. Once again, the Extra just doesn't do anything for me or the chip. There's a bit of heat initially from the habanero but I don't get much of the sweet honey at any point in the chip. I might even taste more of a vinegar aftertaste. I've found habanero to be disappointing in most cases. I prefer that the chip market stick to the much more rewarding jalapeno flavors.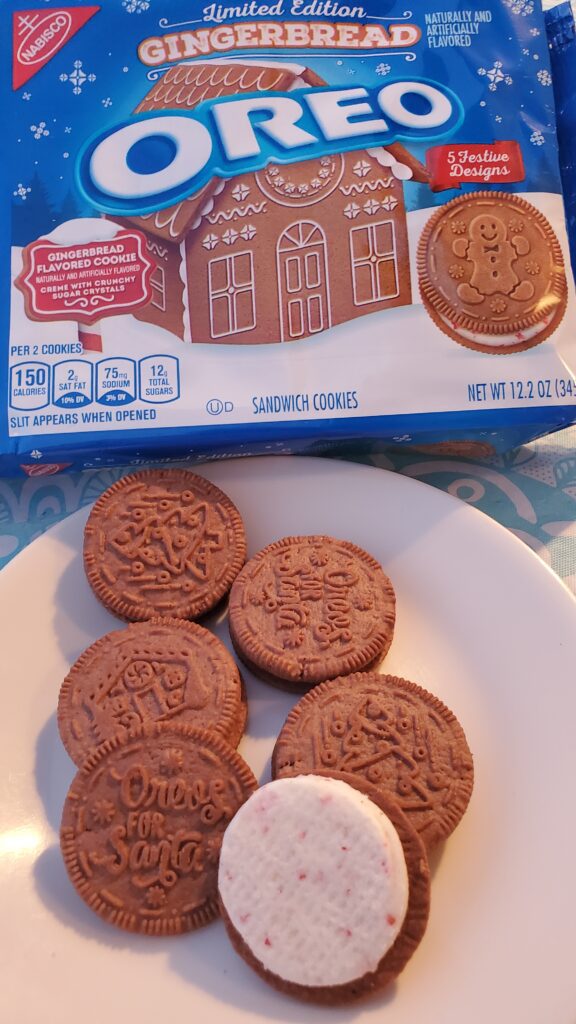 Gingerbread Oreo (2021)
Welcome to a slow-motion experiment. Versions of the Gingerbread Oreo have been around for at least 7-8 years as far as I can recall. They originally started out as an offshoot of the Golden Oreo. Each year has been a subtle change to improve the product. We've finally reached a point very near Gingerbread perfection. The crispy gingerbread shortbread cookie with the ginger-flavored creme that includes some wonderful sugar crystals. I really like the whole combination that they have come up with here. A testament to that is that I went back out and grabbed another package of these before the stores run out. You might want to grab a couple too.

"Linus: You've heard about fury in a woman scorned haven't you?
Charlie Brown: Yes, I guess I have.
Linus: Well that's nothing compared to the fury of a woman who has been cheated out of tricks or treats." – It's the Great Pumpkin, Charlie Brown
Stay Hard.
sb