Previously on FTCH, we talked of beginnings and read from the French Dispatch. We had Apple Toast and Pumpkin Creme. I celebrated a birthday this week, had some setbacks at work, and delved into some films and shows. This week I can't explain but there is equal parts summertime and holiday flavors and more beginnings. When you come to FTCH, come to where the flavor is.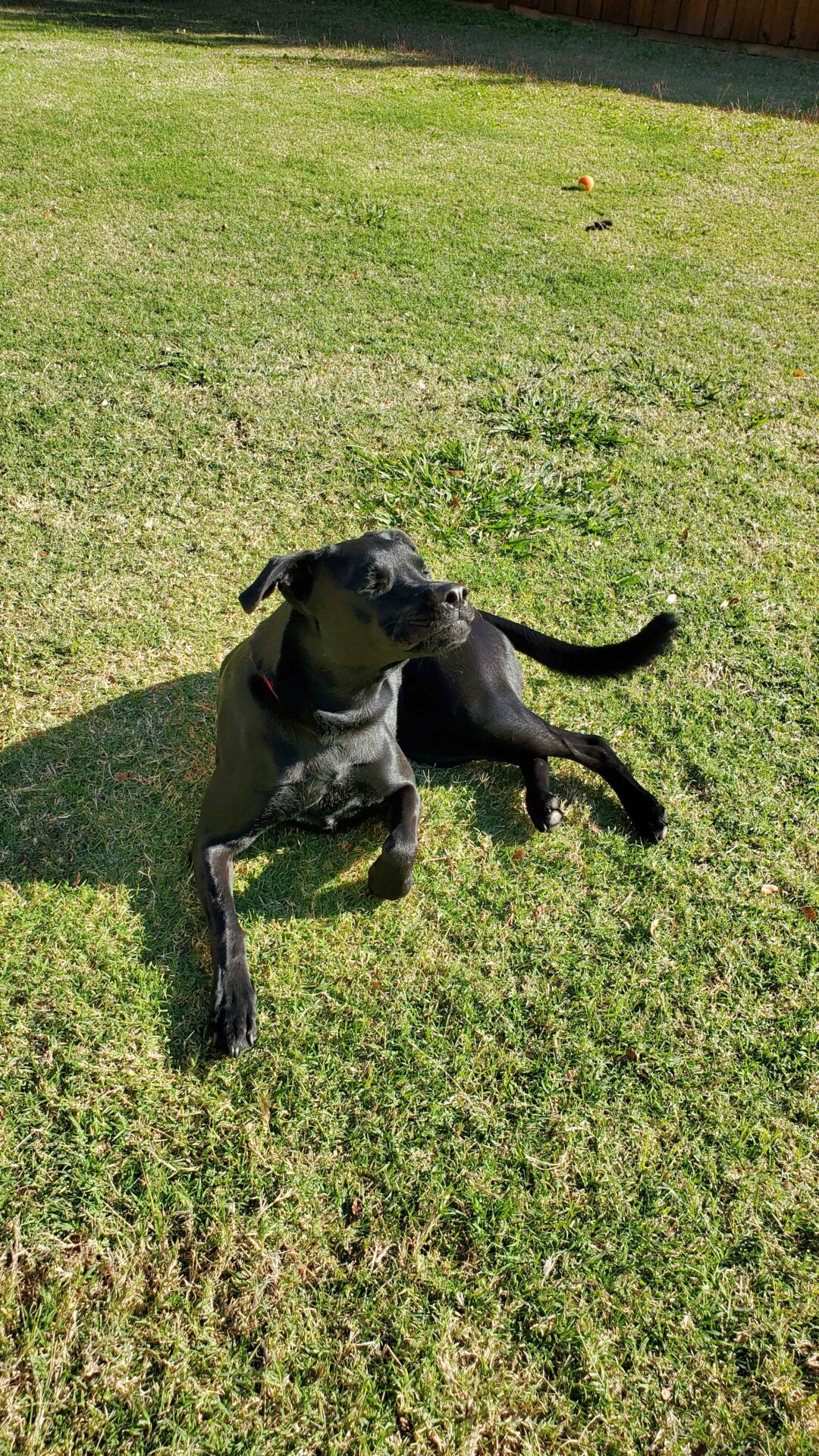 Pop Culture Ephemera
Being John Malkovich (1999) (Directed by Spike Jonze): "Forever doomed to watch the world through someone else's eyes." Dr Lester. This combination of Spike Jonze directing a Charlie Kauffman written film with a cast of some of the best actors at the time including John Cusack, Cameron Diaz, and Catherine Keener puts the film evolution of the 1990s to bed and puts the next decade on notice. This film has a dozen different ideas that instead of feeling just thrown out there all feel like they make some sense in this world that includes one-half floors in big buildings and portals into the brain of a world famous actor. The overriding feeling I get out of all of it is the themes of watching and being watched. It's how we choose to look at the world. The puppeteer Craig Schwartz (John Cusack) wants to control a world that is essentially out of our control. But the time someone spends in John Malkovich's mind gives them the one experience we could never have in life – actually being someone else for a period of time. Charlie Kauffman and Spike Jonze have put together a film that has aged really well into the world where we struggle with how we view the world. This is one of the most unique films you will ever see.
Fear the Walking Dead – "The Beginning" (S.6 E.16) (2021): Of all the the shows in the Dead franchise, this is the one that keeps calling me back. I might not even watch the other two if there wasn't a Fear the Walking Dead. This is the final episode of the sixth season. The theme of this season has been beginnings and endings. It has traveled backwards from "The End" to this finale of "The Beginning". Fear has introduced nuclear Armageddon to the threats faced by our heroes. This episode lets each character have their own "what will you do with your last moments when the bombs are about to drop." There are quite a few moments of last-minute redemption and kind acts in the self examination. Is the ending where we were led to believe it was heading? In a word "no". There is some resolution: the cast is back together and for the sixth time in as many seasons, Strand is going to be back to being Strand. Does acting make a difference in a show where we want to see zombies? This show proves that it makes a hell of a difference.
The Who – "I Can't Explain" (1965) (from Meaty Beaty Big and Bouncy): The second single released by the band and the first single they released under the name the Who. This has correctly been classified as a the Kinks copycat single and it's hard to listen to both bands from 1965 and think that they are on different trajectories. Keith Moon's drums are the star here for me but it's hard not to hear those first chords and not know that Pete Townshend is going to be a star. The story is that Jimmy Page plays background on this but it's hard to hear much other than Pete's lead and Keith's beat. The lyrics are the sort of pleasant little plays that I enjoy with some of the best artists of this era like the Beatles. It's the young man who's a little tongue-tied and can't explain to the woman that he is in love with her. Some themes don't change with time.
Supergirl – "Blind Spots" (S.6 E.12) (2021): As we rush towards the series finale, the show comes to a screeching halt with the "social justice" episode. The comic industry as a whole has always done a good job of integrating social and political issues into their stories. Written and illustrated by younger adults often and aimed at a audience that is hyperaware of current issues, I always felt like the fight against evil was a symbolic fight against what is a threat to society. So many other of the CW shows have had these types of episodes where the ongoing plot is put on hold while issues of racism, classism, police violence, and other issues are talked about. Literally talked about. This episode covers some really important issues of gentrification and inherent racism. But much like the Batgirl episode earlier this year, the story grinded to a complete halt and there was lots of talking. I have no problem with the types of discussion but I'm disappointed that the writers couldn't work it into the action better. These shows aren't dialog heavy for a reason and I fear that the typical tune-out factor will be high on an episode like this. Yes, Supergirl, it's very important to admit that we all have "Blind Spots" in how we perceive the world. We never get to see it through the eyes of another person (unless it's in a magical movie). But don't just play a sad song and show me product placement of books we should read on the subject. Show me through the story.
Summertime (1955) (Directed by David Lean): "My dear girl, you are hungry. Eat the ravioli." I'm notching another film on my unofficial David Lean tour. Of all of the great films he directed, David Lean called this is favorite film. Katharine Hepburn as the middle-aged schoolteacher on her once in a lifetime trip to Venice falls in love with Renato DiRossi (Rossano Brazzi). This romance is a romance of Italy and it's a love story about adults. It's hard to think of any current film that covers this same territory. The story doesn't force the love story and neither does it feel like it throws in out of the ordinary humor. The film asks you to put your trust in the hands of a master director who knows how to tell a story. Go along and eat the ravioli.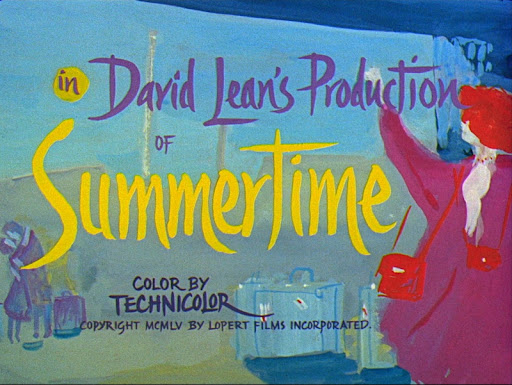 Best of the Rest
CNN listens in on my conversations. They are known for sending me notifications on stories I have been chatting about at work with co-workers. But are they invading my blogs when they send me "Venomous Sharks Found in Thames River." They reassure me that the Tope Shark that can reach six feet in length doesn't attack humans but that doesn't mean they aren't one big flood away from Picadilly Circus. Sharks and humans agreed a long time ago that the sharks would get the ocean. These river and lake sharks are really pushing it.
There's getting lost and then there's wtf happened to me type of lost. The Antarctic penguin that showed up on the shores of New Zealand is pretty remarkable because of it being 3,000 miles off target. Like me heading to New York City and ending up in Seattle. Am I happier with my destination and a little worse for wear? Yeah. And I probably have the look of that penguin in the link on CNN who looks like he partied a little too hard. I've seen those Happy Feet penguins; this could happen.
I don't want to get to Thanksgiving and not bring tears to the eyes of at least all the mothers that read this blog. This 2018 Publix ad hits hard for us parents of teens.
Sunday Morning Tuneage Flashback
On the Sunday Morning Tuneage of 6/25/2006, I was getting ready to go see a movie at the theater, recommending Superman-themed shows as we were heavily promoting the new film and I lamented the loss of Aaron Spelling. I remarked correctly that he was the first producer that I even knew by name before I ever knew what a producer did for a living (hint: I still really don't). I ranked the Aaron Spelling projects and it's time to see if the last fifteen years have changed my mind. Here's my top ten Aaron Spelling shows and how they compare to the 2006 rankings.

1. Fantasy Island (1977-1984) (-) This show was #1 for me back then and it still is now. It was the key transition on Saturday nights between The Love Boat comedy and the Saturday Night Live comedy. This was star studded but some of the stories were very Twilight Zone style.
2. Charlie's Angels (1976-1981) (+1) Moving up from #3 to #2 based upon a few of the early episodes I've watched again, the combined elements of cop show and just pure fun aren't in many shows today.
3. Beverly Hills 90210 (1990-2000) (+1) This moved up for good reasons. I still feel a love for these cast members. The painful relaunches have shown that the original is the superior product.
4. Family (1976-1980) (UR) This show moved from unranked to #4 and all I can think is that I didn't associate it with Aaron Spelling. Catch some of the greatness of this on Tubi. And my childhood crush, Kristy McNichol.
5. Starsky and Hutch (1975-1979) (UR) Left off the original list, this show also has aged pretty well.
6. The Love Boat (1977-1986) (-4) This dropped four spots over the years. The reruns are pretty painful and the stars aren't so much "stars" as they were when I was younger.
7. Charmed (1998-2006) (UR) At the time I hadn't watched this show. Even today, I've only sampled a few episodes. I have watched just enough to know this is probably a fun, quality show worth spending some binge time.
8. Hart to Hart (1979-1984) (-1) This dropped a spot but I'll still maintain it has the best chemistry of any two leads in a show of the early 1980s with Stefanie Powers and Robert Wagner.
9. T.J. Hooker (1982-1986) (-3) Limited viewings of the reruns caused this to drop three spots. It's not Shatner's fault here but that supporting cast just doesn't do much for me. Maybe I have a Zmed issue.
10. The Mod Squad (1968-1973) (-) Ranked the same as previously, this show is still fun if not a bit distracting for the fashions.
Left off the list The Boy in the Plastic Bubble (I think it's entertaining but the TV film doesn't hold up against these series), S.W.A.T. (not only was the original show not as good as I remembered but it suffers from a terrible remake) and Kingpin (a Netflix show that I started and lost momentum on very quickly).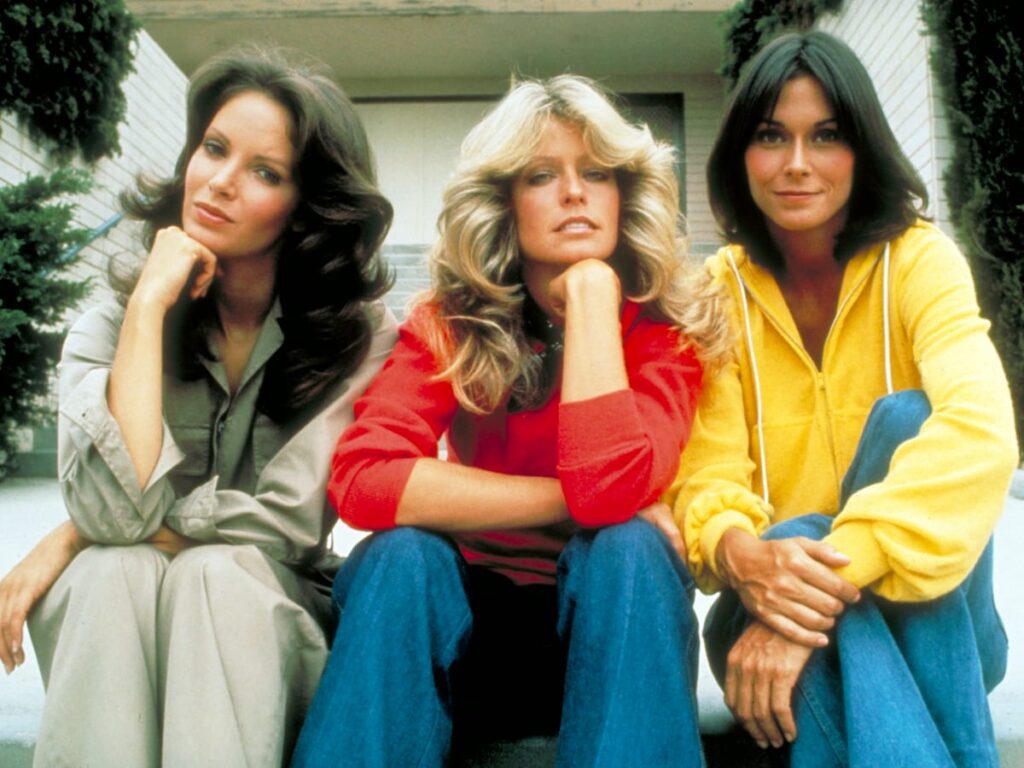 Flash From The Past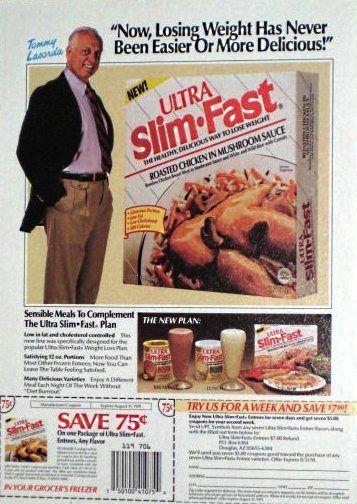 What the Hell Did I Put In My Mouth?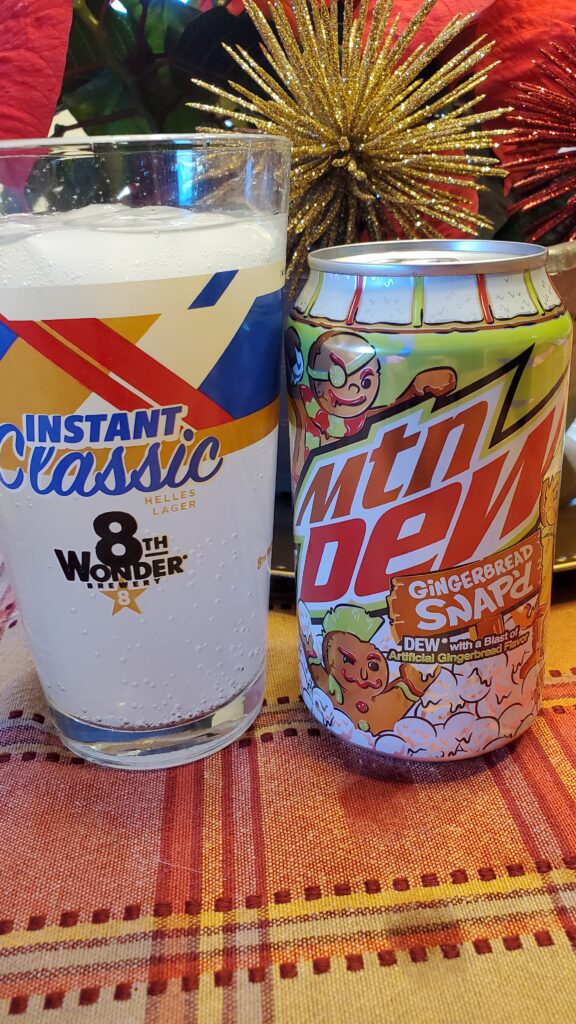 Mountain Dew: Gingerbread Snap'd
This year's seasonal Mountain Dew release takes its place in the line of Holiday Brew, which was holiday only in color, and last year's Merry Mash-Up, which was a cranberry pomegranate. The white soda is closer to a cola for me than a normal Mountain Dew. There is definitely a gingerbread aftertaste but it's not too sweet, which was my initial fear. I'll enjoy a few of these between now and Christmas.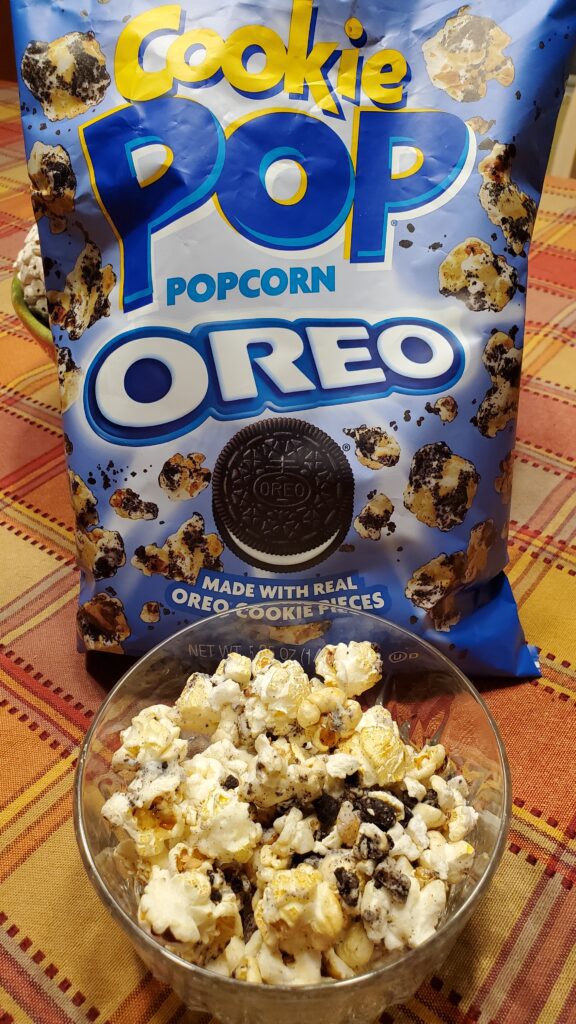 Cookie Pop Popcorn: Oreo
I am not one to turn down the sweet and salty combinations. The combination of a buttery-flavored popcorn and a sweet Oreo cookie sounds like a pretty great combination on the surface. Well, it actually is too. I don't know if I'd make them at home with the perfect ratio that this bag accomplished. In fact, I might have a few larger chunks of cookie but I'm nit picking. This is a good addition to the savory popcorn aisle.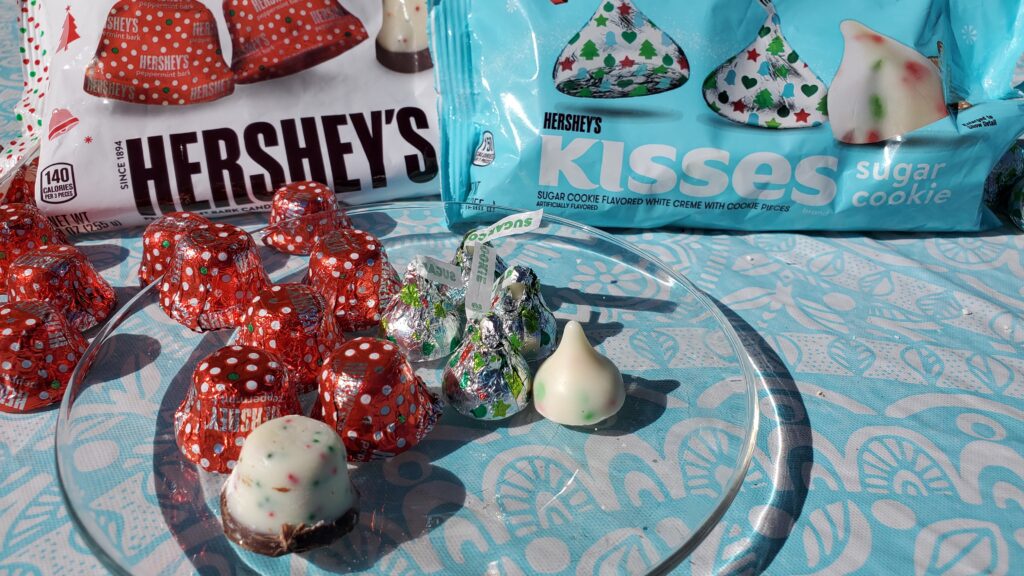 Hershey's Kisses: Sugar Cookie & Peppermint Bark
I don't believe that either are new to this season. This is the first time I've had the Sugar Cookie ones and the white creme and cookie pieces aren't as flavorful as I had hoped. The Peppermint Bark. on the other hand, I've had before and it's something that really marks the start of the Holiday season. They are delicious and belong in every respectable Holiday candy bowl.
"I said I can't explain, yeah
You drive me out of my mind
Yeah, I'm the worrying kind, babe
I said I can't explain" – The Who
Stay Hard.
sb