Previously on FTCH, we drank liquid Starbursts, went back in time to save Kennedy, and forward in time to when there was the last man. Returning from vacation and getting settled, I was able to type out some of my thoughts for you this week. You get a taste of some good beer but terrible snack. You get another double dose of King, a single serving of Mama Cass, and Lucy's in the sky this week. And remember, you'll like FTCH better or our name isn't FTCH Redenbacher.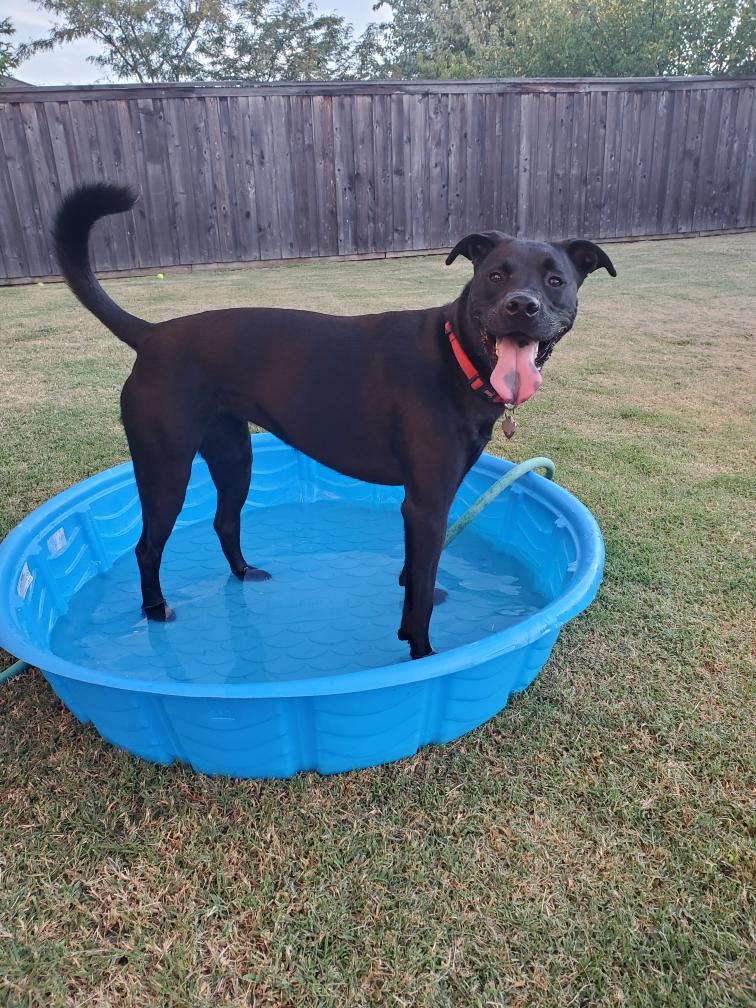 Someone is keeping Summer alive.
Pop Culture Ephemera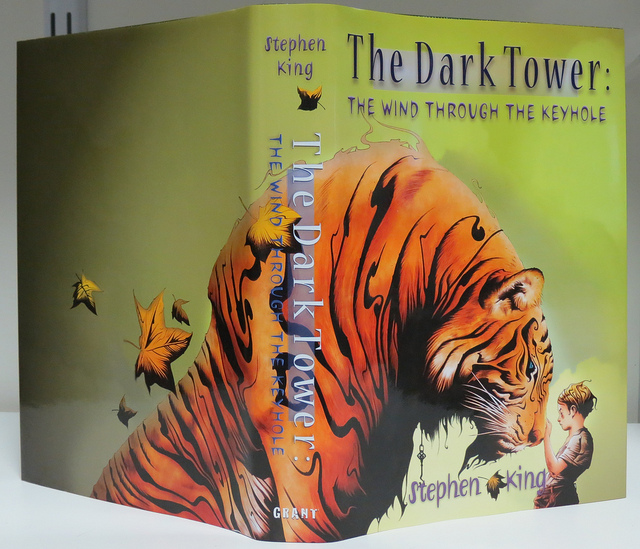 Stephen King – The Dark Tower: The Wind Through The Keyhole (2012) (Grant): ""In the end, the wind takes everything, doesn't it? And why not? Why other? If the sweetness of our lives did not depart, there would be no sweetness at all." – Stephen King. After reading over 4,400 pages in the past couple years to finish The Dark Tower series, I wasn't sure if I wanted to be excited to reenter the world of Roland Deschain so soon. Don't get me wrong, I absolutely love The Dark Tower and mostly didn't want to sully the satisfaction of it. This is essentially to be read as Book 4.5 in the series but it also posits itself as one that can be read without prior knowledge of the previous books. That's mostly correct.

The tale allows King to tell three stories but in a relatively brief window. The structure of our heroes being holed up in cabin waiting out a storm and Roland telling a story that within that story has The Wind Through the Keyhole story. It's a format that he has used with success in novellas like The Body.
The stories add some connective details to The Dark Tower mythos, so I think infrequent readers will miss some of the pleasure of the stories. They pull from other YA and Fantasy traditions like King Arthur, Harry Potter, and a liberal dose of Chronicles of Narnia characters.
King is really comfortable returning to this world and you can feel it's like slipping on his most comfortable shoes. He walks us through a few entertaining stories and I'm happy to be along for the journey again.
11.22.63 – "The Rabbit Hole" (S.1 E.1) (2016): Five years after the publication of the Stephen King book, Hulu released an eight-episode adaptation. On the surface, eight hours feels like the right about for the adaptation once one key subplot was jettisoned. I don't usually like to start an adaptation so soon after finishing a book but I have some faith in this series. James Franco makes an excellent Jake Epping although I mind-casted someone slightly taller and older. This first episode covers lots of ground from the book and is more of an indictment on series requirements these days. You have to drop straight into the action and be able to capture distracted viewers in less than ten minutes. I think that part is short sighted in an eight-hour story where we would benefit in later episodes from a better understanding of Jake's conflicts. There's a focus on tension and action that isn't sustainable if you are going to tell the story faithfully. The book benefited (as do most great shows) from the moments of silence and reflection as much as the scenes that move the quest forward. Chris Cooper as his friend, Al, makes for a comforting narrator. This is promising so far but I've been fooled by adaptations in the past (I'm looking at you The Stand [2020]) and the past is obdurate.
Cass Elliot – "Dream a Little Dream of Me" (1968) (from Dream a Little Dream) It is hard to listen to the Doris Day version of the song and imagine that someone else would be able to take this dreamy tune and make it their signature. That person was the enticing Cass Elliot. The song helped launch her post-Mamas and the Papas career but it is so attached to her now that it was even the title of her biography. It's funny that one of the quintessential hippies is associated with a wonderful standard like this. Her voice was meant for this type of song. It just shines on these slow, languid pieces and I feel calmed by her. Sad to think that this voice was taken from us at only age 32. The beautiful music dates back to the 1930s and I would have guessed someone like Gershwin wrote it but it's relatively unknown (certainly to me) writers, Fabian Andre and Wilber Schwandt. Supposedly written between gigs in Paw Paw, Michigan, this song still doesn't fail to put me in the mood of dreams today.
For Auld Lang Syne will become the newest Peanuts holiday special this year, premiering on Friday, December 10th on Apple TV+. Lucy is planning the best New Year's Eve party ever since Christmas was a bust when Grandma couldn't visit. In the meantime, Charlie Brown is trying to accomplish even just one of his previous year resolutions before the year ends. It's produced by the WildBrain Studios and they get my FTCH seal of approval for their work on previous Peanuts' projects. I have high hopes for this special.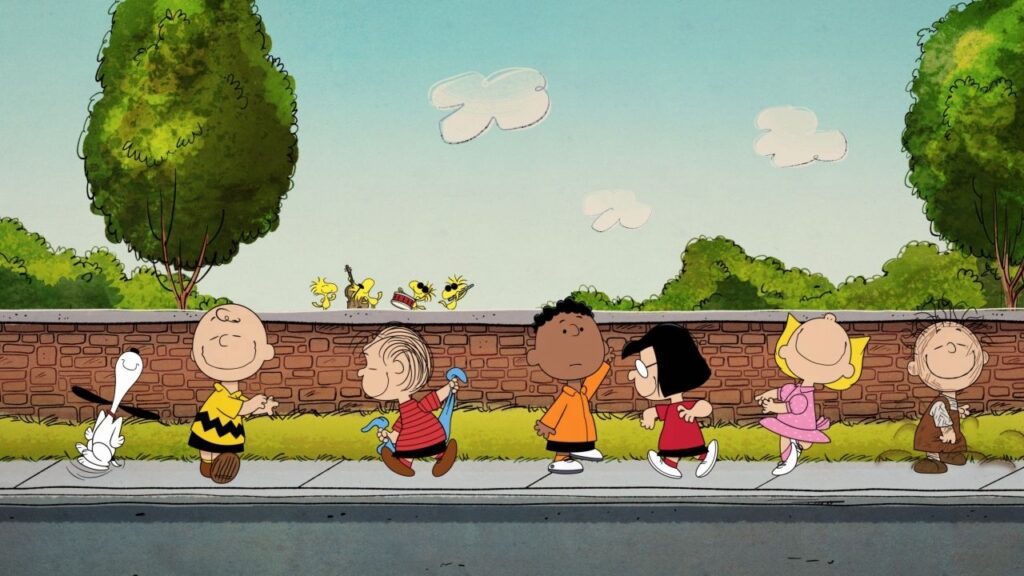 Isle of the Snake People (1971): This ridiculous film is a coproduction of Mexican and U.S. companies but reads onscreen as mostly a Mexican horror film. It's directed by Juan Ibanez and co-written by schlock veteran, Jack Hill. The film is notable as one of the last roles for Boris Karloff. The plot is a mess of voodoo, snakes, temperance, and police corruption on an island in the Pacific. The Karloff scenes are obviously filmed elsewhere and spliced into the film awkwardly. The film can't commit to being an evil scientist film, a zombie film, or a snake-person film. You know my relationship with snakes and wonder why I'd even watch this. Well, calm yourself, the snakes here appear mostly as props for psychedelic scenes of dancing women. And the snakes move slowly as if they themselves are bored with this film. Proceed at your own risk.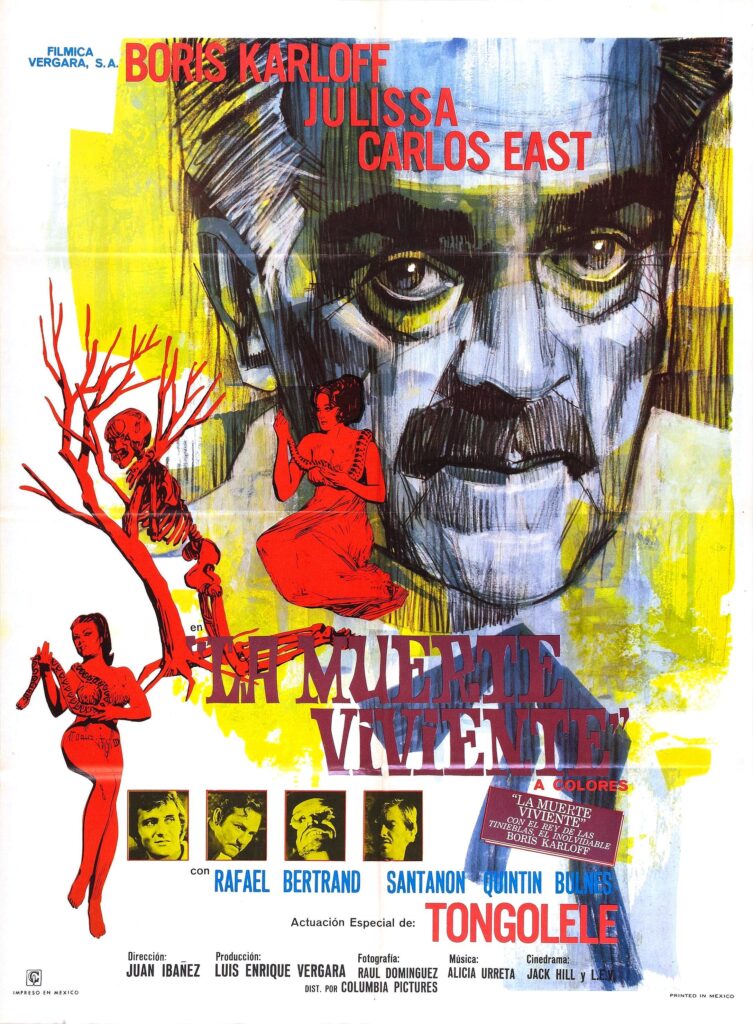 Best of the Rest
Lucy is in the sky. The launch of the Lucy probe didn't get coverage but it's as exciting as any of the civilian space flights being conducted. The journey alone is really cool. Lucy will use Earth's gravity twice in the next two years to slingshot itself to Jupiter's orbit where it will explore the Trojan asteroids when it arrives in 12 years. The Lucy name refers to the hominid skeleton that itself was named after the Beatles song. The Lucy probe contains a plaque with words from all four Beatles.
A meteorite crashing through my roof is somewhere just a tad less of a fear than snakes in my house or an airplane crashing into my house. And it's just above the elevator crashing on me. A Canadian woman had just that happen last week. The idea that her dog barked two minutes before it hit seems like an unrelated event knowing my dog's propensity for barking at pizza delivery drivers in the night. The detail of her "tin roof" solicits a response in my head each time I read it of "was it rusted?" Keep an eye on the skies.
In this week's "burn it all down" news – the headline "More Than 90 Snakes Found Under Northern California Home" says all you need to know. The headline should have mentioned that they were rattlesnakes, the only real venomous snake in the area. Also, while it doesn't mention this specifically, my past stories lead me to believe that he probably took the 90 snakes and released them in an empty field right outside a grocery store. Just wait, I know there is going to be a sequel to this story.
Sunday Morning Tuneage Flashback
On the Sunday Morning Tuneage of 5/28/2006, it was Memorial Day weekend and I was breaking down the networks and state of television at the time. I gave kudos to favorite shows like Lost, The Office, Prison Break, and Scrubs. My prognostications were pretty accurate as I suggested that Amazing Race would go on one more season, Survivor would possibly survive until 2008 and that Grey's Anatomy was going to go downhill in the 2007 season. On the other side, I encouraged ABC to have patience with Emily's Reasons Why Not. In programming news, I suggested that we needed to watch March of the Bonus Army (PBS) to learn the plight of the 20,000 WWI veterans who marched on Washington D.C. to get what was promised to them. Watching this again in 2021, I'm struck by the way that the vets occupied the capital city. They were treated cruelly by President Hoover and eventually violently driven out of town. They would eventually win their case in 1936. All future demonstrations in Washington D.C. owe a debt to this march for what they were promised. Maybe there's even a lesson to be learned here for our country's near future.
Flash From The Past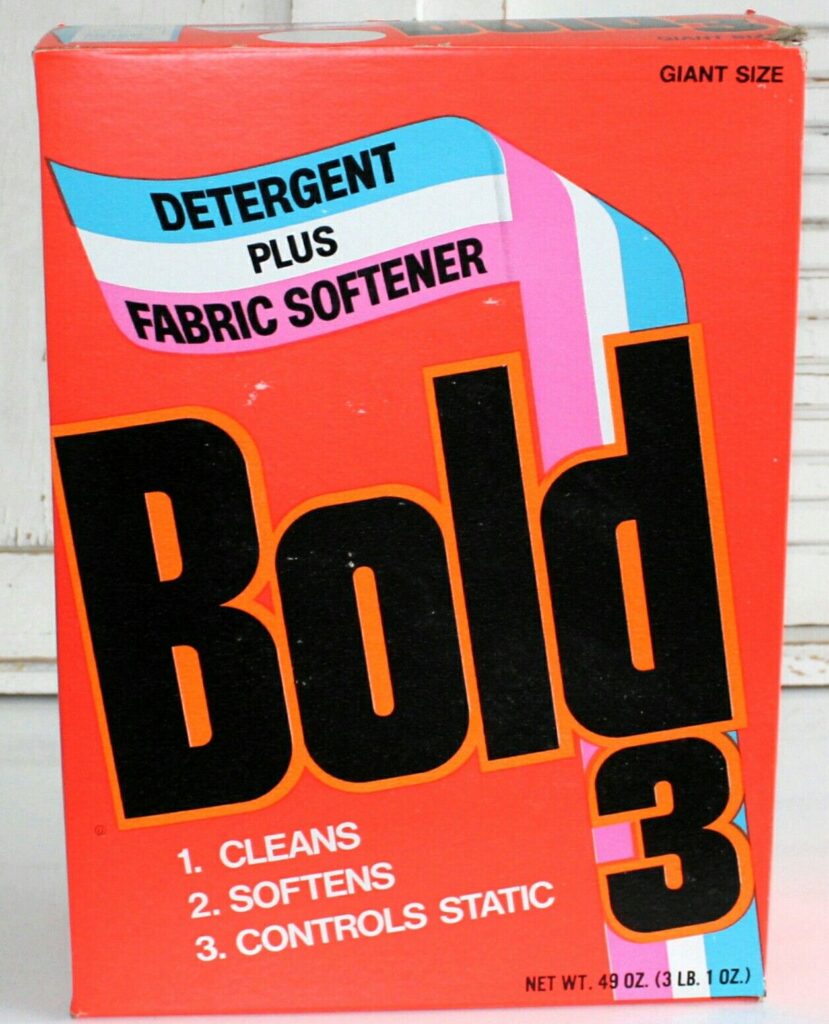 What the Hell Did I Put In My Mouth?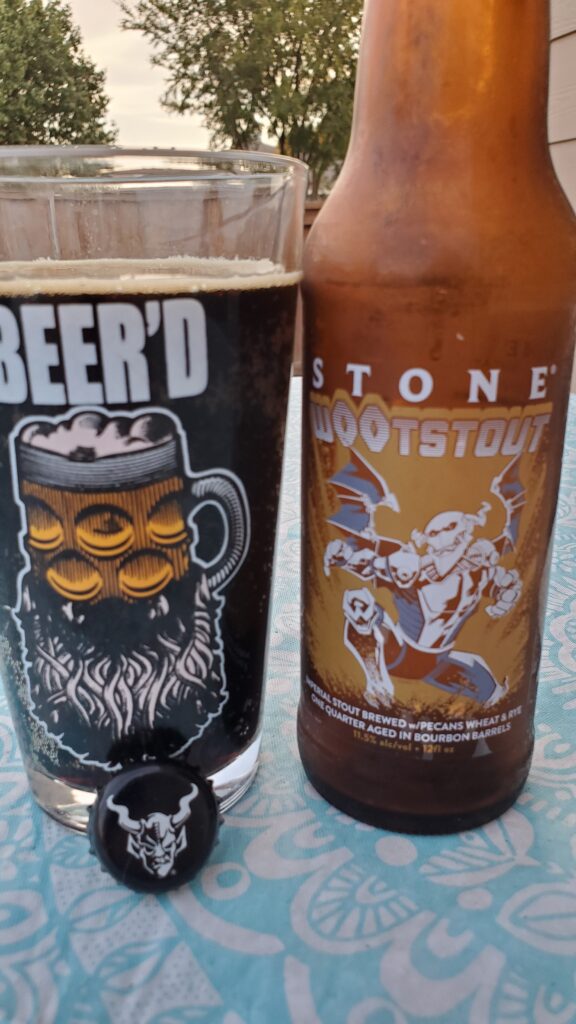 Stone Wootstout (2021)
This has been my Comic Con right of passage in San Diego for a number of years. For the past couple years, it has become a "start of fall" beer. I think technically it's Stone Farking Wheaton W00tstout referring to Wil Wheaton's involvement in the creation of the brand. But then again it's sometimes Greg Koch, Drew Curtis and Wil Wheaton's Wootstout. However you refer to it, just make sure you don't leave me out of it. I'm a huge fan of stouts but this is another level of stouts for me. The pecans, wheat, and rye aged in bourbon barrels makes this right up my alley. A sweet flavor with no bitter aftertaste, just be careful of the 11.5% ABV catching up with you. This beer checks all the boxes and I should have picked up an extra six-pack.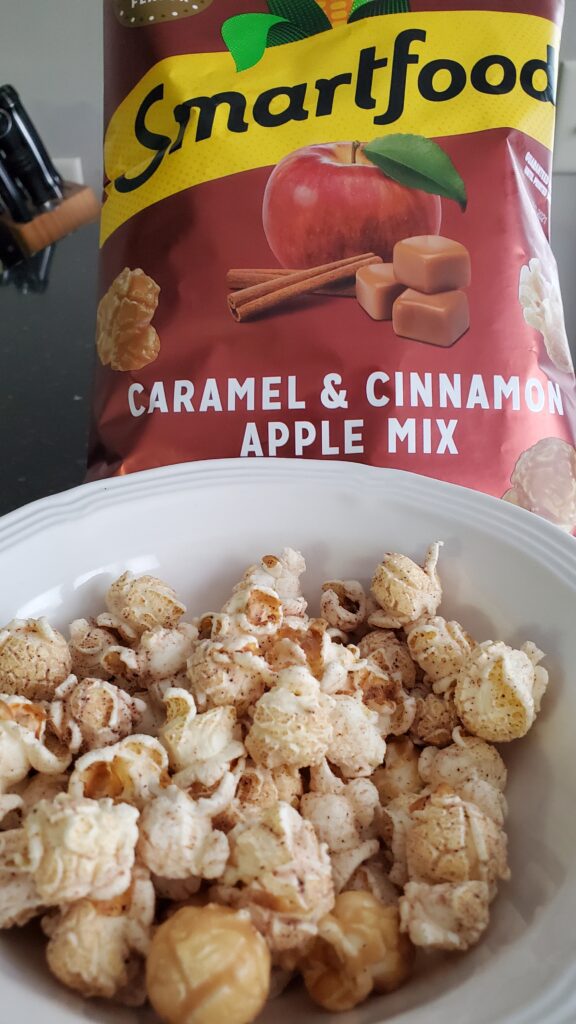 SmartFood Caramel & Cinnamon Apple Mix
Always read the fine print. This sounded like a fine fall mix of flavors initially. I like the combination of a cinnamon caramel apple. Only upon opening the bag and starting to eat them a kernel at a time did I realize that there would be a 50/50 mix of caramel corn and cinnamon apple kernels. The caramel corn is great and I highly recommend the SmartFood version of caramel corn. The cinnamon apple is what throws me for a loop. It's not the usual cinnamon that I'm used to in most snacks. Which is fine but mixed with a sweet apple and cream and a hint of buttery aftertaste, it just doesn't work for me. Plus, in order, to really get the point of the whole package you need to have a handful of the corn and the mix was always close but elusive of a true 50/50 mix of the kernels. I just can't recommend this unless you shamelessly pour it all out and sort the pieces together by flavor.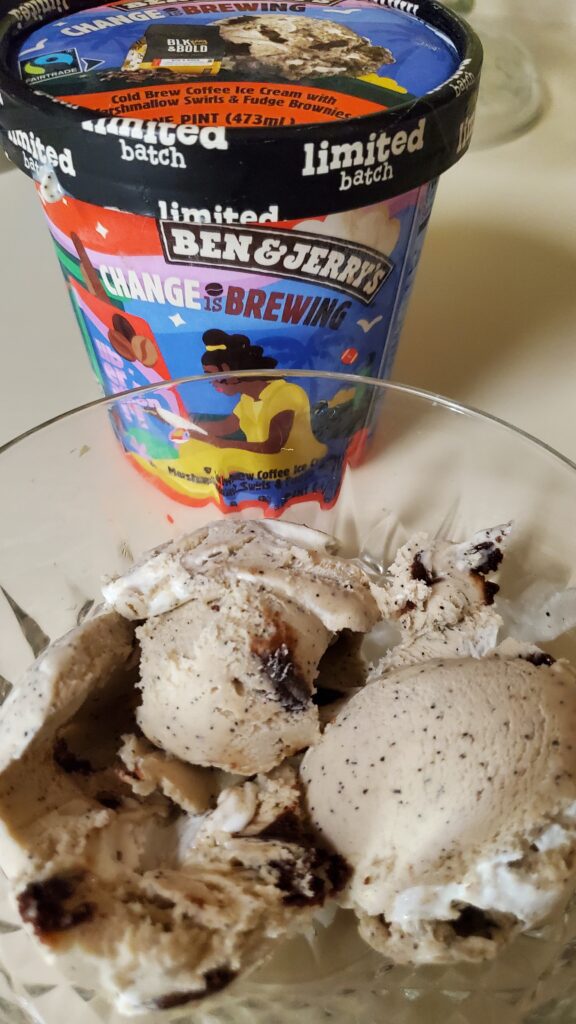 Ben & Jerry's Change Is Brewing
This new flavor celebrates safety and liberation for all. It celebrates those ideals with cold brew coffee, marshmallow swirls, and fudge brownies. I'm not sure what non-profits are getting the proceeds from this release but I'm concerned. This is not a great addition to the B&J family of flavors. It's really dominated by the coffee flavor and even the marshmallow and fudge brownies don't do much to mitigate the flavor. I like coffee but it shouldn't be such a major part of the mix here. I know it's not ever going to be considered a health food but the sugar and fat content here is also way more than you'd expect. In short, maybe there should just be a cold brew coffee to raise money for safety and liberation.

"Stars fading but I linger on, dear
Still craving your kiss
I'm longing to linger till dawn, dear" – Cass Elliot
Stay Hard.
sb