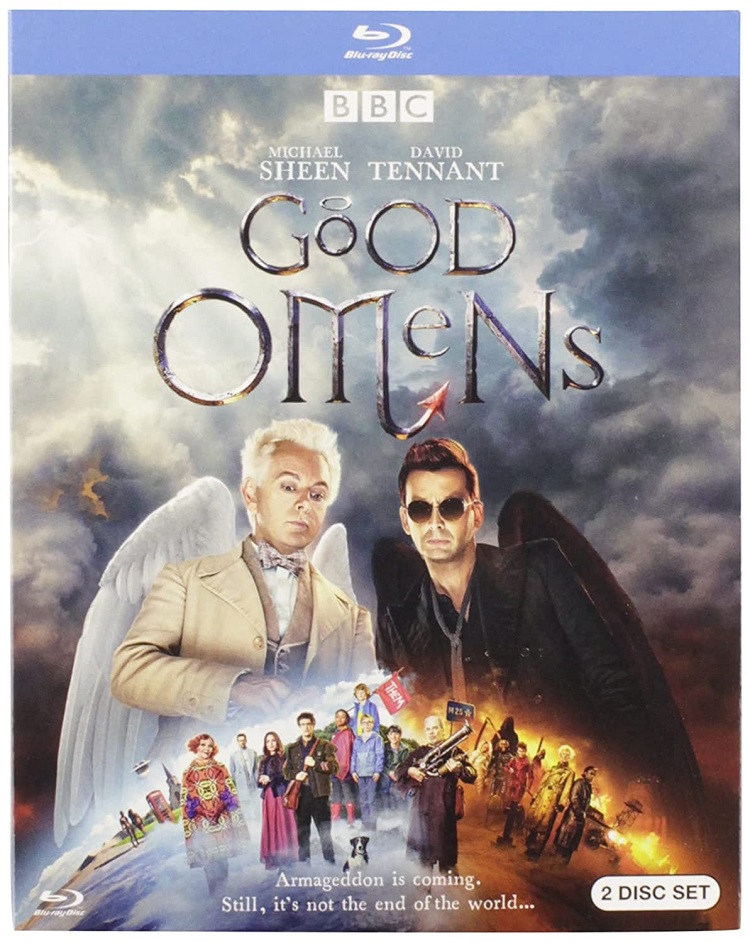 It has been a weird week. Last weekend, it snowed. Monday the temperature dropped to nearly zero degrees Fahrenheit. Tomorrow, it is supposed to be sunny and the high temperature is in the 60s. We'll probably go to the park. Last week, we were throwing snow balls. Work has been stressful too. We've got over a million dollars in houses either being built or recently completed. They need to be sold, and soon, or we are in a world of trouble. I didn't watch a lot of movies either. I got in a couple and a little television, but mostly I've gone to bed early. Did do more reading than usual, which we'll get to in a moment. But first, lets start with a movie I watched the week before and neglected to mention in last week's article.
First Man
Damien Chazelle's film about the Space Race leading up to man's first trip to the moon is both a thrilling piece of filmmaking and a rather austere biopic of the enigmatic man who first stepped on the lunar surface. By all accounts, Neil Armstrong was a brilliant man, a terrific pilot, and rather difficult person to know. He kept his emotions tucked away inside of himself, which apparently made him difficult to love and certainly makes for a tough character to enjoy in a film. Yet Chazelle, with the help of Ryan Gosling who portrays Armstrong, find a way to make him compelling. But the real reason to watch is both the history behind that historic launch and the long scene of them landing on the moon. It's a breathtaking bit of cinema.
The Prisoner
Arrow Academy is bringing this mostly forgotten drama starring Alec Guinness to high definition. He stars as a Catholic Cardinal who has been falsely arrested for treason by the communist government he's living under. It's up to the Interrogator (Jack Hawskins) to break him and make him confess. It's a rather simple film made compelling by the two leads performances. I'll have a full review soon.
Book Bingo
My local library periodically does a book bingo challenge which is pretty much like it sounds. Then create a bingo card with various categories on it designed to make you read more and use the services the Library provides more often. I did rather poorly this year as the categories were way out of sync with the types of books I read so I decided to create my own. I threw it up on Facebook got a few volunteers and now we're all competing with our reading skills.
It has definitely made me start reading more. I love to read but I'm rather bad at making the time to do it. But most nights since we've started, I've gone to bed by 11 and sat up reading for at least half an hour. That's not much but I'm really enjoying moving through a book faster than a snail's pace.
Jodie Whittaker as the Doctor
I finally finished Whittaker's first season portraying the Doctor. As I've mentioned in other articles, this season started off a little lacking in my opinion. There are too many companions, which means the first several episodes were spent trying to develop them over having interesting adventures. The villains were weak and uninteresting. They were trying a little too hard to be relevant with their stories, reinventing history with a modern perspective. Now that I've seen them all, I can definitely say it turns a corner and the last few episodes are quite good. It's like everyone got over the learning curve and found how this particular cast works best inside the Doctor Who template.
For a Few Dollars More
I seem to be watching Sergio Leone's Man With No Name Trilogy backwards. I've seen the last film in the series, The Good, The Bad, and the Ugly multiple times but this is my first visit to For a Few Dollars More and I've still not seen the first one, A Fistful of Dollars. Not that it matters as this isn't a true trilogy anyways. They all star Eastwood as the Man With No Name (except he's kind of given a name in this one, enigmatic as it may be), who isn't actually the same man but a guy who dresses the same and acts the same.
This one isn't quite as serious as The Good, The Bad, and The Ugly, nor as artfully made, but it is very entertaining. There are a lot of very humorous moments, and the gun battles are lots of fun. Eastwood and Lee Van Cleef are great as rival bounty hunters who join forces to stop the Big Bad. I'll have a full review of the new Kino Lorber release soon.
Van Morrison – His Band and the Street Choir
Almost two years ago, I talked about Van Morrison's second album Moondance. Now I'm ready to praise this, his third album. As noted in that article, I spend a lot more time with Morrison's concert recordings than I do his studio albums. Live he can be difficult – he sometimes abuses his audience throwing insults at them, or performs as though he's completely bored, and he's been known to walk off the stage after a few songs if the muse isn't moving him. But when he's good, and he is so often good, he is transcendent.
It is difficult to get that same transcendence from something manufactured in a studio. His Band and the Street Choir might not take you to a higher plane but it will get you close. Similar to Moondance, it is filled with a blend of folk pop mixed with Morrison's own brand of Celtic soul. Songs like "Domino", "Blue Money", and "Give Me a Kiss (Just One Kiss)" will keep your toes a tapping while "I'll Be Your Lover, Too" and "If I Ever Needed Someone" will touch your soul. Many of these songs became concert staples where they were taken to a higher plane, but it's still thrilling to listen to them in their original state.
Good Omens
Based upon the beloved book by Neil Gaiman and Terry Pratchett (which I haven't read, but simply must), this Amazon series is about an angel and a demon bungling their way through Armegeddon. It has a great cast including Michael Sheen, David Tennant, Brian Cox, Benedict Cumberbatch, Jon Hamm, and Frances McDormand (as God!), and this final trailer makes it look like a hoot.