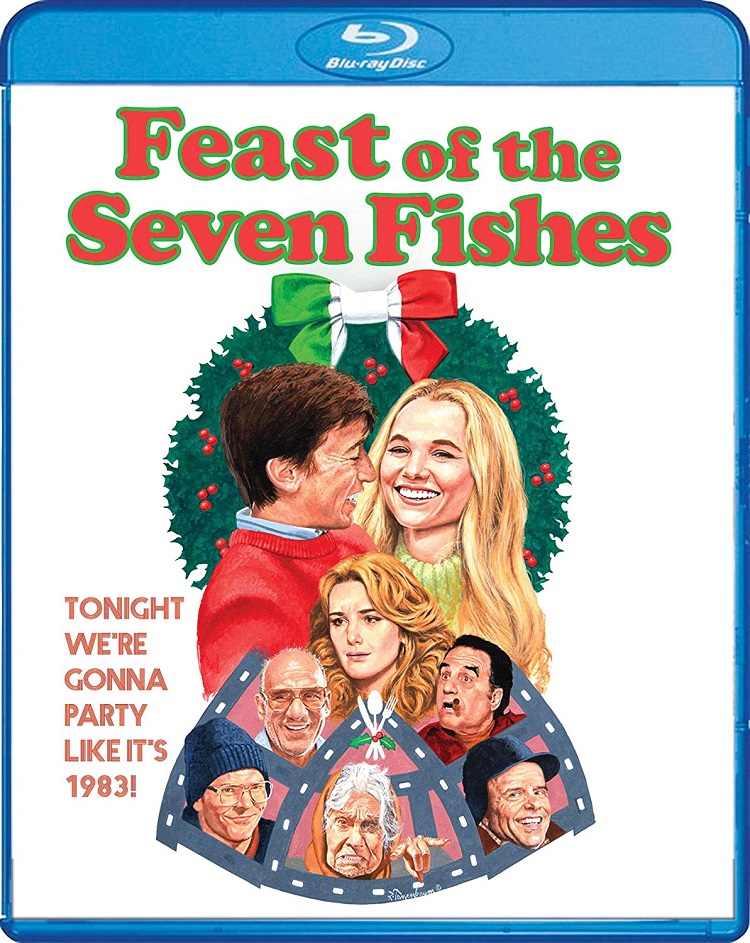 Written by Michael Frank
In the next few months, Christmas movies will constantly be on television and in the theaters. For most people, new releases will be peppered into their usuals, the classics they rewatch every single year. Robert Tinnell's new film attempts to break into that cycle, with big families, big hugs, and big meals.
Feast of the Seven Fishes follows Tony (a rapidly rising Skyler Gisondo), an artsy young man stuck in the family store, as he meets Ivy-leaguer Beth (an adorable Madison Iseman). Tony comes from a large Italian-American family, while Beth is a "cake-eater" or non-Italian. They spend a night together due to his cousin's and her friend's romance, complete with a strip club visit to see Tony's old girlfriend, a punch in the face, and Tony showing Beth his art studio. The next morning, one of Tony's uncles invites Beth to Christmas evening's Feast of the Seven Fishes, and she reluctantly agrees.
The film falters in the first 45 minutes, with shaky dialogue that feels forced. The connection between these two struggles to materialize, and Tony's past relationship should likely cause a bigger problem. The relationship between Tony's cousin and Beth's friend interests you much more.
The film switches perspectives between Tony; Beth; Juke (Josh Helman), a knowledgeable and kind loner of a young man; and Tony's ex-girlfriend Katie (Addison Timlin) throughout the film. Some of the strongest moments come in these changes, as Juke and Katie find solace in each other's loneliness. We see the struggles they endure, and the insecurities they are fighting in a supposed time of joy. While Tony and Beth live out a night of family fun, these two experience pain and there's power in allowing their stories to have a bit of time in the film.
More than anything, Tinnell's film personalizes Christmas. He pulls in his own upbringing, resulting in a film that brings a substantial amount of joy in 95 minutes. The supporting cast is solid in their various roles within the family, and the two leads eventually have enough chemistry to make it work. The uncles and grandmother sound like regular, wild family members. It doesn't feel fake. Both Gisondo and Iseman charm on their own, and that's more than enough to make you smile throughout the film. 
The Italian-ness of the film shines most brightly though. You can tell that Tinnell enjoyed making this film, which he shot in his own grandparents' home. It is a film that is close to him and the personal nature of it all makes it all much more special. Feast of the Seven Fishes isn't the most well-written Christmas movie, but it was made with love and family in mind, and that's makes a big difference.